When A Trump Republican Wins, Those Screams Of 'Fraud' Go Silent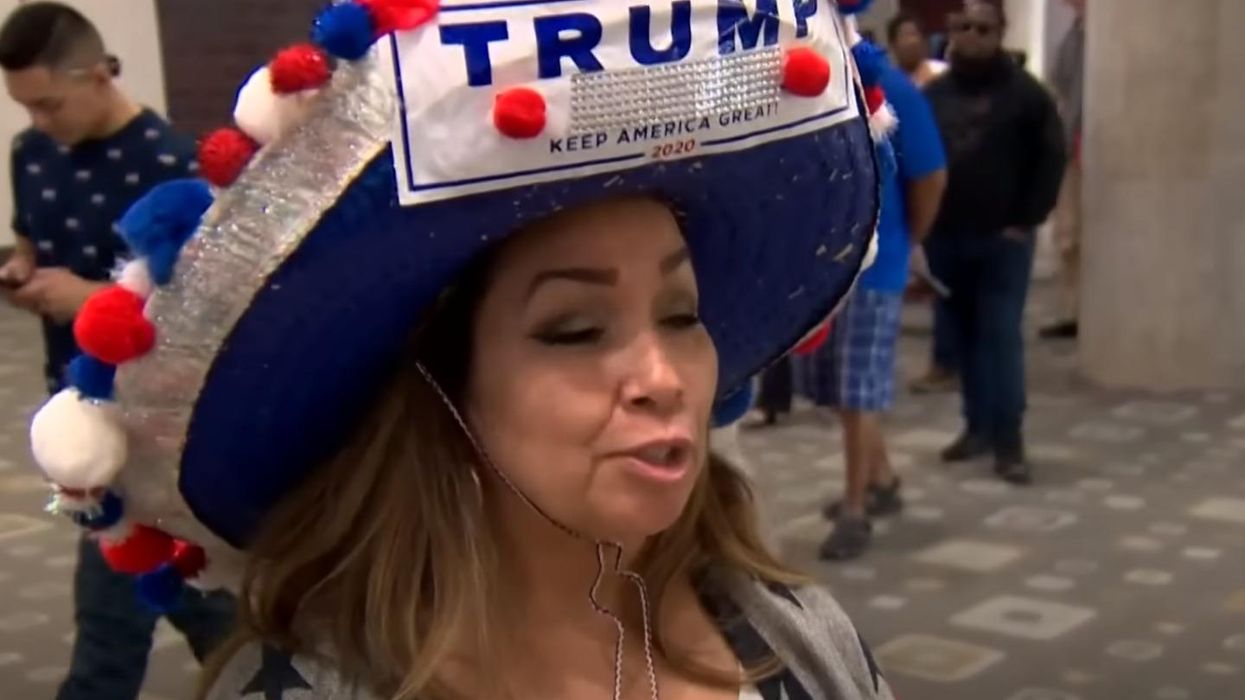 Youtube Screenshot
A raft of MAGA Republicans advanced to win their primaries, fueled by the Big Lie that the 2020 election, voter fraud, and the nefarious deep state have ensured that all the elections are rigged. But as this AP report details, they are cynically silent about their own victories. The elections that absolutely couldn't be trusted can apparently be trusted just this once, at least among the primary winners.
They lead off with Jim Marchant, the Republican nominee for Nevada secretary of state who campaigned on the principle that every single elected official in the state since 2006 was "installed by the deep-state cabal." Except him, should he win. His primary victory was pure as the driven snow. "I am beyond humbled by the overwhelming support of our campaign. Nevadans made their voices heard," Marchant said. Funny how that works in a whole slew of races all over the country.
That includes Republican nominee for Pennsylvania governor, Doug Mastriano, the state senator who spearheaded his party's legislative efforts in 2020 to get the election tossed. Mastriano was also a Jan. 6 insurrectionist outside the Capitol. His own party stripped him of his committee chairmanship over his ongoing efforts to declare the state's election void. His primary win wasn't to be questioned, however. "God is good," he told supporters, and refused to answer any questions about how his election was so miraculously valid.
Not a single MAGA candidate who has been screaming 2020 fraud—Ken Paxton in Texas, Herschel Walker in Georgia, JD Vance in Ohio, Ted Budd in North Carolina, Mehmet Oz in Pennsylvania—not one of them has answered the question of how such endemic fraud just happened to be missing from their own election.
Democratic National Committee Chair Jaime Harrison wasn't surprised. "MAGA Republicans will do anything in their desperate chase for power," he told AP. "From undermining our democracy by spreading Trump's Big Lie, to laying the groundwork to try to cancel votes when they don't agree with the outcome, but falling silent if they win, this is today's Republican Party."
The danger is in the distrust that is breeding in Republican voters in particular. An AP-NORC poll from February found that just 45 percent of voters believe their votes in the upcoming midterms will be counted accurately. Just 24 percent of Republican voters believe it, compared to 66 percent of Democrats. That's very dangerous.
We've seen how far Republicans will go to perpetuate the Big Lie and to rally the base behind it. January 6 was a profound lesson there. The vast majority of elected Republicans—including all those who refused to allow an independent January 6 commission to exist and who refused to participate in the House Select Committee—have demonstrated that they are fine with armed insurrection, with violence, if it will secure their victory.
The Big Lie might have receded from the speeches they gave after winning their primaries, but like Trump, they'll spend the rest of the campaign sowing the seeds of mistrust in the elections, hedging against their loss in the general election. Because they want to have their supporters ready to repeat January 6, to intimidate election officials and their opponents. To foment discord and uncertainty and chaos. To cheat and threaten and beat the majority into submission.
It's the Republican way.
Reprinted with permission from Daily Kos.