White House Considering US Embassy In Pyongyang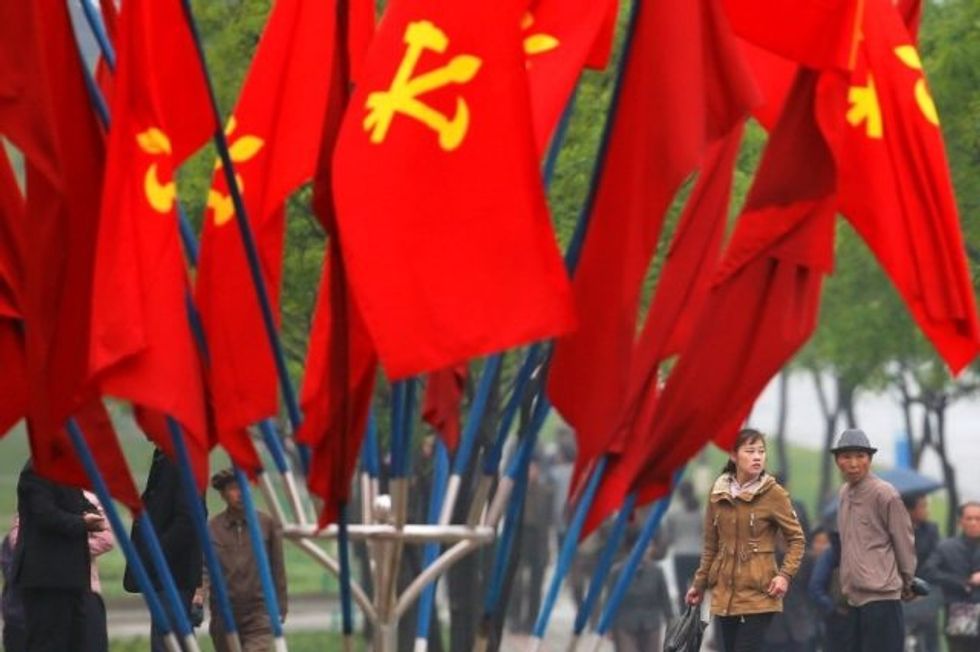 Reprinted with permission from AlterNet.
A report from Axios says President Donald Trump is considering the opening of an embassy in North Korea if discussions about denuclearization with dictator Kim Jong-un go well.
"POTUS will consider any idea anyone brings him if it delivers on denuclearization that is irreversible and verifiable. He won't be played by Kim," a source told Axios. "But it is not his style to — on the front end — rule out possibilities of what could happen or may happen depending on how negotiations go."
The source also told Axios that the idea of an American embassy in North Korea has already "been discussed."
North Korea is widely viewed as the world's most egregious human rights offender. Up to 130,000 people are currently being held in the country's concentration camps.
There is no word about whether Trump will address this with Kim during his scheduled summit this week.
Chris Sosa is the Senior Editor at AlterNet. His work also appears in Mic, Salon, Care2, Huffington Post and other publications. Follow him on Twitter @ChrisSosa.