White House Doubts Mueller Killed By Airstrike
@AFP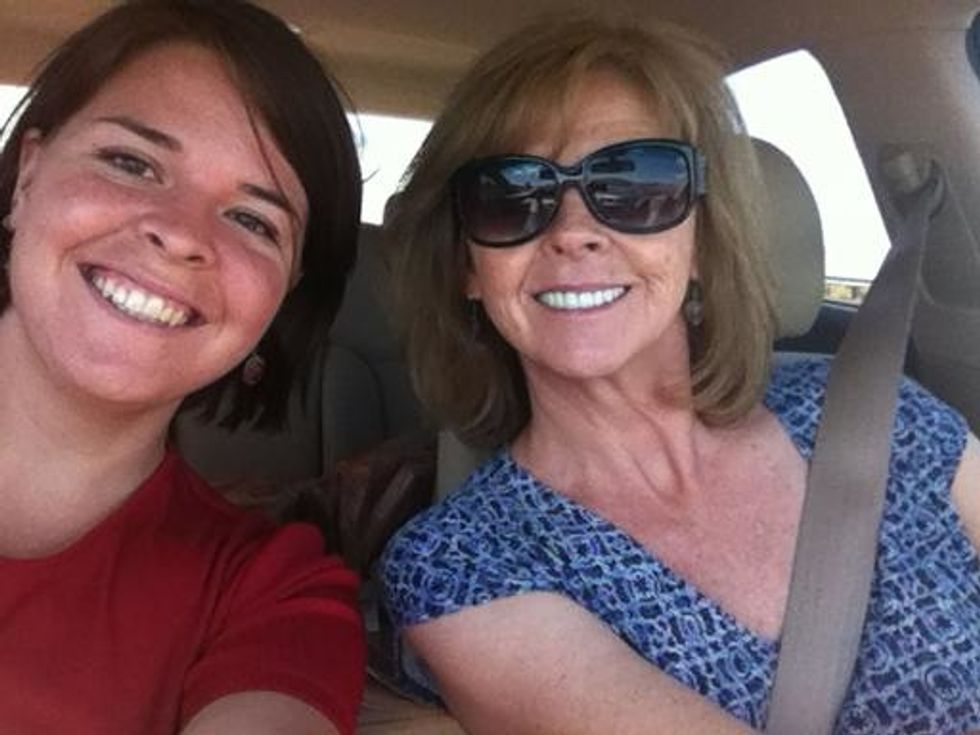 Washington (AFP) – The White House on Tuesday pushed back against claims that U.S. hostage Kayla Jean Mueller was killed by a coalition airstrike the Islamic State group in Syria.
Revealing details of a February 6 strike on an arms facility carried out by the Jordanian air force, the White House said her cause of death was still unclear.
"The information that we have is that there is no evidence of civilians in the target area prior to the coalition strike taking place," said White House spokesman Josh Earnest.
"That certainly would call into question the claims that are made by ISIL," he said, using an alternate acronym for IS.
Mueller, a 26-year-old aid worker from Arizona, was seized in August, 2013 in the Syrian city of Aleppo.
Last week IS claimed she had been killed in an air strike in the Syrian city of Raqa, the militant group's proclaimed "capital."
"This was a facility that had been struck on previous occasions, and it's not unusual for targets like this to be hit more than once," said Earnest.
"We have this information because this airstrike was coordinated with the United States military."
The White House reported that "the intelligence community did not have a specific assessment about the cause of death."
But, Earnest added, IS was ultimately to blame for Mueller's fate, "regardless of her cause of death."
"This, after all, is the organization that was holding her against her will. That means they are responsible for her safety and her well-being."
Earlier on Tuesday U.S. President Barack Obama confirmed Mueller's death and vowed to hunt her captors.
"No matter how long it takes, the United States will find and bring to justice the terrorists who are responsible for Kayla's captivity and death," he said in a statement.
Over the weekend IS sent Mueller's parents a "private message" with "additional information", that allowed the intelligence services to confirm her death, the White House and family said.
The Washington Post reported that Mueller's family had been sent a photograph of their daughter's body.
Mueller was believed to be the last U.S. hostage being held by IS, following the execution of AFP contributor James Foley, American-Israeli journalist Steven Sotloff and Peter Kassig.
The White House said it was aware of at least one other American being held in the Middle East.
Two other Americans have gone missing in Syria, journalists Austin Tice and Kevin Dawes, although they are not thought to be held by IS.
Mueller's parents Carl and Marsha Mueller on Tuesday voiced their heartbreak at the death of their daughter, but said they were proud of her and her humanitarian work.
"We are so proud of the person Kayla was and the work that she did while she was here with us. She lived with purpose, and we will work every day to honor her legacy."
"Our hearts are breaking for our only daughter, but we will continue on in peace, dignity, and love for her."
In a letter from captivity in early 2014 — which was partially redacted — Muller said she was "completely unharmed" by her captors but heavy-hearted about the toll it must be taking on her family.
"Just the thought of you all sends me into a fit of tears," she wrote in the letter released by her family.
"If you could say I have 'suffered' at all throughout this whole experience it is only in knowing how much suffering I have put you all through."
She dreamt about family camping trips and imagined meeting them at the airport if she were released.
"I miss you all as if it has been a decade of forced separation."
Photo: This handout photo courtesy of the Mueller family and the office of U.S. Senator John McCain shows Kayla Mueller (L) and her mother Marsha (AFP)