White Suburban Women Ever More Eager To Dump Trump
@kerryeleveld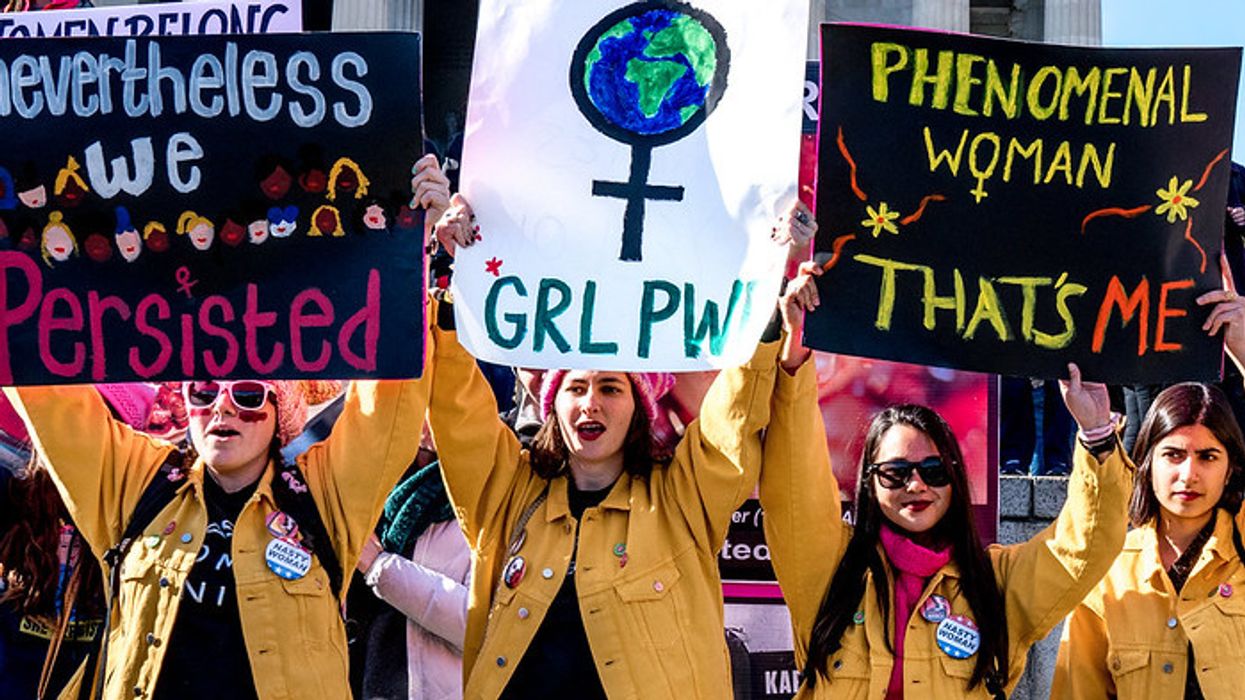 Reprinted with permission from DailyKos
The past week delivered a crush of new stories about white college-educated women continuing their 2018 stampede away from Trump. As Markos Moulitsas noted last week, it's the only voting bloc that has moved against Trump and the Republican Party in sizable numbers since 2016, which is exactly why it could be one of the most decisive demographics of the 2020 election.
Trump seems keenly aware that he needs these female voters but, frankly, he's too preternaturally gross to woo them back into the fold. In fact, recent anecdotes suggest that many of the women who have left the GOP's camp since November 2016 realized they had made a colossal mistake within months, weeks, or even days of Trump's inauguration.
---
Take 60-year-old Nora Schreiber McDonough, a former Pennsylvania Republican who lives in Bucks County and told The Washington Post that she couldn't actually bring herself to vote for Trump. Instead she wrote in Ohio Gov. John Kasich's name. Then she listened to Trump describe America as a wasteland of "carnage" during his inauguration and decided to change her party registration shortly thereafter. She's voting Biden and doesn't imagine switching back to the Republican side again.
"I feel like I threw my vote away and allowed this to happen, and I think that I have to speak out and speak out the truth," said McDonough, who spends her days sifting through Facebook to correct disinformation posted by her conservative friends.
Nin Bell, a 47-year-old Philadelphia resident, had a similar revelation shortly after Trump was elected. She had expected Hillary Clinton to prevail and voted Trump because he was an outsider she thought could bring a fresh perspective to Washington. As a longtime Democrat who twice cast a ballot for Obama, "she's now horrified by her choice," writes the Post.
"It's embarrassing. I find myself still apologizing to people," she said of her 2016 vote. "I was so disappointed that I was part of that Trump movement."
Then there's this lede from Daily Beast reporter Hanna Trudo:
When Kristen talked over the phone Tuesday afternoon from a suburban Dallas neighborhood, she was in a different wing of her home than her spouse, with the door fastened shut.
"Right now, my husband is downstairs in the study and I've locked myself upstairs in my daughter's bedroom in the opposite corner of the house," said the mother of four, who was granted partial anonymity in order to speak freely.
Kristen's caution may seem unorthodox. But to her it just made sense. She was, after all, about to detail her reasons for abandoning Donald Trump, the man she enthusiastically helped secure a landslide victory in Texas nearly four years ago.
Kristen was hoping to avoid another argument with her husband after recently blocking him on Facebook for defending Trump in her very own posts.
"He refuses to read any information that I've been reading because he says that he already knows everything," she told the Daily Beast. How very mainsplain-ish.
In any case, both anecdotally and in polling, nothing suggests this highly sought after group of voters is moving back toward Trump.
This weekend's New York Times/Siena polls of Minnesota (Biden 50 percent-Trump 41 percent) and Wisconsin (Biden 48 percent-Trump 43 percent) found continued bad news for Trump. "Among [Minnesota's] suburban voters, Mr. Biden was the preferred candidate by 20 points, and suburban voters roundly said that handling of the coronavirus pandemic — not law and order — was their top priority," writes Astead Herndon. "That, combined with the edge Democratic candidates have in the state's population centers, was enough to surpass Mrs. Clinton's performance from 2016."
Biden was only 5 points ahead of Trump with Wisconsin's suburban voters, but 2016 exit polls showed Trump winning the state's suburban areas by 16 points over Clinton. So Trump is still far from where was in '16 when he eked out a win of less than 1 percentage point.
Average the two states together in the NYT/Siena survey and Biden leads Trump by: 19 points on race relations, 15 points on unifying the country, and 1 point on law and order. The Times' Nate Cohn observed that, to some extent, Trump's emphasis on 'law and order' had elevated the issue in voters' minds, but "despite all of that, Trump still doesn't really even lead on average on law and order or violent crime."
A CBS tracker poll of Minnesota similarly found that, even among suburbanites who worried about the protests, Trump was selling the wrong prescription.
While nearly half (45 percent) of Minnesota's suburban voters do feel it is at least somewhat likely that "large, violent demonstrations, rioting and looting" may occur where they live, it's Republican suburbanites — already voting for the president — who are more likely than Democratic suburbanites to say this. And if it causes concern, it is not changing suburban views on how to deal with the protests: even among those who think such an occurrence is likely, a majority still thinks the way to stop them is through police reform, rather than the police cracking down on the protesters.
For the past several weeks, Trump's 'law and order' pitch appears to have continually missed the mark in one way or another. Based on the latest round of polling and reporting, nothing seems to have changed.
White Suburban Women Ever More Eager To Dump Trump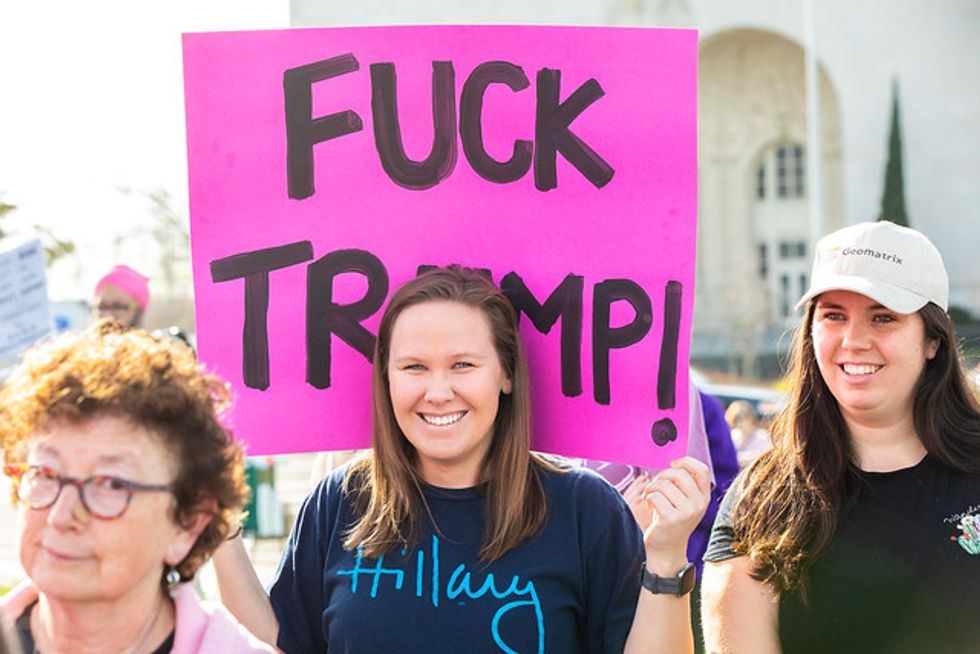 White Suburban Women Ever More Eager To Dump TrumpPhoto by Thomas Hawk / CC BY-NC 2.0