With New EPA Water Rule, Obama Again Takes Executive Action On Environment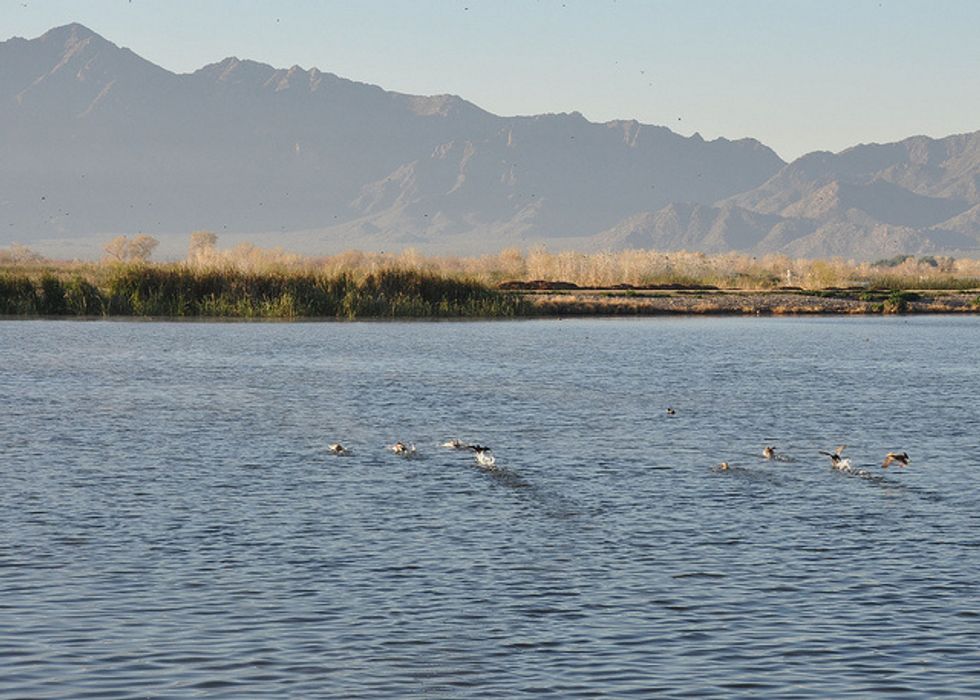 By William Yardley, Los Angeles Times (TNS)
In April 1989, a Michigan developer named John Rapanos dumped fill on 54 acres of wetlands he owned to make way for a shopping center. He did not have a permit, and when the state told him to stop, he refused. Courts found him in violation of the federal Clean Water Act. Prosecutors wanted to send him to prison.
Rapanos took his case all the way to the U.S. Supreme Court, which found that the wetlands on his property, about 20 miles from a river that drained into Lake Huron, did not fall under the Clean Water Act's jurisdiction over discharges into "navigable waters."
Rapanos became something of a celebrity among property rights advocates, but the ruling raised as many questions as it answered. Although the court upheld federal protections for wetlands and streams when they connected with navigable waters, it left unclear what constituted a connection.
Now, nearly a decade later, the Obama administration is seeking to clarify those ambiguities, and the effort is causing controversy of its own. This week, the Environmental Protection Agency is expected to release a new rule to protect a significantly larger percentage of streams and wetlands that provide habitat for wildlife and sources of drinking water.
The move is another example of President Barack Obama taking executive action on environmental and climate issues regardless of whether he has the support of Congress. The administration has already protected millions of acres from oil and gas development and is expected to set aside more, even as it has allowed the expansion of oil and gas drilling elsewhere. It plans to issue new rules this summer to reduce carbon emissions from power plants.
EPA officials say up to 60 percent of the nation's streams and millions of acres of wetlands lack clear protection from pollution under existing regulations. The new clean water rule would for the first time clearly define which tributaries and wetlands are protected under federal law.
"There is nothing complicated about the idea that we should protect the tributary system that flows into our nation's rivers," said David Uhlmann, a law professor at the University of Michigan who previously led the prosecution of environmental crimes at the Justice Department. "What is more difficult is deciding when to protect wetlands, which perform essential ecological functions but often make it difficult or impossible for landowners to develop their property."
The new rule, drafted by both the EPA and the U.S. Army Corps of Engineers, has been under attack since it was proposed in draft form last year, with lawmakers, farmers, business groups, and some local governments often coordinating the efforts.
The American Farm Bureau has led the opposition.
"The proposed rule provides none of the clarity and certainty it promises," the bureau wrote in a letter to Congress. "Instead, it creates confusion and risk by providing the agencies with almost unlimited authority to regulate, at their discretion, any low spot where rainwater collects." That could include farm ditches, agricultural ponds, and isolated wetlands, it said.
The farm bureau started a social media campaign, using the Twitter hashtag #Ditchtherule. The EPA created its own, telling supporters to #Ditchthemyth. In a blog post in April, EPA Administrator Gina McCarthy said the agency may need to look at "better defining how protected waters are significant."
"A key part of the (new) Clean Water Rule is protecting water bodies, like streams and wetlands, which have strong impacts downstream," she wrote.
At issue is the Supreme Court's ruling that only water bodies with a "significant nexus" to navigable waterways fall under the Clean Water Act's regulatory authority. But what that means has left room for debate for years.
McCarthy conceded that the agency's initial definition of tributaries was "confusing and ambiguous" and could "pick up erosion in a farmer's field, when that's not our aim." The agency was also revisiting how it addressed ditches, she wrote, "limiting protection to ditches that function like tributaries and can carry pollution downstream." She also sought to assure local governments that the agency "did not intend to change" how stormwater systems are treated.
Several bills aimed at stopping the rule from taking effect have been introduced in Congress, including one sponsored by Senators Jeff Flake and John McCain, both Republicans from Arizona. In a letter to McCarthy this month, the senators wrote that Arizona's "vast majority of 'waters' are desert washes that are part of ephemeral systems and often found at substantial distances from traditional navigable or interstate waters."
Under the proposed rule, they said, "every small ephemeral system of limited function, remote from traditional navigable or interstate waters, and with no practical ability to influence the physical, chemical, or biological integrity of those downstream waters, would be regulated."
Arizona is "literally crisscrossed with man-made canals that are essential for critical water delivery," they wrote, and under the new rule, "it is possible that every mile of these canals" will now fall under the Clean Water Act.
In another arid state next door, Sanders Moore, director of Environment New Mexico, said waterways there had been put at risk under narrow interpretations of the existing rule that did not protect streams that are often dry until snowmelt or stormwater runs through them.
"When they run, they pick up all of those pollutants and take them into larger rivers," she said.
Ken Kopocis, deputy assistant administrator for the EPA's office of water, said the agency had heard concerns similar to those expressed by the Arizona senators, and that the final rule would clarify that washes and other ephemeral streams would not fall under regulation unless they had "bed and banks" and "ordinary high water marks" that indicated an active connection to waters that do fall under regulation.
"We understood and heard a lot from people in the Southwest that we need to be more clear, and the final rule will be more clear on this," he said.
He also said the agency was not revising its policies on the vast network of canals and waterways that provide irrigation and drinking water in much of the arid West.
Although Rapanos won at the Supreme Court, he faced other penalties for his actions. He and other defendants in the case eventually settled with the government, agreeing to pay a $150,000 penalty. Rapanos was also required to construct 100 acres of wetlands and buffer areas to offset the 54 acres he filled.
(c)2015 Los Angeles Times. Distributed by Tribune Content Agency, LLC.
File photo: Ducks come in for a landing in the flow-regulating wetlands at the Tres Rios Ecosystem Restoration Project, construction of which was managed by the U.S. Army Corps of Engineers LA District's Arizona/Nevada Area Office, in Phoenix's West Valley. February 14, 2013. Via U.S. Army Corps of Architects/Flickr