Young Republicans Hate To Hear Their Elders Constantly Crying "Woke!"
@MJBoddie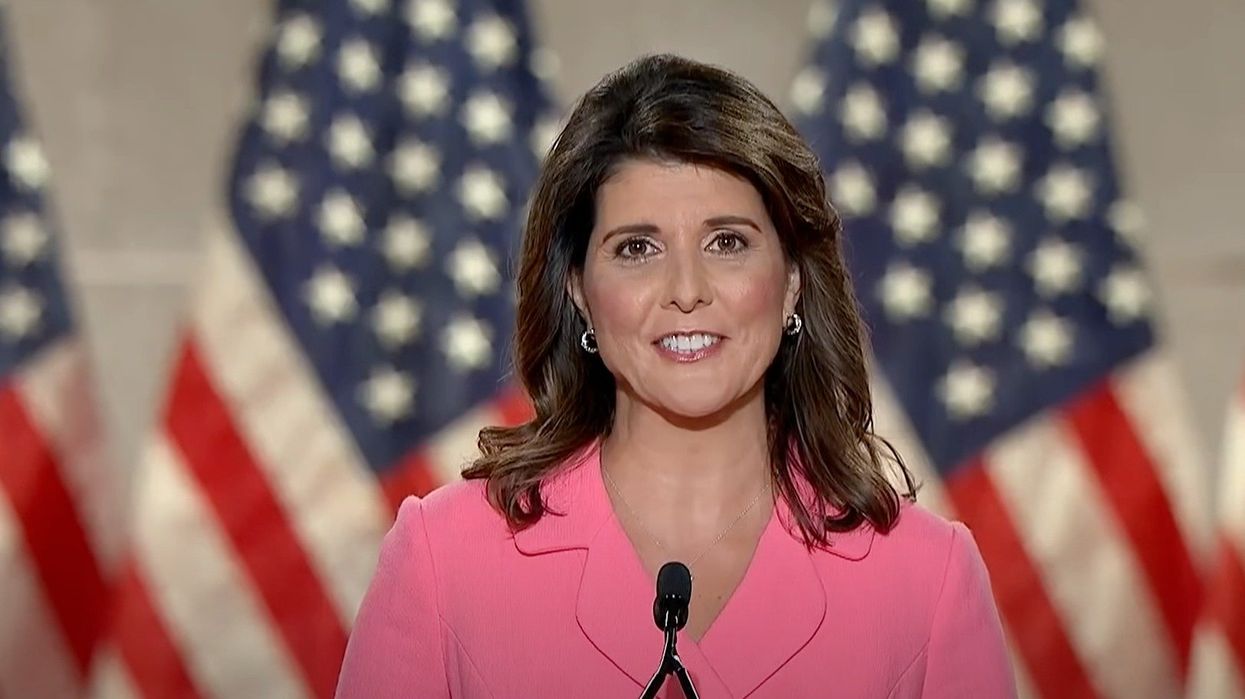 Young Republicans support the ongoing culture wars currently driving their beloved party's policies, but the politically engaged youngsters just wish their more seasoned colleagues would stop saying "woke,"Rolling Stone reports.
Rolling Stone reporter Kara Voght headed to the 2023 Conservative Political Action Conference (CPAC) in Maryland and spoke with several eager Generation Z and millennial GOPers, where she discovered although many of them support the policies pushed by their elders — they don't always support the language behind those policies.
The Independentreports:
The phrase "woke" and to "stay woke" is not new — it began appearing in the 1940s and was first used by African Americans to "literally mean becoming woken up or sensitised to issues of justice," says linguist and lexicographer Tony Thorne.
Now, right-wing conservatives have completely "weaponized" the word as a tool to push discriminatory laws and policies.
Rolling Stonereports:
During her speech on Friday, 2024 hopeful Nikki Haley deemed "wokeness" a "virus more dangerous than any pandemic." Sen. John Kennedy (R-La.) argued Americans ought not to be governed by "deeply weird, nauseously woke people who hate George Washington, Abraham Lincoln, Dr. Seuss, and Mr. Potato Head." Ron DeSantis, grand poobah of the anti-woke, wasn't there, but Moms for Liberty, the DeSantis-championing "parents' rights" group, was, its members milling outside the main hall in navy "STOP WOKE" T-shirts.
Florida Governor Ron DeSantis incorporated the word into his proposed "Stop W.O.K.E. Act" last year, which aims to "restrict race-related education in workplaces, schools and colleges."
However, young people within the party are clearly vocalizing their issue with the term.
Community College of Rhode Island student, Evan Masse, told Voght, "We don't really use 'woke' as our term."
Echoing Masse, managing director of Young Conservatives for Carbon Dividends, Chris Johnson, who believes the annual gathering has become "political entertainment to a certain degree," added, "I think a lot of older folks use it if they don't really know what they're referring to. It's a catchall colloquialism."
Still, the youthful GOPers were careful to emphasize their understanding and support around the intention behind the usage of the word, as well as its influence on "the market basket of education- and gender-related policies being passed in red states across the country," but Rolling Stone reports, "they just really wish the Olds would stop saying 'woke.'"
Recent college graduate and staff writer at the National Review, Nate Hochman, mentioned his recent essay in which he noted "his intention to abandon the term 'woke' — one that describes a 'pang of embarrassment'" he felt whenever "boomer-friendly media presents wokeness in 'will-you-get-a-load-of-this-shit' segments."
Brigham Young University student, Quincy Azimi-Tabrizi, voiced her desire for the party to simply use "nicer rhetoric."
Also the secretary of National Federation of College Republicans, she told Voght the word "contradicts her party's need to expand its narrow hold on socially liberal Gen Z."
She continued, "I think that a lot of young people — when older conservative say 'woke' — they feel very attacked. You're turning off a younger movement of the party by labeling all young people as 'woke.' So absolutely, I would very much disencourage that."
According to Rolling Stone, some young CPAC attendees "worry that going so hard on 'woke' will turn off upcoming generations of voters already disinclined to support the GOP."
Reprinted with permission from Alternet.