Do Americans Hate 'Woke'? Not According To New USA Today Poll
@kerryeleveld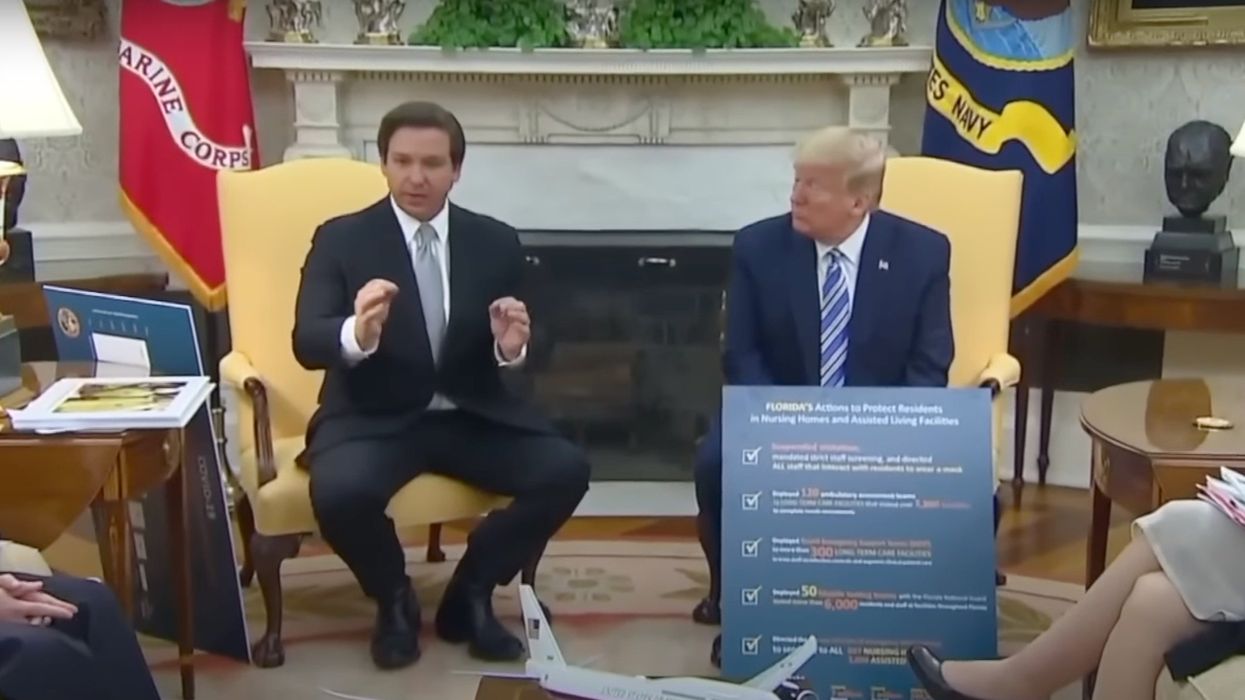 Looks like that GOP war on "woke" liberals isn't going to be the rocket fuel in 2024 Republicans have been betting it would be.
A new USA Today/Ipsos poll found that a 56 percent majority of Americans view the term "woke" in a positive light, connoting being "informed, educated on, and aware of social injustices." Three-fourths of Democrats viewed the term that way, as did 51 percent of independents and more than a third of Republicans.
On the flip side, 39 percent of respondents, including 56 percent of Republicans, viewed the term more negatively as being "overly political correct" and policing others' words.
That's a pretty lackluster issue to mount a rallying cry on — Republicans just narrowly clear riling up a majority of their base with the term. Basically, anyone who isn't mainlining Fox News isn't going to be particularly persuaded to vote Republican because of their take on woke liberals.
Of course, Republicans abandoned the notion of looking beyond the primary ever since they gifted the party to Trump.
So when Florida Gov. Ron DeSantis signs into law a measure dubbed the "stop woke" bill or Donald Trump accuses President Joe Biden of engineering a "woke takeover of the U.S. Government," it might rile up the own-the-libs crowd, but it's not even close to getting Republicans to 50-plus-one at a national level.
In fact, the term "woke" easily has a better reputation nationally than DeSantis, Trump, or the Republican Party.
DeSantis' favorable ratings in Civiqs tracking are five points underwater, 44 percent -- 49 percent.
Trump's favorable ratings in Civiqs tracking are particularly anemic these days at 25 points underwater, 34 percent -- 59 percent.
And the Republican Party's favorability in Civiqs tracking is downright laughable at 36 points underwater, 27 percent -- 63 percent. (Democrats, in comparison, are 17 points underwater, 38 percent -- 55 percent.)
Sure, approval ratings of Republican politicians and the GOP are a particularly low bar, but "woke" is pretty much running away with this popularity contest.
Reprinted with permission from Daily Kos.