Yellen: Slack U.S. Labor Market Still Needs Fed Support
@AFP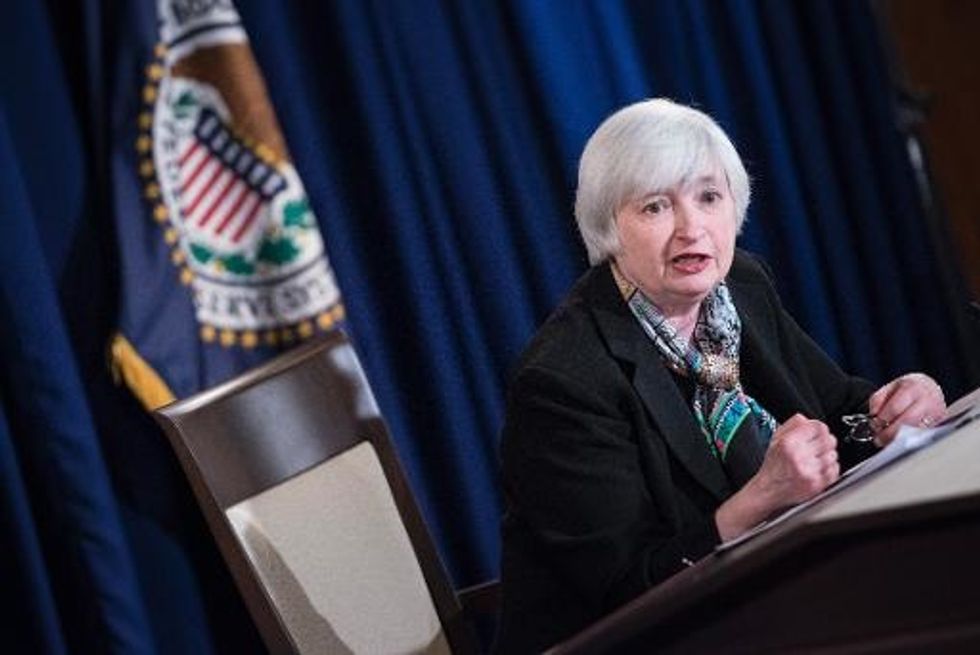 Washington (AFP) – Federal Reserve Chair Janet Yellen said Monday that the U.S. economy still needs the Fed's extraordinary support measures, noting that the falling jobless rate masks weaknesses in the jobs market.
In a speech in Chicago highlighting slack in the labor market, Yellen said the economy remains "still considerably short" of the Fed's goals of maximum sustainable employment and stable inflation.
While the official unemployment rate has fallen quickly over the past two years to 6.7 percent, she said that level remains deceptive.
She especially pointed to the high level of people unemployed for a long term, despite the economy's rebound from the Great Recession.
"While there has been steady progress, there is also no doubt that the economy and the job market are not back to normal health," she said. "The recovery still feels like a recession to many Americans, and it also looks that way in some economic statistics."
"In some ways, the job market is tougher now than in any recession. The numbers of people who have been trying to find work for more than six months or more than a year are much higher today than they ever were since records began decades ago," she added.
Yellen emphasized that even though the Fed has begun ratcheting down its huge bond purchase program, that the economy still needs its support, in the way of ultra-low interest rates and Fed program for low-income communities.
AFP Photo/Brendan Smialowski