'Stop The Steal' Impresario Will Now Push Voter Suppression Campaign
@AlKapDC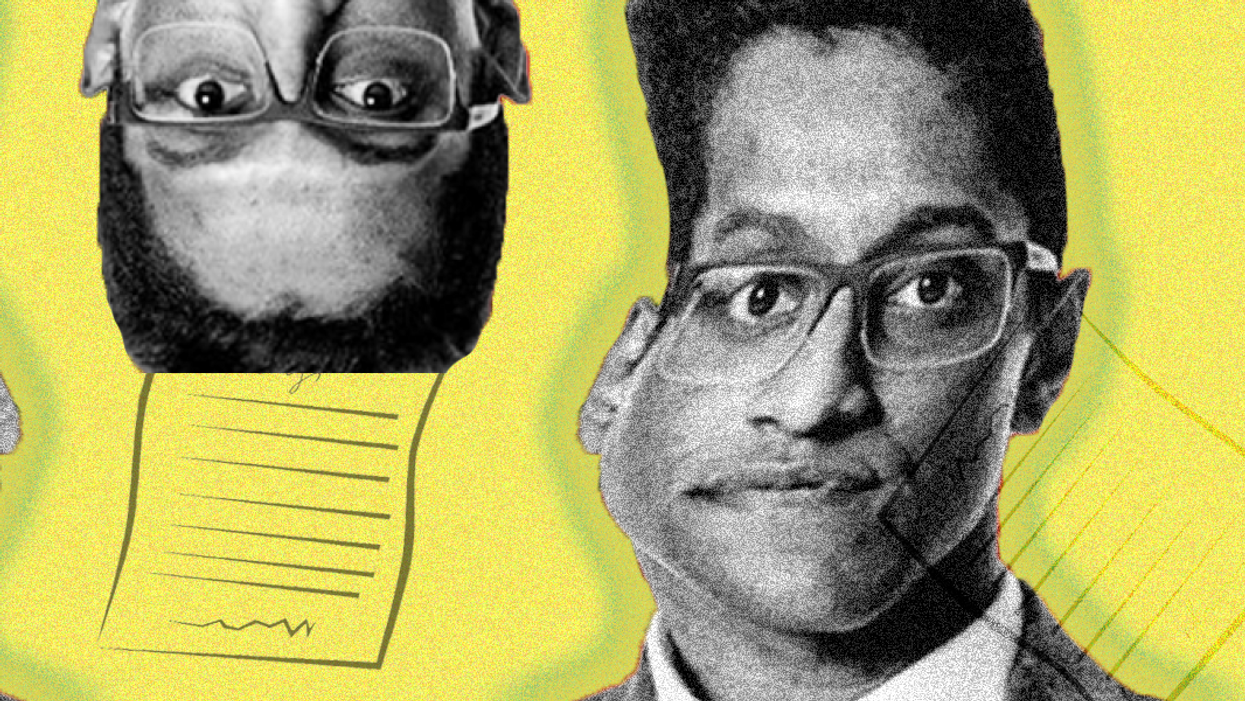 Photo by Andrea Austria / Media Matters
Reprinted with permission from Media Matters
"Stop the Steal" organizer and far-right figure Ali Alexander said in an online stream on July 27 that "several members of Congress and their chiefs of staff have asked if they could see" a new "election integrity memo" he is allegedly releasing.
In the online stream, Alexander said the memo would make "a very compelling case that Republicans must address election integrity, that state legislative bodies must pass reforms, and that failure will reduce turnout." Alexander also said the memo calls for a "full frontal offense" over the January 6 insurrection at the United States Capitol, adding that he was "really excited" about a press conference from Reps. Matt Gaetz (R-FL), Louie Gohmert (R-TX), Paul Gosar (R-AZ), and Marjorie Taylor Greene (R-GA) over the treatment of what he called "political prisoners" who were arrested for their alleged participation in the insurrection. (He also claimed "none of them were plotting an actual insurrection" and falsely claimed that "none of them took guns into the Capitol.")
He promised that the memo would help coordination for "all of these groups that are running around asking for some guidance, asking for some slogans, asking for stats so that they can confront their lawmakers," adding, "We're going to arm everybody with a big ol' political bazooka." He also told his followers to "tell everybody on Twitter, 'Ali Alexander is back.'"
(Due to technical issues while obtaining the audio recordings, some typing and clicking can be heard in the background.)
During the same stream, Alexander urged followers to use his "movement memo" to aid the Arizona "audit" and other possible state "audits" pushing false voter fraud claims. Alexander told his followers regarding his memo, "I want you to print it out. I want you to give it to your state lawmakers. I want you to memorize it. I want you to be equipped to better organize these audits and these protests that need to happen around the audits." He also said the memo "calls out a lot of idiots that are blocking election integrity."
Alexander also said that in addition to "all these grassroot leaders" and "people who coordinate ... state capitol protests" receiving the memo, "several members of Congress and their chiefs of staff have asked if they could see it."
Alexander also claimed that former President Donald Trump "used the Stop the Steal press release that we sent out on the 21st [of July]" to target House Speaker Nancy Pelosi in his released statement. He also credited his supporters with sharing the press release on social media, saying that it was "pretty rewarding" to see that "it made it to the president." Alexander thanked his supporters for being "the firepower that I need to get things done inside the Republican Party and the conservative movement."
Alexander has previously claimed that he was in touch with figures in Trump's orbit and administration as well as in Congress regarding his "Stop the Steal" efforts leading up to the insurrection. With the latter, he has specifically said that Reps. Andy Biggs (R-AZ), Mo Brooks (R-AL), and Gosar helped plan his January 6 rally (Gosar's chief of staff has also said he kept in regular contact with Alexander).
Following the insurrection, Alexander claimed he was waiting for certain "legal liabilities" to expire the "further away I get from January 6th" before resuming political activities. In June, he promised to "return to ... political activity here soon." But by then he was already advocating forstate "audits" of the 2020 presidential election and harassment of government workers. (In July, he claimed he would resume his public activities once there are three state "audits.")
Alexander has also called for violence against his perceived enemies and threatened authorities, encouraging his followersto prepare for "civil war" and a possible "revolution."