Gov. Kemp Infuriated By GOP Conspiracist Attacks On His Family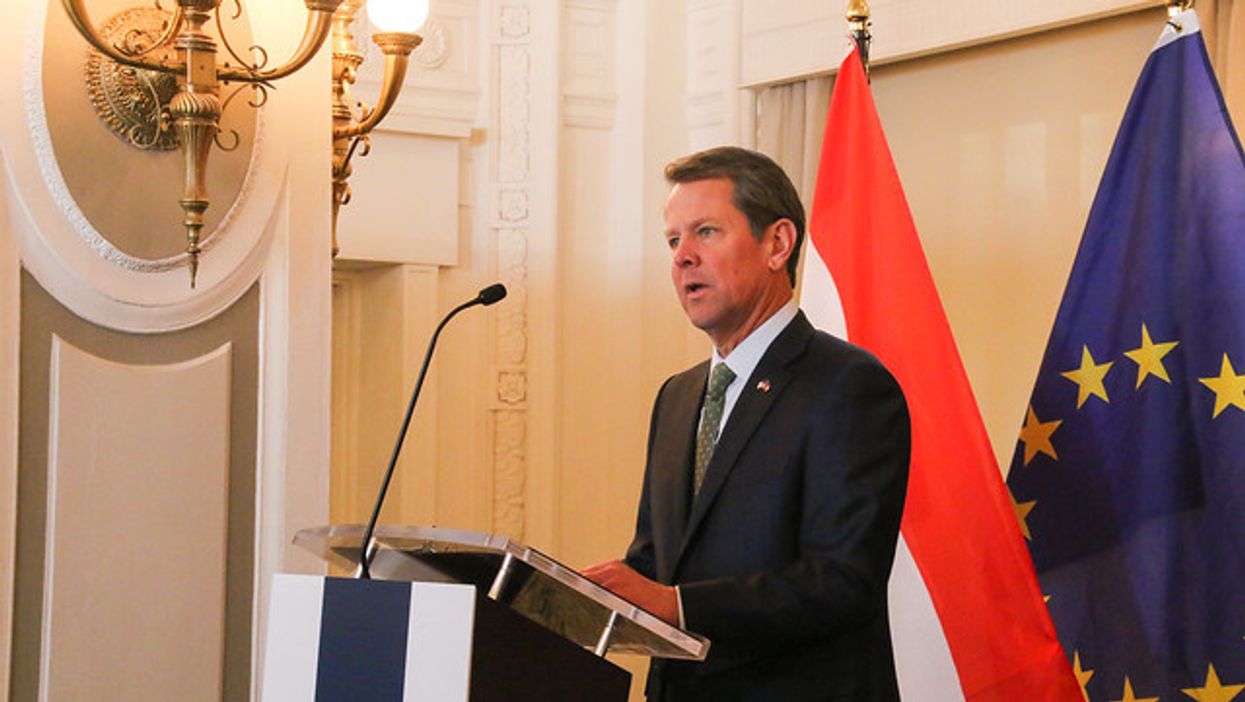 Reprinted with permission from Alternet
Georgia Gov. Brian Kemp has been a target of President Donald Trump and Republican ire due to his refusal to grant requests to overturn the election results in his state. But, now conspiracy theorists have gone a step further by targeting the Republican governor's children --- and he is not having it.
When Kemp spoke with the Atlanta Journal-Constitution, he weighed in on the ongoing attacks insisting it has "gotten ridiculous" He also had a clear message for those criticizing his decisions and targeting members of his family over decisions he has made regarding the election results.
"If anybody has an issue with something I've done, they need to come see me and I'll talk to them about it," Kemp said. "They don't need to bother my wife or my children or anybody.
He added, "I can assure you I can handle myself. And if they're brave enough to come out from underneath that keyboard or behind it, we can have a little conversation if they would like to."
Kemp's latest remarks come after the Trump campaign's repeated attempts to overturn the results of the election in Georgia. Although they have worked around the clock to invalidate the election results, Tim Murtaugh, the Trump campaign communications manager, has condemned all threats made toward all state and local officials involved in Georgia's election processes.
"The campaign is focused on ensuring that all legal votes are counted and all illegal votes are not. No one should engage in threats or violence, and if that has happened, we condemn that fully," Murtaugh said.
On multiple occasions, Trump has also attacked Kemp, Georgia's Republican Secretary of State Brad Raffensperger, and other state election officials for not intervening despite having no necessary evidence of voter fraud to do on his behalf. In fact, Kemp has repeatedly stated that he does not have the power to overturn the results.