Call It A Comeback: More Than 9 Million Americans Have Health Insurance Through Obamacare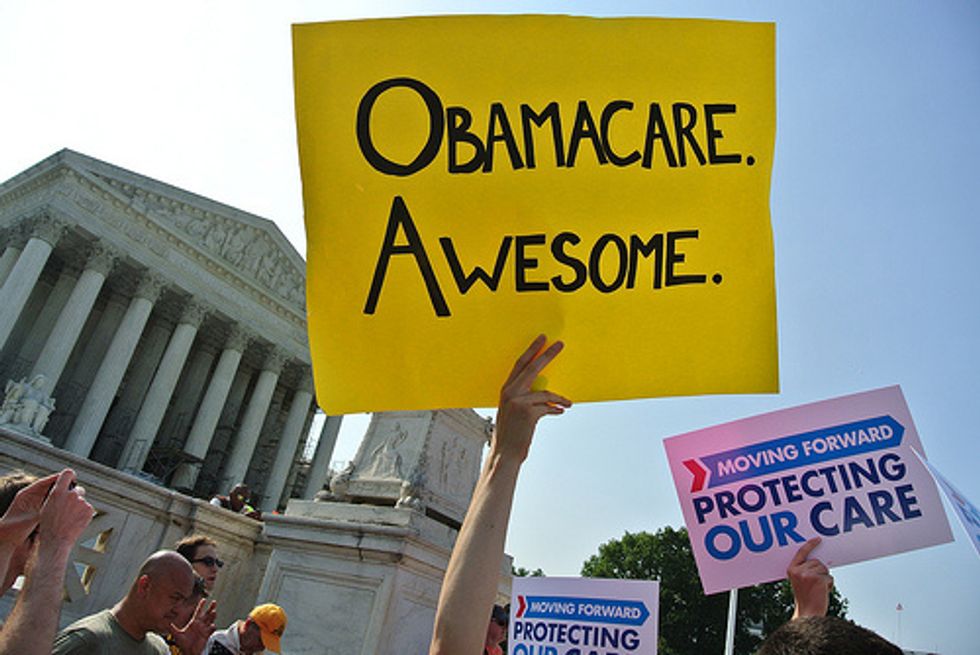 You don't get much credit for fixing something that should have worked in the first place, but the Obama administration has avoided a major catastrophe by delivering on its promise to fix HealthCare.gov for most Americans.
After two months of barely functioning, the federal online health care exchanges delivered, racking up 975,000 enrollments in the month of December. That brings the total number of people who have picked a plan through an exchange since October 1 to about two million. The administration reached about two-thirds of its goal of enrolling 3.3 million by the end of 2013 after being fully operational one-third of the time. And it turns out most of the enrollments came during the one-week extension the White House gave itself after the initial problems with the site became apparent.
Four million people have qualified for Medicaid, according to ACASignups.net. Another 3.1 million young adults are covered by their parents' health insurance, thanks to a provision in the Affordable Care Act (ACA).
This means over nine million people have gained coverage through the ACA since it first became law.
That number could easily shrink or grow as insurers report on how many people purchased ACA-compliant policies directly through them. It's also unclear how many canceled policies were replaced by plans purchased through the exchanges.
Looking at the rate of enrollments for Medicare Part D, president of health research firm Avalere Health Dan Mendelson believes that the administration can hit its goal of seven million enrollments by the close of open enrollment on March 31.
"Where they are, with about two million enrolled, if they continue to enroll at the present rate, and there's a little acceleration at the end, they could get to seven million," Mendelson told the Washington Post's Sarah Kliff.
However, Republicans are still predicting doom for the president's signature legislative accomplishment, suggesting that the disastrous rollout of the exchanges is just the beginning of the problems.
"Just about everyone on the right is still living in October, the annus horribilis of Obamacare (yes, I know it was just a month, and I don't care), and is waiting to move in for the kill after the whole thing collapses," The New York Times' Paul Krugman wrote.
Republicans are assuming that the estimated 3 percent of Americans who will be paying more under the law along with disruptions of relationships with doctors will overwhelm both the news of millions gaining coverage and Republican states denying Medicaid expansion to five million working people.
Predictions of Obamacare's death made sense when it seemed a very real possibility that HealthCare.gov could not be fixed.
Now that those predictions have been proven wrong, the law will have a chance to be judged on its merits.
Photo: Will O'Neill via Flickr