'The Craziest Meeting': When Clarence And Ginni Thomas Visited White House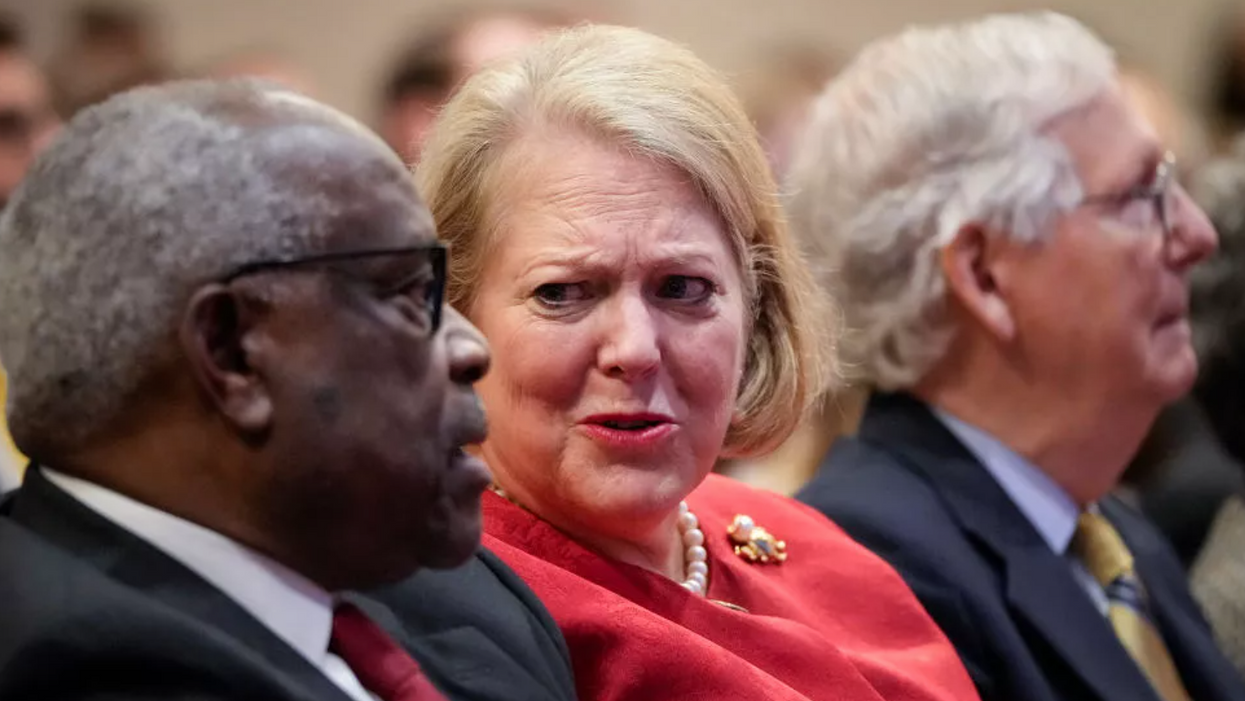 A former White House aide for former President Donald Trump has revealed details about what she describes as "the craziest meeting" she'd ever attended.
According to The New York Times, nine former aides and advisors for the Trump administration recalled a meeting they attended that included U.S. Supreme Court Justice, Clarence Thomas and his wife, Ginni. The conservative judge reportedly opened the door for his wife to share her opinions and grievances. One aide also detailed what transpired in the meeting that followed after lunch that day.
Times reporters Danny Hakim and Jo Becker write:
"'It was the craziest meeting I've ever been to," said a Trump aide who attended. "She started by leading the prayer." When others began speaking, the aide remembers talk of "the transsexual agenda" and parents "chopping off their children's breasts." He said the president "tried to rein it in — it was hard to hear though," because throughout the meeting attendees were audibly praying.
Other details from the meeting have also been leaked. Per the report: "In the meeting, Ginni Thomas and other attendees also lamented that several conservative candidates to their liking had been stymied from assuming several roles, while advocating for the Trump administration's personnel office to be swept of 'Never Trump' Republicans."
Reprinted with permission from Alternet