House Republicans Fighting To Promote Deadly Car Exhaust
@jeisrael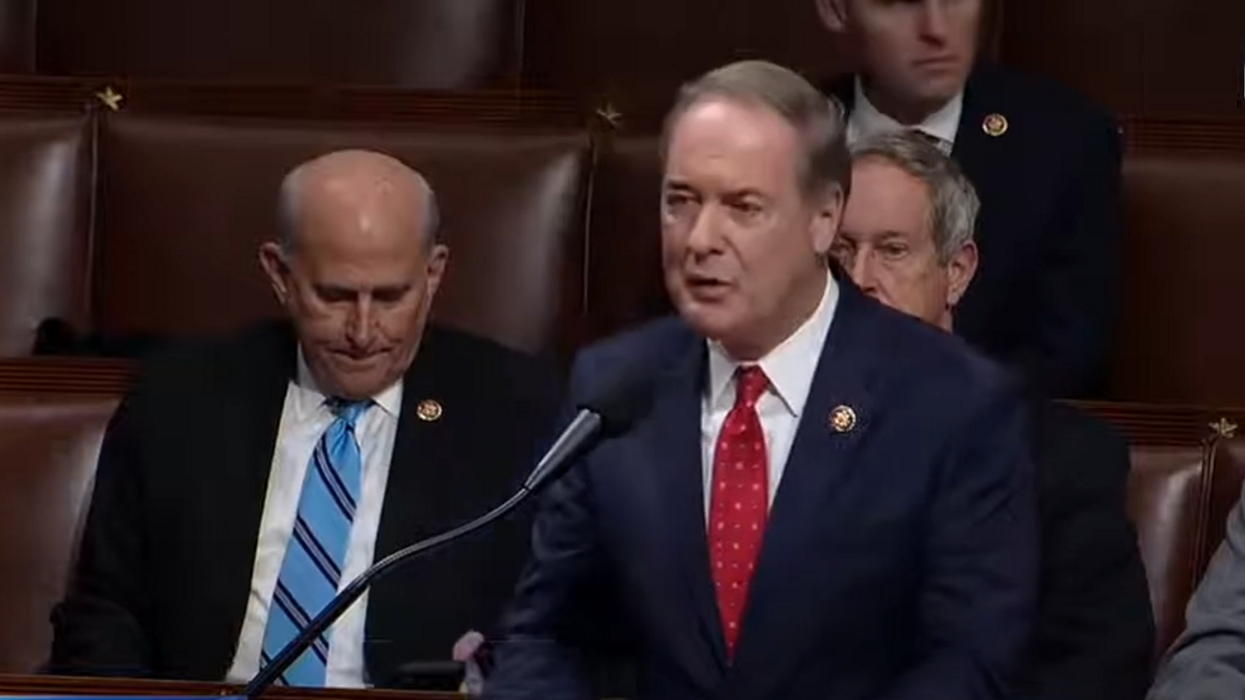 Two hundred and fourteen House Republicans approved a bill by Pennsylvania Rep. John Joyce to restrict California's authority to protect the environment.
Joyce, who represents a central Pennsylvania congressional district that includes Altoona, Chambersburg, and Johnstown, authored the Preserving Choice in Vehicle Purchases Act with the support of 84 Republican co-sponsors. The bill, which passed the House 222-190, would change the federal Clean Air Act to prevent states from requiring that all new vehicles sold in the future be electric. Eight Democrats voted in favor, 190 voted against.
All eight Republicans representing Pennsylvania backed the bill.
Under current law, states can request a waiver from the Environmental Protection Agency to implement clean air restrictions that are stronger than federal standards. Because California had specific air quality challenges, the state enacted tougher emissions rules starting in the 1970s.
With climate change already causing record temperatures and unprecedented numbers of damaging storms in California and around the globe, the California Air Resources Board proposed in August 2022 that only zero-emission vehicles be sold in the state by 2035.
Although the state has not yet obtained a waiver to implement its plan, the fossil fuel industry and its GOP allies in Congress hope to block it from receiving one.
"California's discriminatory waiver request would set a costly and dangerous precedent," Joyce said as he introduced the bill in March. "One state should not be able to set national policy and Americans should not be coerced into making purchases they cannot afford. Congress must immediately pass the Preserving Choice in Vehicle Purchases Act to stop this heavy-handed proposal that only takes away choices from American consumers."
"Every American should be able to choose the type of car or truck they want to drive," argued American Fuel & Petrochemical Manufacturers president and CEO Chet Thompson in a March press release. "Restricting consumer choice by eliminating competition and banning entire vehicle power trains is the wrong path to achieving cleaner transportation or supporting U.S. energy security; in fact, it could undercut both."
Democrats on the House Energy and Commerce Committee opposed the bill, noting in the committee report that the vague restrictions in the legislation could also imperil other state clean air regulations:
This would put existing waivers dating back to 2013 in jeopardy, upend the entire clean vehicle supply chain, and create uncertainty for the U.S. automotive industry. This bill is a direct attack on over 50 years of Congress and EPA recognizing California's ability to voluntarily adopt those standards to protect their citizens from dangerous air pollution and climate change. … Instead of joining Democrats in addressing dangerous air pollution, strengthening domestic vehicle manufacturing supply chains, and driving innovation, the Majority is choosing to help their polluter friends at the expensive of public health, technological innovation, states' rights, and a stronger, cleaner economy for American families.
The bill is unlikely to come up in the Democratic-controlled U.S. Senate, where only Republicans have backed it thus far.
In a statement of administration policy, the Biden administration said on Tuesday it strongly opposes the bill, warning, "H.R. 1435 would restrict the ability of California and its citizens to address its severe air pollution challenges."
Reprinted with permission from American Independent.