Trump Blasts Plutocratic 'Club For No Growth' Over Backing Of DeSantis
@AlterNet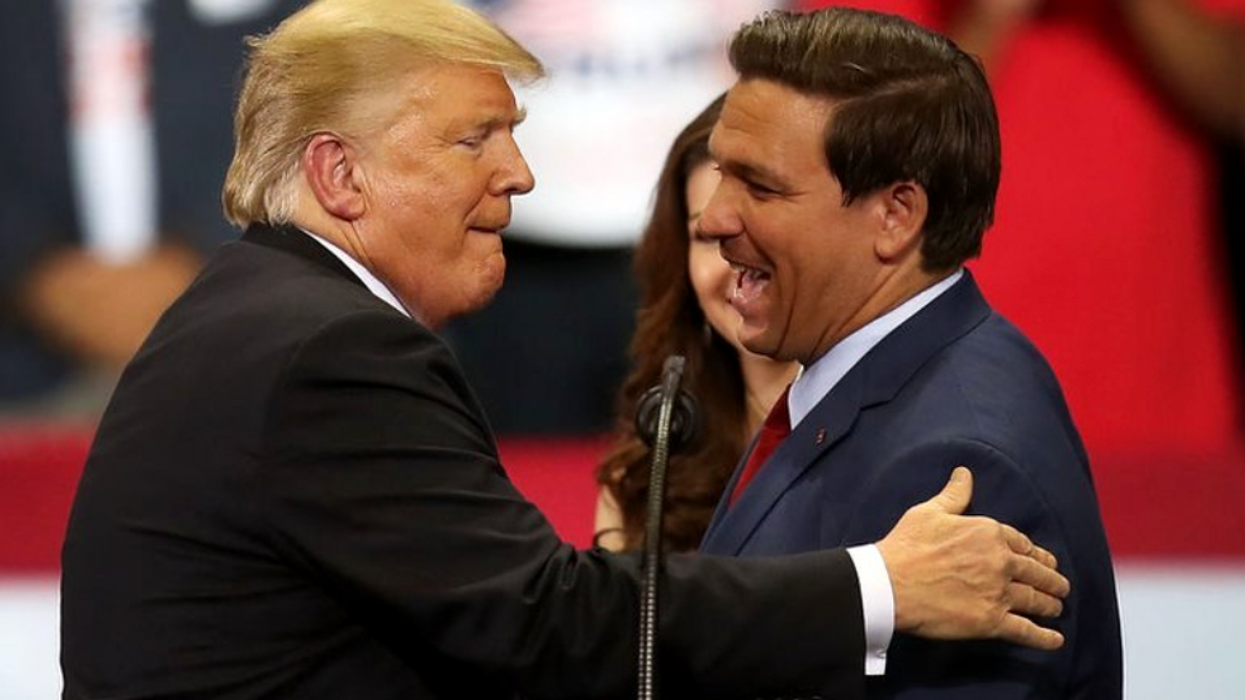 Donald Trump late Saturday leveled an attack against the "Club for Growth," a conservative advocacy group that recently criticized the former president in an ad, for supporting Florida Gov. Ron DeSantis (R).
Trump posted on Truth Social, his own social media platform that he created after being banned from most other platforms in the wake of his role in the January 6, 2021, insurrection attempt, that the group is attempting to counter DeSantis' own policy decisions.
"The very stupid, China loving 'Club for No Growth,' which has been backing Ron De Sanctimonious as his poll numbers have been absolutely CRASHING, has just spent some of the RINO money they have accumulated on an ad campaign hoping to counter the fact that Desanctus, just off the worst Presidential 'Launch' in history, opted three times to cut & destroy Social Security, even lifting the minimum age to 70," Trump wrote. "He also voted to cut Medicare & institute a 23% National Sales Tax. Ron is a loser!"
It was previously reported that the war between Trump and the Club for Growth was threatening to undermine the Republican Party's plans for the 2024 election and that could blow up endorsement plans.
Reprinted with permission from Alternet.