Collusion? Giuliani Admits To Seeking Ukraine Action Against Biden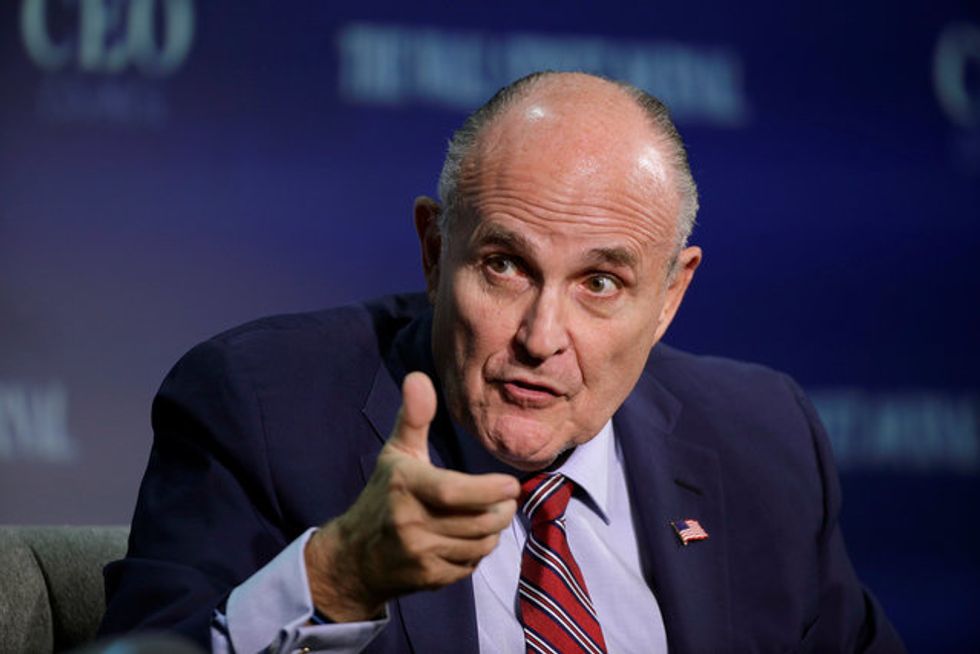 They're not even trying to hide it anymore.
Rudy Giuliani, the former New York City mayor turned personal lawyer to Trump, is openly admitting to colluding with Ukraine to try and help Trump's 2020 reelection bid.
Giuliani made the brazen admission to the New York Times, telling the newspaper that he plans to seek help from Ukraine in order to, "discredit the special counsel's investigation; undermine the case against Paul Manafort, Mr. Trump's imprisoned former campaign chairman; and potentially to damage Mr. Biden, the early front-runner for the 2020 Democratic presidential nomination," theTimes reported.
Giuliani plans to travel to Ukraine again because the country's new president, Volodymyr Zelensky, is thinking of replacing the man currently running the investigations Giuliani thinks can help Trump.
"We're not meddling in an election, we're meddling in an investigation, which we have a right to do," Giuliani told the Times.
Unlike 2016, when the Trump campaign secretly met with Russians on numerous occasions as Russia was hacking and meddling into the election to help Trump, Giuliani is now openly admitting to seeking a foreign government's assistance in 2020.
Of course, seeking help from a foreign government for a U.S. election is against the law.
Giuliani, however, merely sees it as "improper." Yes, he openly admitted that to the New York Times.
"There's nothing illegal about it," Giuliani told the Times of his efforts. "Somebody could say it's improper. And this isn't foreign policy — I'm asking them to do an investigation that they're doing already and that other people are telling them to stop. And I'm going to give them reasons why they shouldn't stop it because that information will be very, very helpful to my client, and may turn out to be helpful to my government."
Democrats are already calling out Giuliani's efforts to collude with a foreign government to try to benefit Trump.
"Today, Giuliani admitted to seeking political help from a foreign power," House Intelligence Committee Chairman Adam Schiff tweeted. "Again. His defense: 'We're not meddling in an election, we're meddling in an investigation … Somebody could say it's improper.' Yes. It is. Immoral, unethical, unpatriotic and, now, standard procedure."
Sen. Chris Murphy (D-CT) tweeted similar sentiments.
"I know we've become numb to the corruption of this Administration, but this story should be the total focus of the political class today," Murphy said. "The President is openly asking a foreign government to investigate his political rival. This is next level."
Published with permission of The American Independent.
IMAGE: Rudy Giuliani, vice chairman of the Trump Presidential Transition Team, speaks at the Wall Street Journal CEO Council in Washington, November 14, 2016. REUTERS/Joshua Roberts