Could Biden Win Texas? It's Not Impossible
@alexvhenderson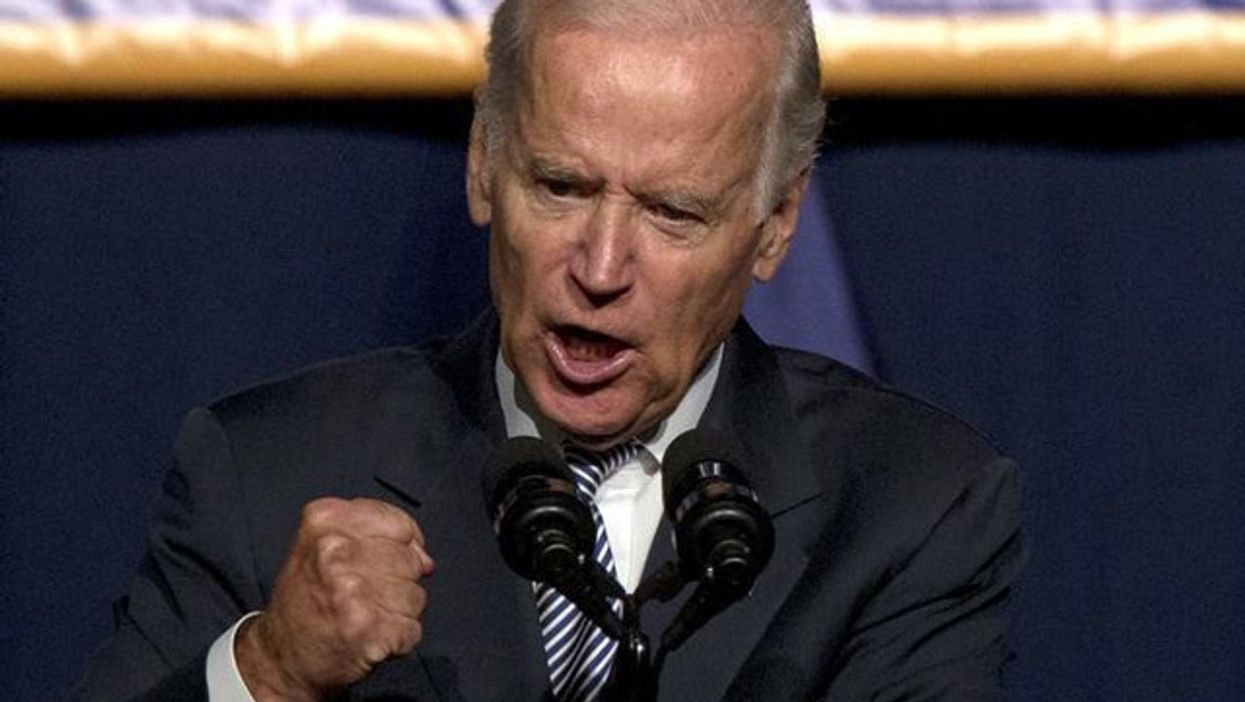 Reprinted with permission from Alternet
Polls that show President Donald Trump trailing former Vice President Joe Biden, the presumptive 2020 Democratic presidential nominee, have been plentiful in recent weeks. But one survey that really stands out is a Fox News poll that shows Biden leading Trump by one percent in Texas. Obviously one percent is well within the margin of error. Yet while it is unlikely that Biden will defeat Trump in Texas, it isn't out of the question — and that poll underscores the inroads that Democrats have been making in the Lone Star State.
Even if Trump ultimately defeats Biden in Texas, the very idea that the presidential race is competitive in that state is terrible news for his reelection campaign. Texas, in the past, was a state that Democratic strategists wrote off as a lost cause when it came to statewide races. When Democrats won in Texas in the 1990s or 2000s, it was usually mayoral races, city council races, or races in U.S. House of Representatives districts. But when it came to gubernatorial, presidential and U.S. Senate races, Democrats struggled in Texas.
---
Election 2018, however, brought a bombshell in Texas politics: the U.S. Senate campaign of Democrat Beto O'Rourke, who lost to incumbent Sen. Ted Cruz by only two percent. O'Rourke, in the end, was unable to get past the finish line, but the fact that he came within striking distance of a GOP incumbent in a statewide race was not good for news for Republicans in Texas.
At this point, Texas is still a red state. Until Democrats win some statewide races in Texas, it would be premature to call it a swing state. But like Georgia, Texas is light red — especially compared to Republican strongholds like Mississippi, Utah, Wyoming, and Idaho.
Despite Texas' reputation for being ultra-conservative, its large urban centers lean Democratic — including Houston (which hasn't had a Republican mayor since the early 1980s), Austin, El Paso, San Antonio, and Dallas. The thing that keeps Texas light red is all the rural counties in the central and northern parts of the state; as long as Republicans have such a strong ground game in those counties, Democrats will be at a disadvantage in statewide races in Texas. In order to turn Texas into a swing state, Democrats will need to seriously ramp up voter turnout in Texas' major cities and their suburbs — especially among non-white voters.
Texas, it should be noted, is a majority non-Anglo state. Only around 41 percent of Texas' population, according to the U.S. Census Bureau, is non-Hispanic white (many white Texans have a Latino connection, including Cruz — whose father was from Cuba). But Democrats have a lot of work to do when it comes to getting Latinos registered to vote in Texas and getting them to the polls.
One of the things that is hurting Trump in Texas is its recent surge of coronavirus infections. Gov. Greg Abbott has slowed down the reopening of non-essential businesses in the state, and Biden — along with Texas Democrats — has been slamming Trump for failing to take the coronavirus pandemic seriously.
Trump, bungling and all, still has the advantage in Texas. But as Fox News' poll demonstrates, it's not a state that Trump — or any other Republican — can take for granted.