#EndorseThis: How Trump Republicans Are Killing The Lone Star State
@nationalmemo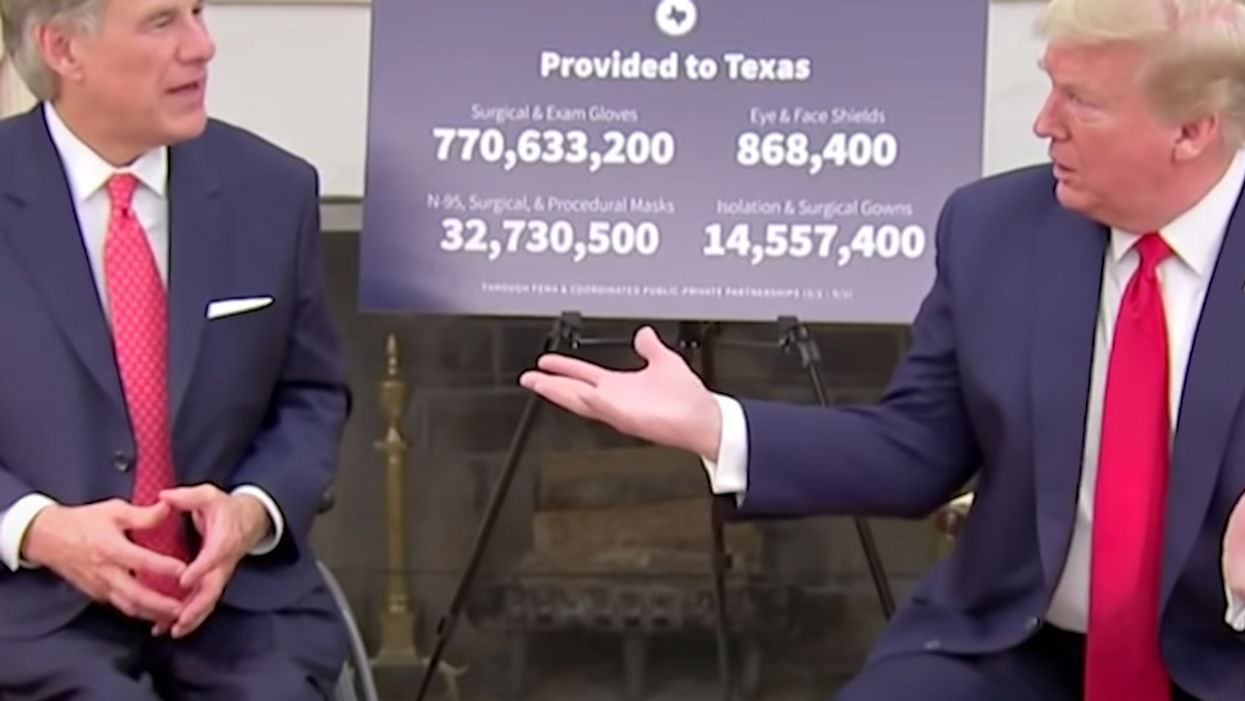 Watch cable television and you'll see lots of Americans who are simply too stupid to take coronavirus seriously. They complain about wearing masks, insist the pandemic is a hoax, and mimic the mindless behavior of President Trump, whom they tend to idolize.
Unfortunately, a number of these imbeciles are in positions of power – notably in Texas, where Gov. Greg Abbott has led the state into a nightmare of disease and government dysfunction, along with Lt. Gov. Dan Patrick and Sens. Ted Cruz and John Cornyn. (Vice President Mike Pence told his share of lethal lies about the Lone Star State, too.)
Somebody needs to be held accountable for the continuing destruction of Texas. And the fine people at MeidasTouch SuperPAC want to make sure everyone knows who. That's why they produced "Trump Kills Texas."
It's short but very sharp. Just click.