Coup Lawyer John Eastman Pleads Fifth 146 Times In Select Committee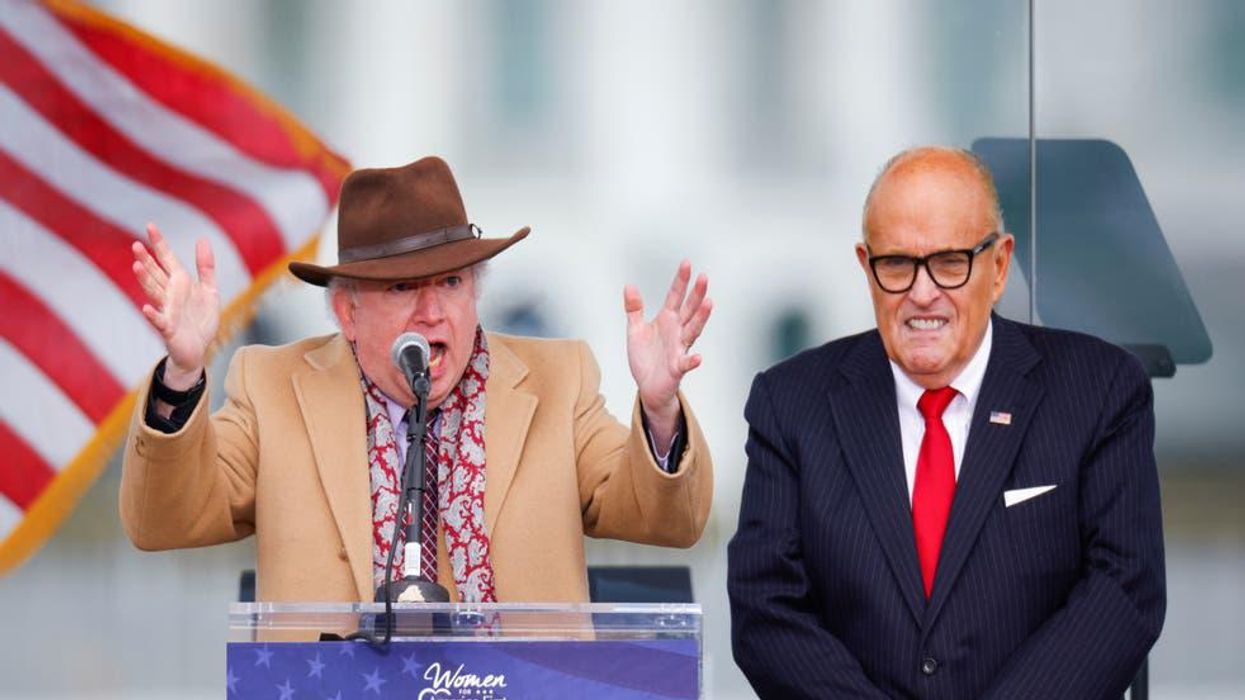 Image via Screebgrab
A conservative lawyer who represented former President Donald Trump prior to the insurrection on January 6 recently invoked his Fifth Amendment right against self-incrimination as a response to nearly 150 questions from the House Select Committee.
Now, a federal judge has subpoenaed his former employer for his emails. While John Eastman did make a substantial effort to block Chapman University from releasing more than 19,000 of his emails, Federal Judge David Carter in Santa Ana, Calif., is moving forward with the demand for the emails to be released.
According to CNN, Carter managed to pinpoint exactly when Eastman was working for Trump as he fought to overturn the outcome of the 2020 presidential election. Now, he is also requesting more specifics about the nature of the work he did for Trump.
During a hearing held on Monday, January 24, Eastman's legal team informed the judge that their client had done a substantial amount of work for the former president during the time leading up to the insurrection on the U.S. Capitol.
The report also highlights a number of key incidents including the following:
"When he told state legislators on January 2 they needed to "fix this, this egregious conduct" that would put Joe Biden in the White House, when he was in the Willard Hotel with other Trump contacts, and when he met with Trump and Vice President Mike Pence on January 3 about blocking the congressional certification of the 2020 vote."
The remarks made by Eastman's legal team are the most concise accounts of the work he did for the former president. Eastman, on the other hand, pleaded the Fifth to 146 out of 150 of the House Select Committee's questions about the days leading up to January 6, according to a lawyer for the House.
"That work was done pursuant to representation of the president," said Burnham when he was asked about Eastman offering briefings to state legislators.

The judge went on to ask Eastman who he worked for around the time the House was seeking information from Eastman as they announced his subpoena. According to Eastman's lawyer, his client responded to every question with nearly the same answer: He'd been working for the former president.
By the conclusion of Monday's hearing, the judge demanded Eastman be forced to share more disclosures with the House."The Court expects that the parties will work together with the urgency that this case requires," Carter wrote.
Per CNN, the judge also said that Eastman "would lose his broader challenge of the House's authority, and on his claims that his constitutional rights of free speech and protection from illegal search were being violated."

The federal judge's resolution serves as a step in the right direction for the House committee and could open the door for investigators to obtain records of Eastman's communications with the former president during the days leading up to the insurrection.
Reprinted with permission from Alternet