DeSantis Reveals Biggest Regret Of Covid Lockdown (Which Will Anger Trump)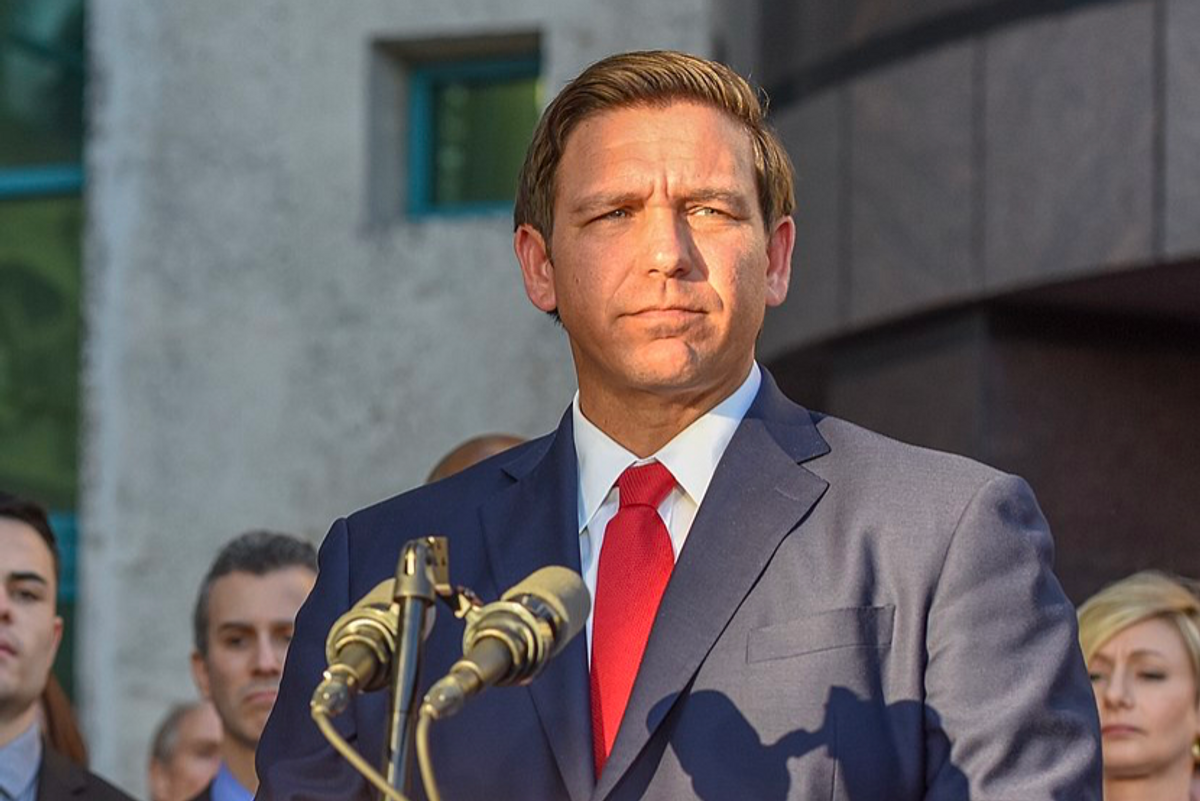 Photo by the State of Florida
Florida Gov. Ron DeSantis (R) has revealed his biggest mistake during the COVID-19 pandemic; a mistake that will likely ruffle former President Donald Trump's feathers.
On Thursday, January 13, the Republican governor appeared on the conservative podcast "Ruthless," where he revealed his biggest regrets while governing during the pandemic. DeSantis, a known Trump ally, suggested that he wasn't in favor of the national lockdown that was enforced at the onset of the pandemic, according to CNN.
He recalled the early days of the pandemic and revealed he was actually involved in the White House's pandemic response, offering advice to the former president. Although the pandemic had quickly became a national crisis, DeSantis claims he was relatively shocked when Trump shut down the economy.
"I never thought in February, early March, that [coronavirus] would lead to locking down the country," the Republican governor said on Thursday. "I just didn't. I didn't think that was on the radar."
Per CNN, the Florida governor largely blamed Dr. Anthony Fauci, the nation's top infectious disease expert and head of the White House coronavirus task force, for advising Trump on shutting the country down.
Fauci along with other public health experts advised the former president, but the story notes that "the decision was Trump's to make, and DeSantis ultimately followed the White House's lead, closing Florida schools, government buildings, gyms, bars, and restaurant dining rooms and advising Floridians to stay home."
DeSantis' latest critical remarks about Trump follow similar comments he made back in November. At the time, DeSantis criticized the travel restrictions that were implemented as part of the pandemic response.
Although he had also supported the decision Trump made at the timie, he again came to believe that was a mistake. "I was probably the first governor in January of 2020 to call for travel restrictions from China. I supported President Trump when he did that," DeSantis said. "But we have to take a step back and acknowledge that those travel restrictions just didn't work."
Article reprinted with permission from Alternet