Faked Tweet By DeSantis Flack Underlines His Disappearance During Omicron Surge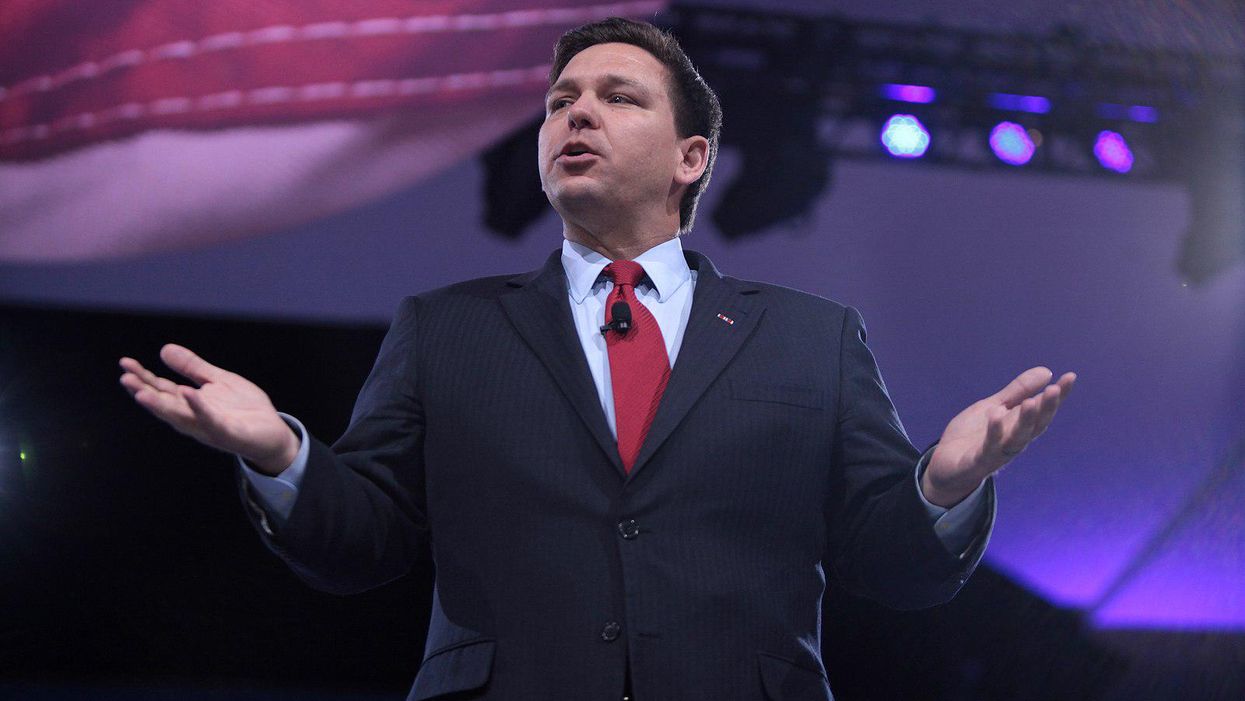 Reprinted with permission from Alternet
Florida Gov. Ron DeSantis is facing deep criticism amid the circulation of a speculative photo that suggests he's missing in action as the state faces yet another uptick in COVID cases, according to Newsweek.
DeSantis' last public appearance was during a press conference was held on December 17. However, on Tuesday, December 29, the governor's official Twitter account posted a photo of him visiting the Bagelicious Deli & Bakery in Ocala, Florida. It didn't take long for critics to point out that the photo had been taken the day of DeSantis' previous press conference.
Grant Stern, executive director of Occupy Democrats, wrote, "Ron DeSantis is still living in December 17th. #WhereIsRon."
In a separate post, PatriotTakes also posted a photo of DeSantis at a holiday event. The caption read, "Welcome to a holiday reception hosted by the Governor & First Lady of the state of Florida."
However, the sign-in that image also included a previous date: December 20. PatriotTakes also pointed this out. "It's funny DeSantis' team is putting out that 12/17 photo when Ron DeSantis hosted people for a 'Holiday Reception' at the Governor's Mansion on 12/20," the caption reads.They added, "Is this his last sighting? If he has covid, was he knowingly positive during this event?"
Speaking to MSNBC's Tiffany Cross, Florida Commissioner of Agriculture Nikki Fried, a potential Democratic rival, also noted that she hadn't seen the Republican governor since December 17.
"I haven't seen him since December 17 so I don't know where he is," Fried said. "But [to be] quite honest, even if he was here, he wouldn't be doing anything anyhow, and we know that. So once again the people of our state are gonna have to step up and beat this [...] without him."
Although there are lots of questions about whether or not DeSantis has COVID, there has been no announcement to confirm the speculation.