Florida Mayor Lays Into Desantis For Zero Support Amid Omicron Surge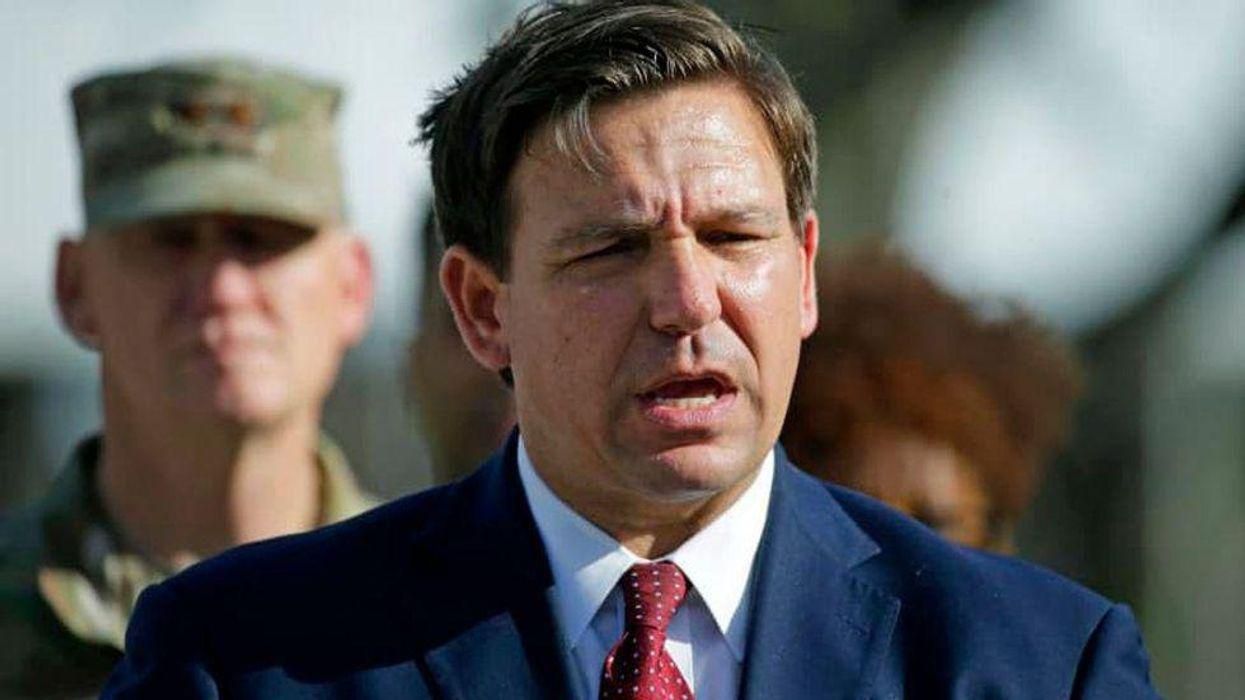 www.alternet.org
As the Omicron variant of COVID-19 spreads rapidly across the United States, one Florida mayor is slamming Florida Gov. Ron DeSantis (R) for his failure to offer any support on the latest coronavirus wave.
According to The Orlando Sentinel, Orange County Mayor Jerry Demings (D) recently expressed concern about the lacking accommodations for COVID testing sites in his area as he announced new COVID mitigation mandates in his area. "We have not received any assistance from the state of Florida at our testing sites," Demings said. "All Florida residents should be outraged … where is Ron DeSantis now?"At one point during the pandemic, Orange County reportedly had adequate testing sites throughout the county but now that is not the case. Back in June, Weesam Khoury, a spokesperson for the Florida Department of Health, had announced that the state's testing efforts had been transformed into a "locally-led effort."
"As of today, as a result of the collaboration between the Department of Health in Orange County and the Orange County government, there are no unmet resource requests — from municipalities, hospitals, or private practices," Khoury said in an email at the time.
Demings' concerns come after the city's recent COVID statistics announcement. On Monday, December 27, Orange County reported a total of 10,000 COVID tests that led to 2,500 new coronavirus infections. However, one silver lining is that the uptick in COVID cases has not led to a surge of hospitalizations in the area.
Dr. Raul Pino, the local state health officer, weighed in on the hospitalizations. "That's what we don't know," Pino said. "We're suspecting we're not going to see the high number of hospitalizations with delta, and it's not going to be as long as Delta in the high part of the wave."
Article reprinted with permission from Alternet