Despite Denials, RNC Spent $94,000 Buying Copies Of Trump Jr. Book
@jeisrael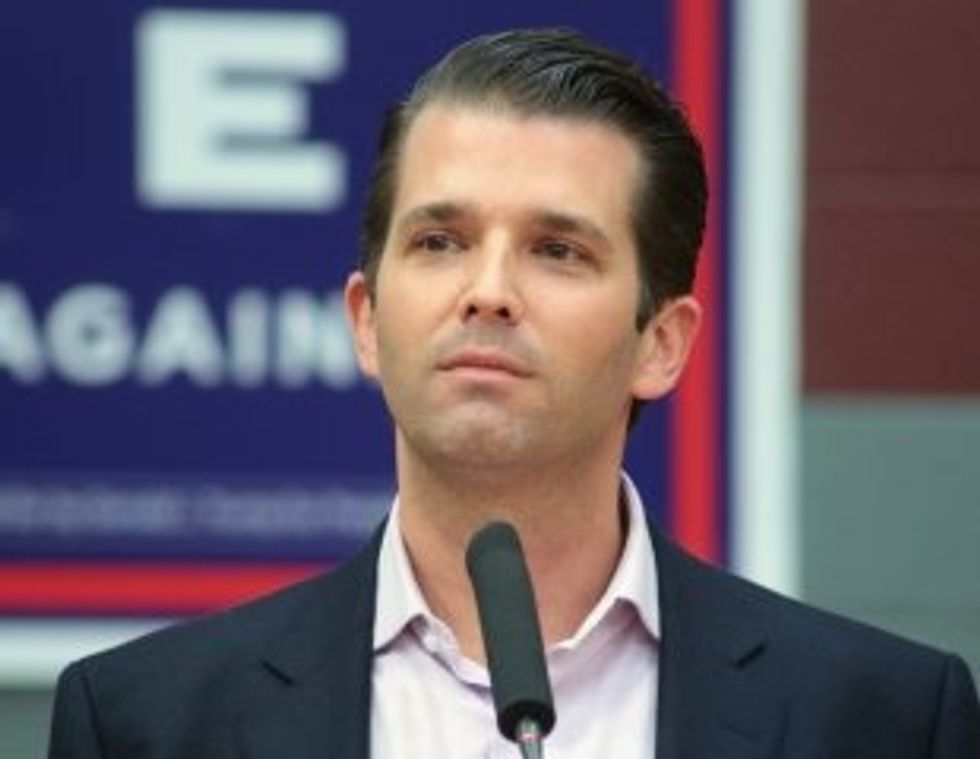 A new campaign finance disclosure form filed by the Republican National Committee (RNC) shows that, on Oct. 29, the party spent $94,800 on "donor mementos" at the online bookstore Booksamillion.com.
The filing was first flagged by New York Times reporter Nick Confessore on Thursday.
According to Confessore, the mementos, a spokesperson confirmed, were part of their promotion of Donald Trump Jr.'s new book, Triggered: How the Left Thrives on Hate and Wants to Silence Us.
Last week, the RNC denied having made any bulk purchases of the book.
"Triggered" debuted last week at the top slot on the New York Times nonfiction best-seller list, but the paper included a dagger symbol to indicate that the total included a substantial number of bulk-purchased books. This symbol, the New York Post suggested, typically indicates that an author or those close to the author are buying up large quantities of books themselves — a way to manipulate the numbers and game the system.
At the time, the Post noted last Thursday, the RNC was sending copies of the book to donors as part of a fundraising incentive. But a spokesperson for the committee claimed, "We haven't made a large bulk purchase, but are ordering copies to keep up with demand. Each book is sold to an individual who supports the Republican Party … Using books as a means to fundraise is standard practice from political parties on both sides of the aisle."
A one-time, $94,800 charge would appear to be a "large bulk purchase." Confessore estimated that, based on the discount price on the Books-a-Million website, the party could have purchased and sent out 4,000 books.
An RNC spokesperson did not immediately respond to an inquiry about the contradiction, but one told Confessore on Thursday that the group stood by its original statement.
Last month, Trump Jr. was called out for hypocrisy after he attacked Hunter Biden, suggesting that the son of former Vice President Joe Biden had made his living through nepotism, profiting off of his father's job. "When you're the father and your son's entire career is dependent on that, they own you," he claimed.
Trump Jr. also claimed recently during his book promotional tour that the Democratic Party has moved so far to the left that "JFK would be an alt-right neo-Nazi terrorist, according to them today."
As recently as 2008, Trump Jr. gave $5,000 to the Democratic Senatorial Campaign Committee. In 2006, he donated $15,000 to the Democratic Congressional Campaign Committee.
Published with permission of The American Independent Foundation.