#EndorseThis: Don Jr. May Need That Drug Test His Daddy Urged For Biden
@nationalmemo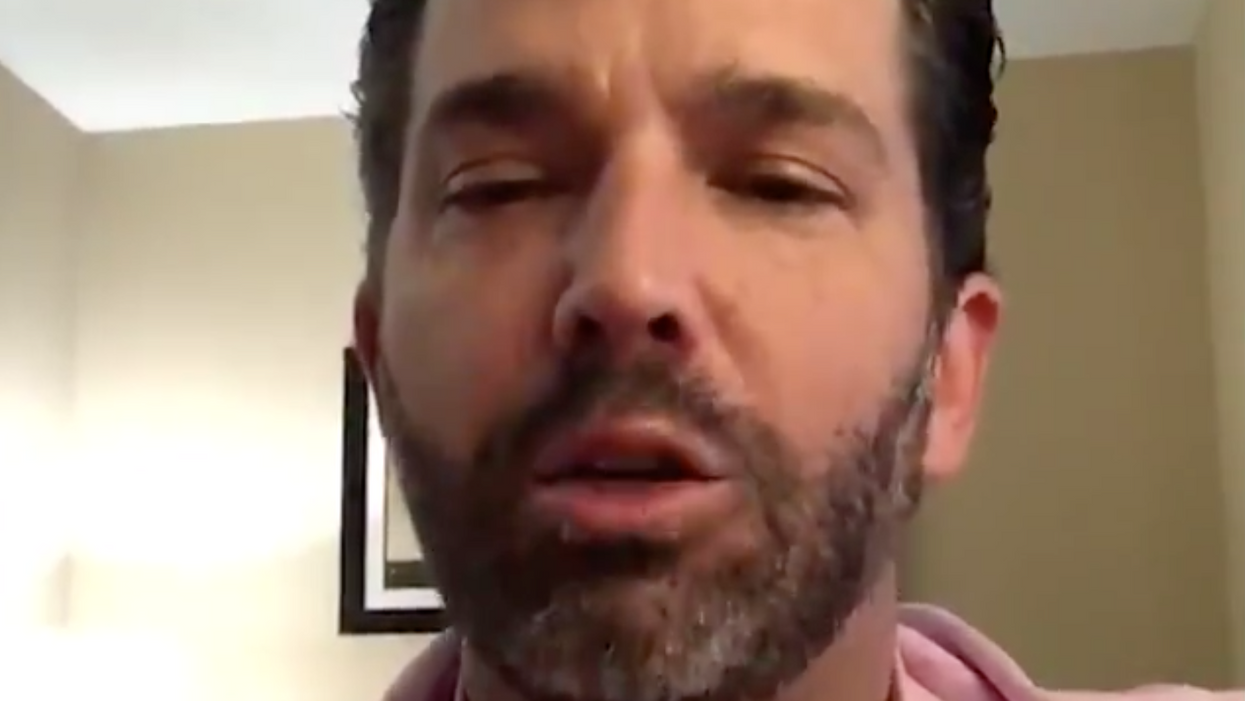 Screenshot from Twitter
You've probably heard about Donald Trump's claim that his Democratic rival got "a big fat se onhot in the ass" before delivering a nearly perfect performance on a recently televised town hall. Or his more recent demand that Joe Biden get a "drug test" before their debate on Tuesday night. Having spent months lowering expectations for Biden, the Trumps are now busily defaming him as a junkie.
But that particular slur backfired spectacularly over the weekend when the Trump campaign posted a bizarre video of Don Jr. -- seemingly in a condition that called for rehab services. As his father might put it, "many people are saying" that the presidential spud looked and sounded like someone abusing a controlled substance. (His slurred message was disturbed too, something about an "army of able-bodied men and women" to intimidate voters).
It's both funny and sad to watch Don Jr. decompensate on Twitter. (More funny, though.)
Click and judge his condition for yourself.
The Radical Left is laying the groundwork to steal the 2020 Election from our president. We need you to join ARMY… https://t.co/hvszqZouPp

— Team Trump (Text VOTE to 88022) (@Team Trump (Text VOTE to 88022)) 1600729275.0