Trump Awards Rep. Devin Nunes The Presidential Medal Of Freedom
@jarrell_zach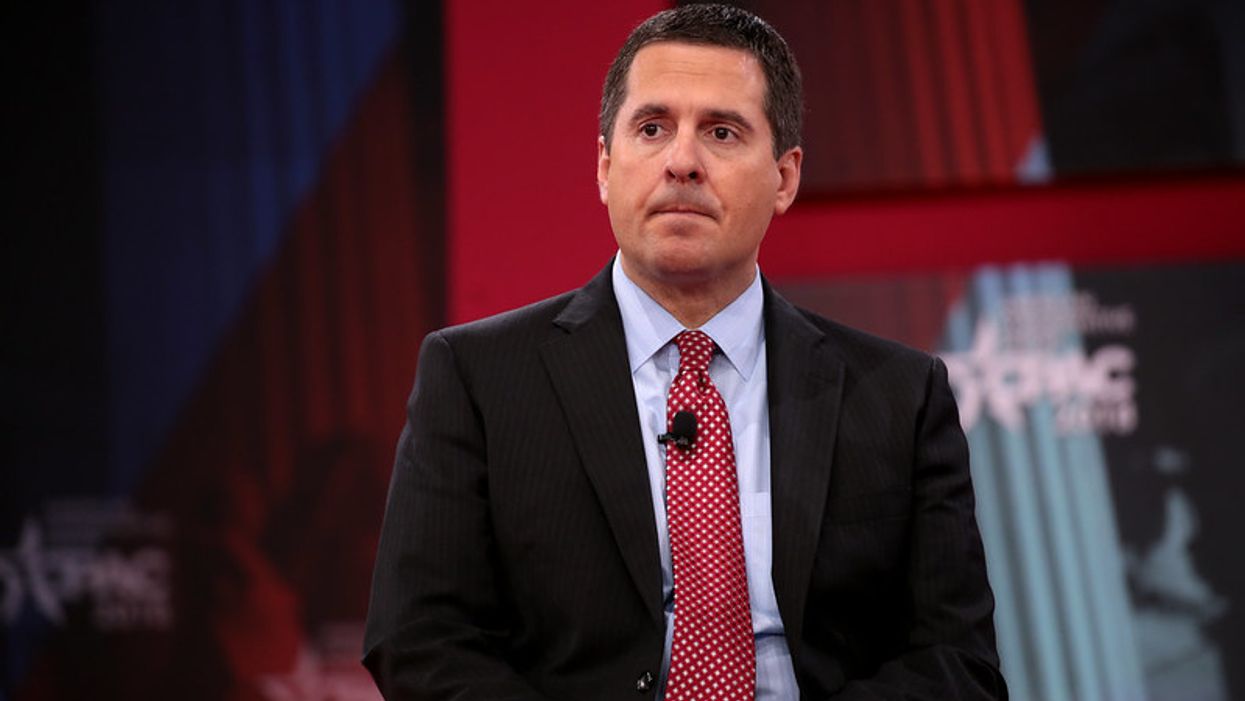 Donald Trump presented Rep. Devin Nunes (R-FL) with the Presidential Medal of Freedom on Monday afternoon.
In Trump's eyes, Nunes is deserving of the highest civilian honor due to his support during the Russia investigation, the scandal that clouded his presidency from the beginning.
"What he's gone through, and his bravery, he should get a very important medal," Trump said during an October 2018 Fox and Friends interview.
The Medal of Freedom is normally reserved for those who have gone above and beyond in protecting national security or world peace, not assisting a sitting president in an investigation of wrong-doing. The news comes as Trump has used his final days in office for political attacks, threats to democracy, and rewarding his closest allies, like Nunes.
Ali Velshi, an MSNBC host, took to Twitter perfectly summing up the news by saying, "Need a belly laugh?"
Velshi's tweet prompted high profile responses, one coming from Norman Ornstein, a resident scholar at the American Enterprise Institute and a contributing editor for The Atlantic.
"This is so beyond disgraceful," he said. "The Presidential Medal Of Freedom has ben revered. Precious. The highest civilian honor, reserved for those who make extraordinary contributions to the country. Trump despoiled it with Limbaugh. Now destroying it as a positive honor and symbol."
@AliVelshi This is so beyond disgraceful. The Presidential Medal Of Freedom has ben revered. Precious. The highest… https://t.co/gbfC4q98da

— Norman Ornstein (@Norman Ornstein) 1609727062
Trump is expected to reward Rep. Jim Jordan (R-OH) with the same honor. The Government Accountability Project also sharply criticized the award to Nunes.
"Rep. Nunes abandoned the bipartisan tradition of whistleblower protection and chilled future whistleblowers from coming forward when they witness wrongdoing," said Irvin McCullough, a national security analyst with the group, referring to the whistleblower who triggered the impeachment investigation of Trump. "This [award] isn't honorable; it's despicable. It's dangerous to award [Nunes'] misconduct."