Endorse This: A Great Day For Michelle Obama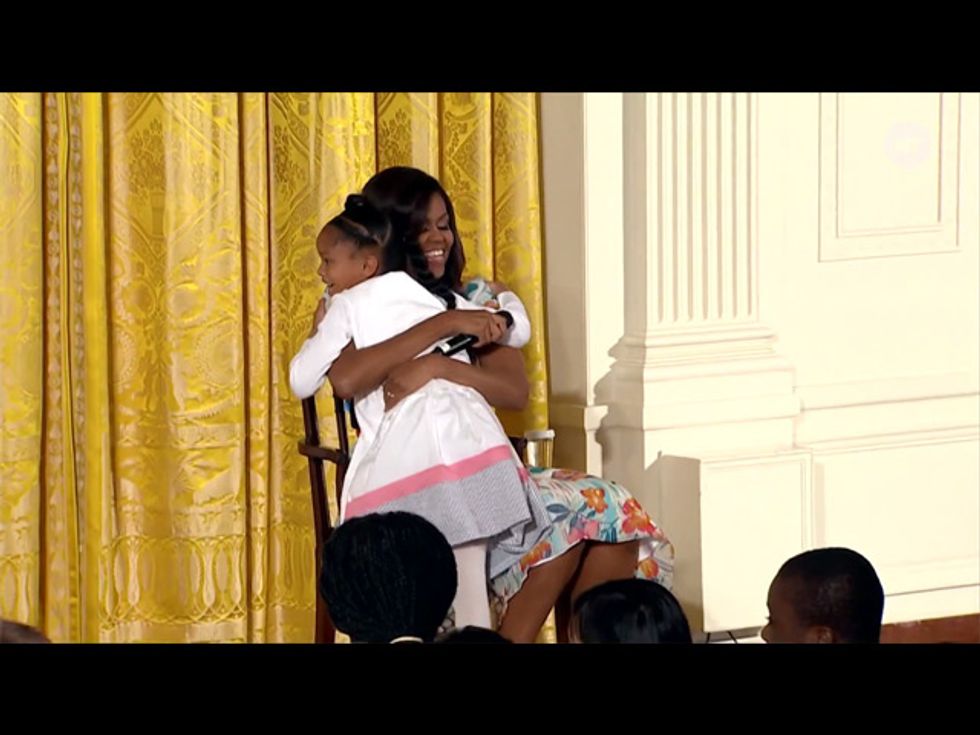 First Lady Michelle Obama made a wonderful new friend while she was speaking with a class of visiting schoolchildren.
Click above to watch Michelle answer a charming little girl's question — and hear the girl's adorable response. Then share this video!
Video via NowThis.
Get More to Endorse Delivered to Your Inbox
[sailthru_widget fields="email,ZipCode" sailthru_list="Endorse This Sign Up"]