Endorse This: Bill Clinton 'Certainly Did' Take Donald Trump's Money!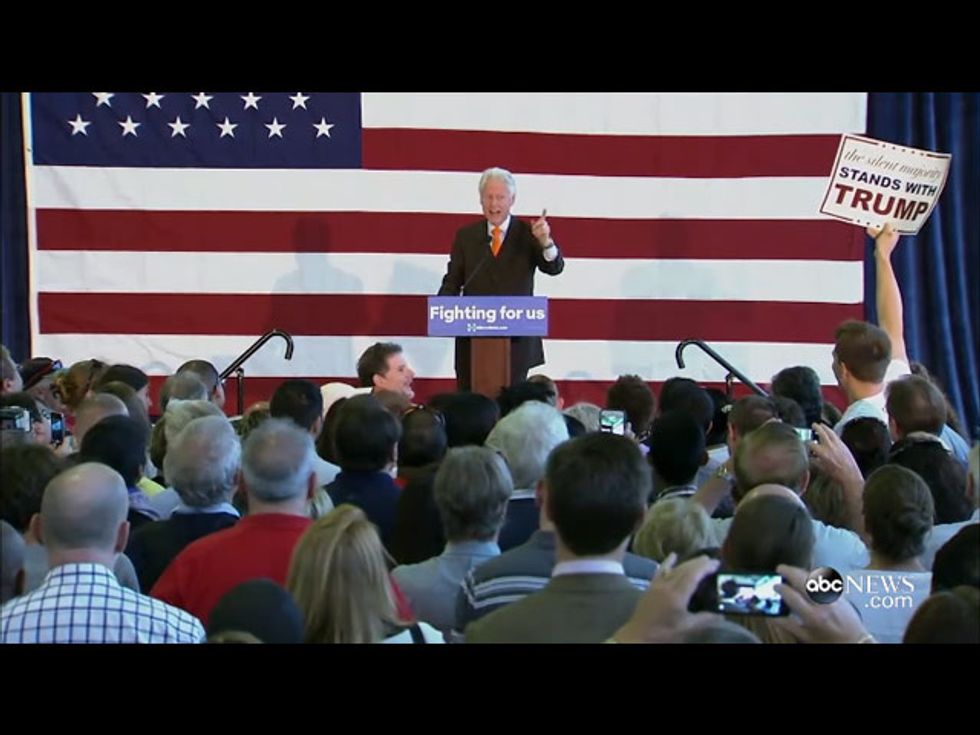 At a campaign stop for Hillary Clinton in Florida on Monday, former President Bill Clinton showed how he deals with any Donald Trump supporter who interrupts his events.
As the crowd booed the sign-waving waving heckler, Bill began: "I want you to hear this, I want you to hear this. By the way, before he became a Republican, or when he was—"
The man shouted out to Bill, "You liked his money — you took his money!"
"I certainly did. I certainly did!" Bill responded in style. "And I took his money for my foundation — where I used it better than he's using it now, I guarantee you!"
The crowd applauded as the former president continued.
"Here's what I want to say to you about this. I remember when he called me to say how terrible the Republicans had been to me and Hillary, and how unfair they were, and what a brilliant job Hillary did as a senator," he said.
"And, by the way, a lot of Republicans thought that, which is why they spent the last three years trying to tear her down — 'cause they know if you nominate her, they're gonna have to eat the words that they said when they weren't running for office."
Video via ABC News.
Get More to Endorse Delivered to Your Inbox