Endorse This: This Republican Talks Sense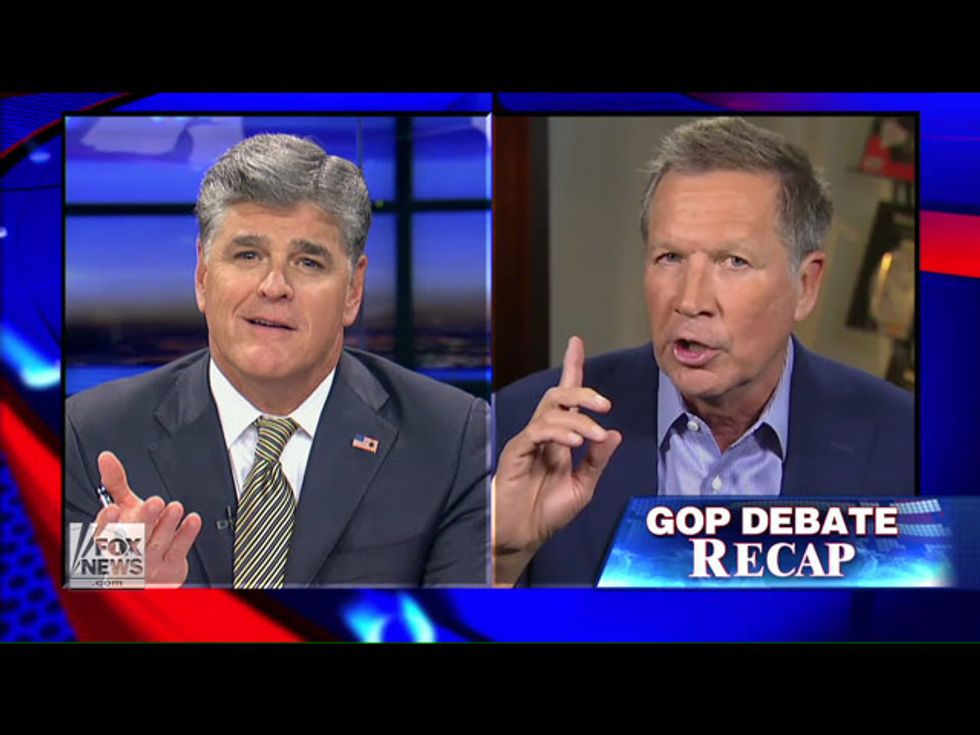 Presidential candidate and Ohio governor John Kasich is emerging as the GOP contender who tells the rest of the party what they don't want to hear: All your plans are nuts.
"Now I can say that I could lower the personal rate down to 10 percent — the numbers won't add up," the disgruntled Republican candidate said during an appearance Thursday night on Fox News.
"Do you just want me to make campaign promises — put a chicken in every pot — or do you want me to come out with something that's gonna be real, that's gonna grow this economy, and that's gonna help our kids?"
Spoiler warning for Kasich: Hannity and the rest all just want the easy campaign promises.
Video viaHannity/Fox News.
Get More to Endorse Delivered to Your Inbox
[sailthru_widget fields="email,ZipCode" sailthru_list="Endorse This Sign Up"]