#EndorseThis: Biden Marks 200,000 Deaths With Speech Blasting Craven Trump
@nationalmemo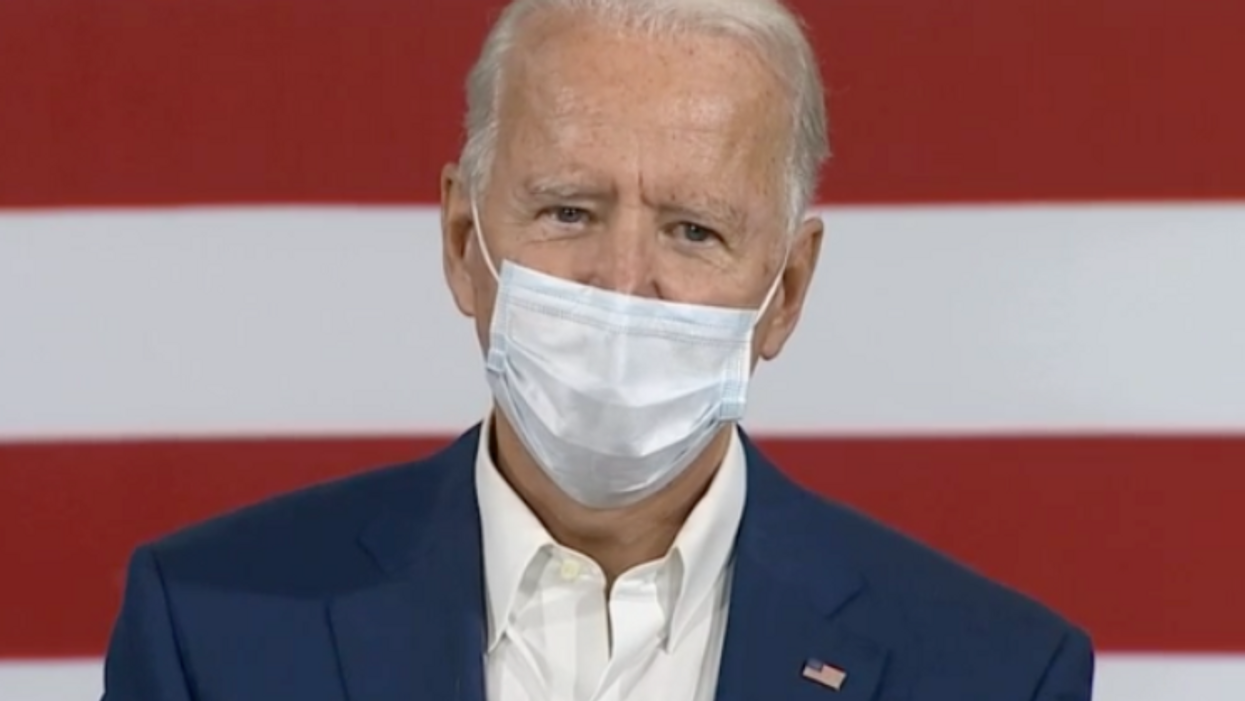 Screenshot
Today in Manitowoc, Wisconsin, Joe Biden spoke about the toll of coronavirus, which has now officially passed 200,000. "What worries me now is we've been living with this pandemic for so long, I worry we're risking becoming numb to the toll that it's taken on us," the Democratic nominee warned. "We can't let that happen."
How did that happen? How did America lose 200,000 people to a horrendous death, with no end in sight? That tragedy can be traced directly to a vacuum of leadership in the White House, as Biden remarked. But he also saw behind that lack of presidential fortitude to its deeper cause: Donald Trump simply never cared how many of us die and he still doesn't. The evidence is in Trump's own behavior at his "superspreader rallies" – where he always protects himself while leaving his own followers to risk illness and worse.
Watch Biden describe the moral emptiness inside this president.
Biden on Trump's superspreader rallies: "The next time he holds one, look closely. Trump keeps his distance from an… https://t.co/269p2fubk9

— Aaron Rupar (@Aaron Rupar) 1600717782.0