#EndorseThis: Newt Gingrich – Yes, Newt Gingrich – Calls BS On Fox & Friends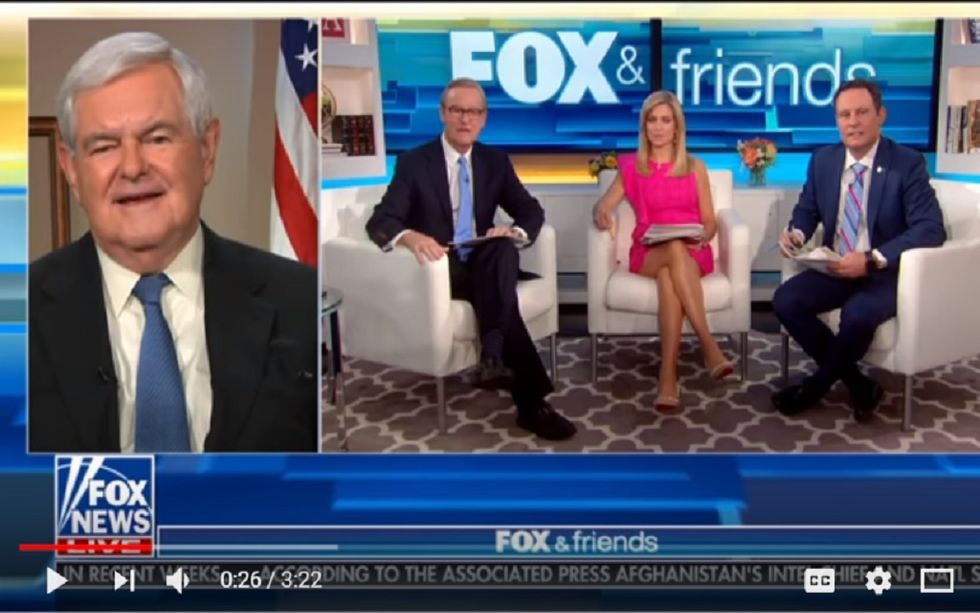 Don't worry folks, your daily dose of #EndorseThis is not turning Republican. Even if it were, we wouldn't give much airtime to Newt Gingrich, former GOP Speaker of the House whose bogus "Contract with America" was voided almost two decades ago.
But credit where credit is due. In today's clip, Gingrich tells President Trump's giddy gang of groveling groupies — also known as Fox & Friends — that the so-called Susan Rice email "scandal" is a nothing-burger.
Newt defends Obama's former National Security Advisor as innocent, if career-oriented. "Someday she's writing a memoir and she just wanted to have (the document)," he tells a stunned trio of Trumpers. "It's happened to me."
Click to hear the Fox hosts squirm and stutter in response. You can almost see their tinfoil hats crinkle and fall off…if only for a moment.