#EndorseThis: Parkland Survivor Brushes Back Chris Wallace On Gun Control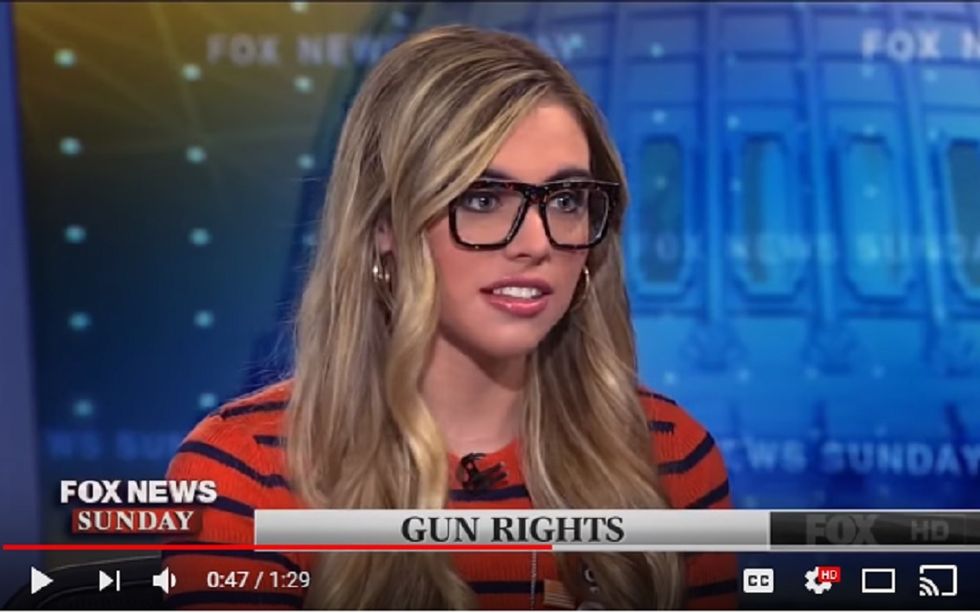 The true heroes of last weekend's March For Our Lives, teenager Delaney Tarr and other Parkland shooting survivors have been extremely fair. They are not just bashing the White House or the Florida governor's office. If a politician from any party is tied to the NRA, he or she is getting outed.
But in a new interview from Fox News Sunday, Tarr could not avoid calling out the hypocrisy of President Trump on guns and the NRA. After the Parkland tragedy, Trump had called a bi-partisan meeting and waxed liberal on the subject of gun control, declaring that reform was on the way. (It wasn't.)
In this clip, Chris Wallace tries to harangue the students by mentioning 45's gun-control initiatives, many of which have been walked back already. In response, Delaney tar-and-feathers the POTUS by describing Trump's empty rhetoric as exactly what it is.
Click for the money quote at 1:00, after fellow survivor Cameron Kasky calls out a different soiree the President had prior to scrapping his push for gun reform…a meeting with you-know-who.