#EndorseThis: Right-Wing Realist Ranks Trump Atop List Of All-Time Stupid Criminals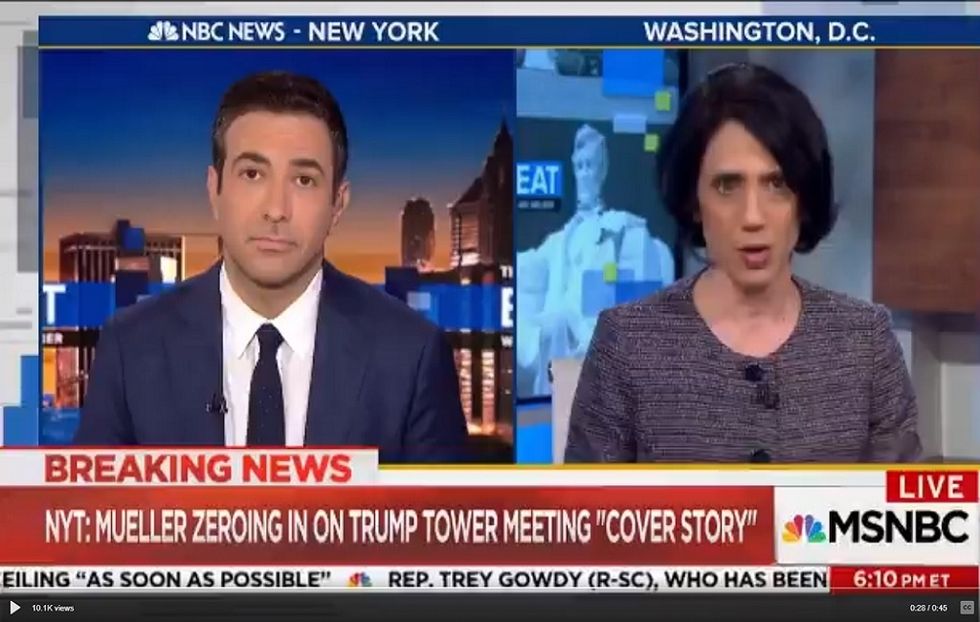 We aren't used to hearing conservative pundits say wise things about President Trump. And given the joyless, paranoid rantings of men like Sean Hannity and Alex Jones, America's right wing isn't exactly a wellspring of laugh-out-loud humor.
Enter Jennifer Rubin. In this clip courtesy of MSNBC's The Beat with Ari Melber, the neoconservative WaPo columnist spells out how Donald Trump has publicly incriminated himself in Robert Mueller's obstruction-of-justice investigation. From asking several high-ranking officials for "loyalty," to helping Don Jr. pen a shady denial of colluding with Russian lawyer Natalia Veselnitskaya against Hillary Clinton, the POTUS (and his big mouth) is a gift that keeps giving to the Special Counsel.
And where does that leave Trump? Rubin has an idea for a new Most Wanted list, ranking crooks who can't spell "dog" if you spot them the D and the O. Click and be amazed. Conservatives can be funny…and occasionally even right.
One day Trump will be on the "world's dumbest criminal" list – Conservative blogger @JRubinBlogger pic.twitter.com/KuKOk1U5pN

— TheBeat w/Ari Melber (@TheBeatWithAri) February 1, 2018