#EndorseThis: Sacha Baits O.J. Simpson Into Joking About Nicole Brown Murder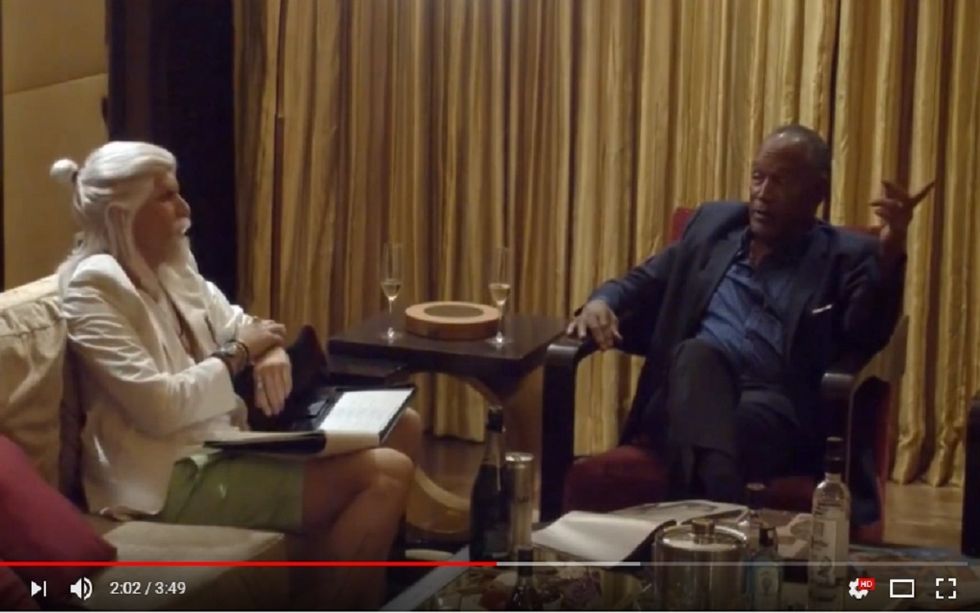 Another Monday, another Sacha Baron Cohen moment from Who is America. Why, is #EndorseThis losing its trademark randomness in choosing political subject matter?
No, not quite. In fact, today's clip has little to do with politics. It does have a lot to say about toxic masculinity, though…and a real-life celebrity murder that no one in America can forget.
Cohen interviews none other than famously-accused Nicole Brown murderer O.J. Simpson, pairing O.J. with yet another fictional character. This fellow is named "Gio Monaldo" and bears more than a passing resemblance to Kill Bill character Pai Mei. Just like the old martial-arts master, Monaldo has contempt for women, and jokes about killing his girlfriend while O.J. laughs along. The interviewer and interviewee have "something in common," he tells Simpson.
Does O.J. take the bait? At the very least, he uses a rather Trumpian double-negative when the subject of Nicole Brown finally swims to the surface.
Don't click nothing.