#EndorseThis: Stephen Colbert Thinks He Knows Who The Stormy Daniels Sketch Incriminates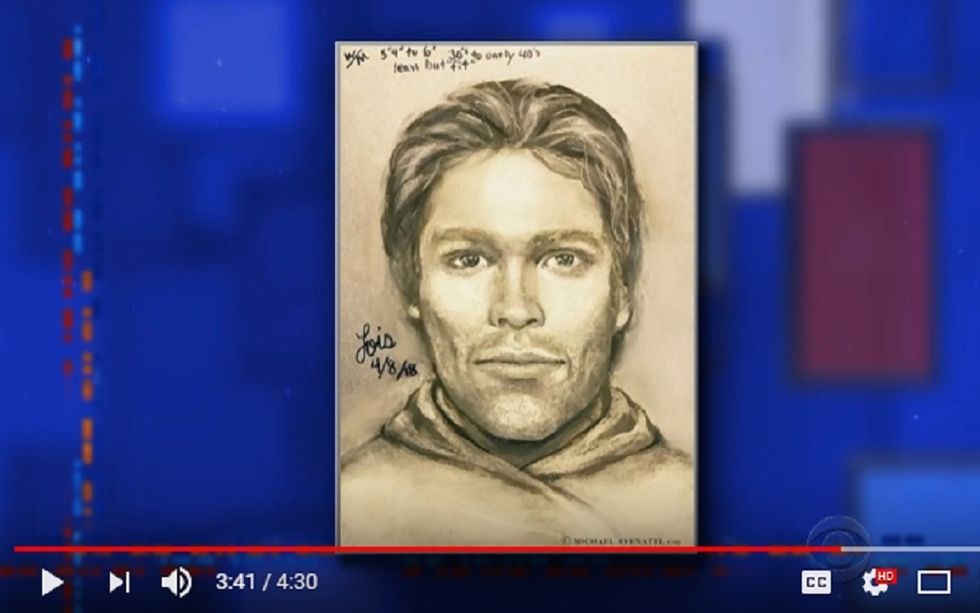 Millions of viewers tuned in on Tuesday night to see Stephen Colbert's hot-button interview with former FBI director James Comey. It wasn't the only highlight of the evening, however. The opening monologue was not to be missed.
Colbert begins by drilling Michael Cohen, President Trump's lawyer who is now under investigation by the Department of Justice. Cohen has vainly told reporters that courtroom sketches don't do justice to his "much better-looking" face, which true or not (we're gonna go with not true) is the very least of the attorney's problems.
The subject soon changes to Stormy Daniels' sketch of the man who allegedly threatened her and her child in a Trump parking lot. Colbert floats many theories on who it might be. Could it be Willem Dafoe? Jon Bon Jovi? Or how about NFL quarterback Tom Brady, a Trump fanboy who was once caught with a MAGA hat in his locker? Backbone thinks he knows who the sketch really incriminates, though…someone already well-known for another pencil-and-ink depiction.
Click play for the final "a-ha." Literally.