Endorsing Biden, Obama Warns Of GOP's 'Major Propaganda Network'
@alexvhenderson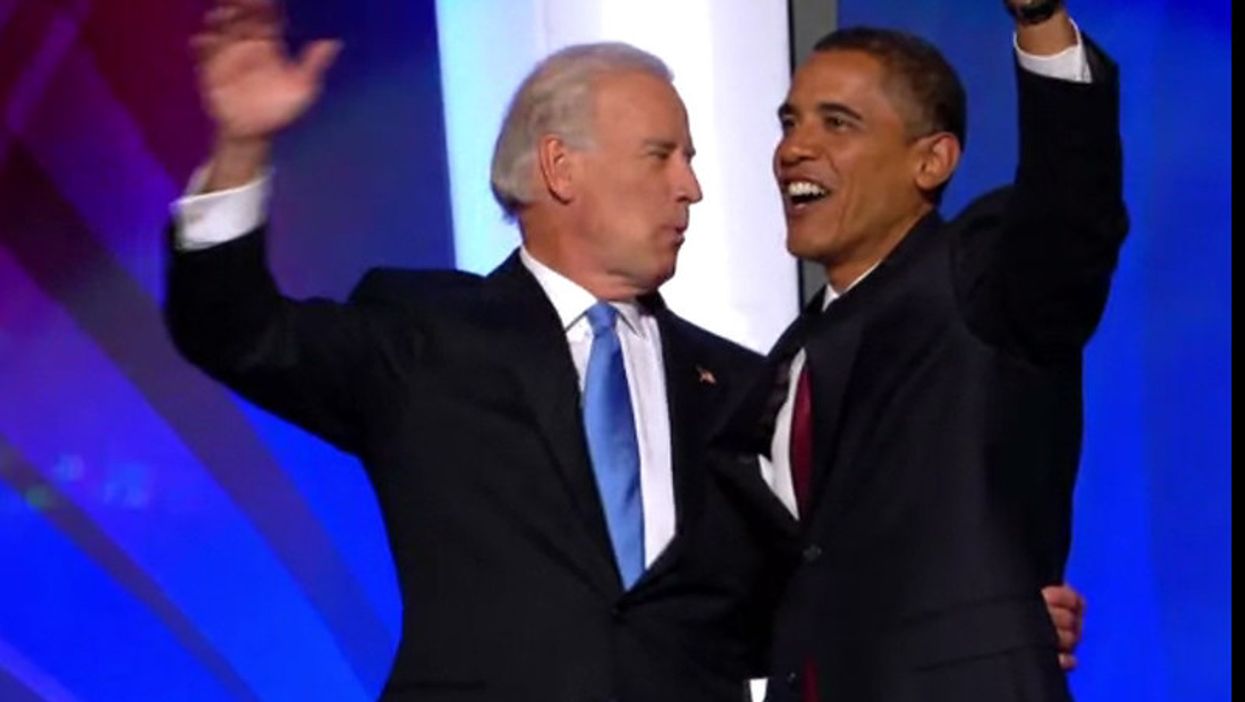 Reprinted with permission from Alternet
Barack Obama has generally kept a low profile during the 2020 Democratic presidential primary, but the former U.S. president broke his silence on Tuesday, April 14 and officially gave former Vice President, Joe Biden his endorsement.
Obama tweeted, "I'm proud to endorse my friend @JoeBiden for President of the United States. Let's go."
---
Obama's endorsement comes only one day after Sen. Bernie Sanders officially endorsed Biden. Until last week, Biden and Sanders were the only two remaining candidates in the primary. But when Sanders dropped out — declaring that he believed Biden's lead in the number of pledged delegates to be insurmountable — Biden's nomination became inevitable.
With his endorsement of Biden, Obama tweeted a 12-minute video discussing his former vice president and the coronavirus pandemic. In the video, Obama praised the American people for showing strength and courage during the pandemic and went on to explain why he believes a Biden presidency would be exactly the type of leadership the U.S. needs during a difficult time.
"I believe that Joe has all the qualities we need in a president right now," Obama declares in the video. And he goes on to say, "Joe was there as we rebuilt from the Great Recession."
Obama also addresses Biden's ability to handle a major health crisis, noting, "Joe gets stuff done. Joe helped me manage H1N1 and prevent the Ebola epidemic from becoming the type of pandemic we're seeing now…. Joe has the character to guide us through one of our darkest times and heal us through a long recovery."
Obama also reached out to Sanders supporters in the video, asserting, "Bernie is an American original, a man who has devoted his life to giving voice to working people's hopes, dreams and frustrations. He and I haven't always agreed on everything, but we've always shared a conviction that we have to make America a fairer, more just, more equitable society."
The former president slammed Republicans for trying to trying to overturn the Affordable Care Act of 2010, a.k.a. Obamacare during "this public health crisis." But he also stressed that Republicans are not easy to defeat, as they have a major "propaganda network" at their disposal.
"Pandemics have a way of cutting through a lot of noise and spin to remind us of what is real and what is important," Obama stresses in the video. "This crisis has reminded us that government matters. It's reminded us that good government matters — that facts and science matter."