Yes, Fox News Lost The 2022 Midterms -- But By How Much?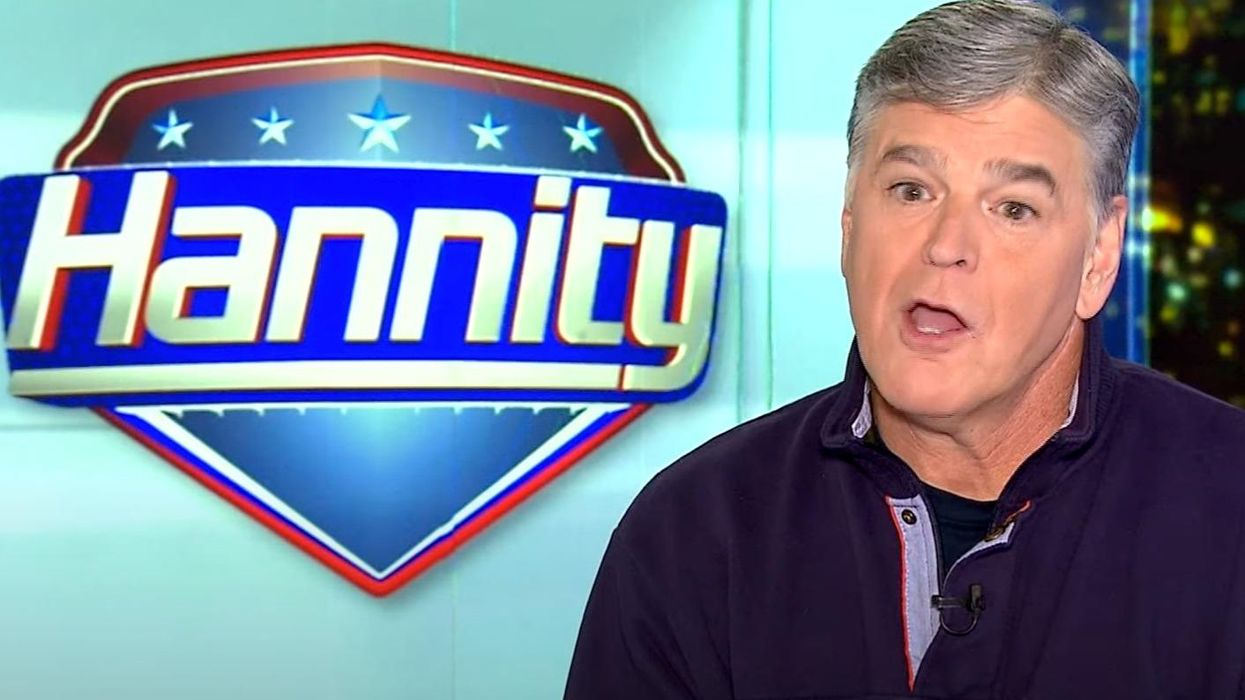 Fox News did everything in its power to help Republicans triumph in the midterm elections. But the "red tsunami" that the network hoped to create didn't materialize, with Democrats pulling out unexpected victories in races across the country.
Fox's coterie of disciplined propagandists helped select the GOP's candidates, develop their messaging, tear down their opponents, and turn out the party's vote. The network's campaign benefited from a political environment in which the president's party had suffered major losses in the previous four midterm elections, as well as from high inflation. In the lead-up to the election, its commentators predicted Democrats would face what star host Tucker Carlson described as a "humiliating repudiation."
Fox failed, and its partisans know it. Despite their best efforts, the Democrats pulled off the best midterms performance in 20 years (albeit one that could still result in them losing control in both houses of Congress). As results rolled in on Tuesday night and Wednesday morning, the recriminations came with them.
\u201cFox News' Marc Thiessen: The midterm results are \u201ca searing indictment of the Republican Party ... The Republican Party needs to do a really deep introspection look in the mirror right now because this is an absolute disaster."\u201d

— The Recount (@The Recount) 1667976255
\u201c\u201cIs the Republican brand broken in some level where they\u2019re still not trusted that they can govern..\u201d\u201d

— Acyn (@Acyn) 1667990794
Republican politicians aren't the only ones who need to look in the mirror. Fox's pundits should do the same, as they bear substantial responsibility for the party's failures. They had predicted that the stories they focused on — particularly the "crime crisis" and the "border crisis" — would help the GOP to victory. But the election unfolded differently from how they expected.
No Democratic candidate faced the Fox noise machine more than John Fetterman, the party's nominee for U.S. Senate from Pennsylvania. Fox smeared the candidate, who suffered a stroke in May, as a "walking vegetable" and an "incompetent husk" and distorted his record on criminal justice reform. Dr. Mehmet Oz won the GOP nomination in the state with help from Fox prime-time host Sean Hannity and the network showered him with airtime in the closing weeks of the general election. The race was expected to be close, but Carlson assured his viewers that only fraud could explain a Fetterman win, and he and his allies baselessly suggested that if the counting went on past election night, it would point to a rigged result.
Fetterman was projected the winner on election night, and Oz called him to concede on Wednesday morning.
Oz isn't the only Fox-selected Senate nominee to fare poorly. Carlson-supported Blake Masters appears to have fallen short in his bid against Democratic Sen. Mark Kelly in Arizona. Hannity-backed Herschel Walker narrowly trails Democratic Sen. Raphael Warnock in Georgia, where the incumbent GOP governor won decisively (the race is headed for a runoff in December). J.D. Vance, whose Ohio campaign Carlson had endorsed, prevailed in his race -- but by a much smaller margin than the state's Republican governor, who was reelected in a landslide. Even if Republicans ultimately prevail in Arizona and Georgia, it's clear that Fox's biggest stars did a wretched job of choosing strong campaigners from among the party's candidates.
Other extreme GOP election deniers Fox tried to sanitize, like New Hampshire Senate nominee Don Bolduc and gubernatorial nominees Doug Mastriano in Pennsylvania and Tudor Dixon in Michigan, were defeated, and Arizona's Kari Lake, a network favorite, currently trails in her race for governor.
Fox hosts had sneered at the Democrats' focus on abortion and the threat to democracy posed by Republican extremists. But on election night, voters supported abortion rights in all five states where measures were on the ballot, while Democrats won several races that were seen as key for preserving reproductive freedom. And several Republican election deniers seeking posts that would allow them to oversee elections came up short.
The silver lining for Fox came in Florida, where Gov. Ron DeSantis won reelection in a landslide. DeSantis first won the GOP nomination in 2018 with the support of Hannity, fellow Fox host Mark Levin, and a ton of Fox airtime, and since then his canny use of the network's platform and eagerness to participate in the network's culture wars have helped to make him a presidential contender. The network's propagandists will likely turn to propping up a potential DeSantis run, perhaps triggering a Fox civil war if both he and Donald Trump ultimately seek the presidency.
Perhaps GOP leaders will learn their lesson about letting their talking heads have so much control over their operations. But it may be too late for them to change course – at this point, Fox is the Republican Party, with more influence than any other power center except, perhaps, Trump.
Reprinted with permission from Media Matters.