Fox Poll: Most Americans Say Trump Wrongly Took Government Documents
@next2godwin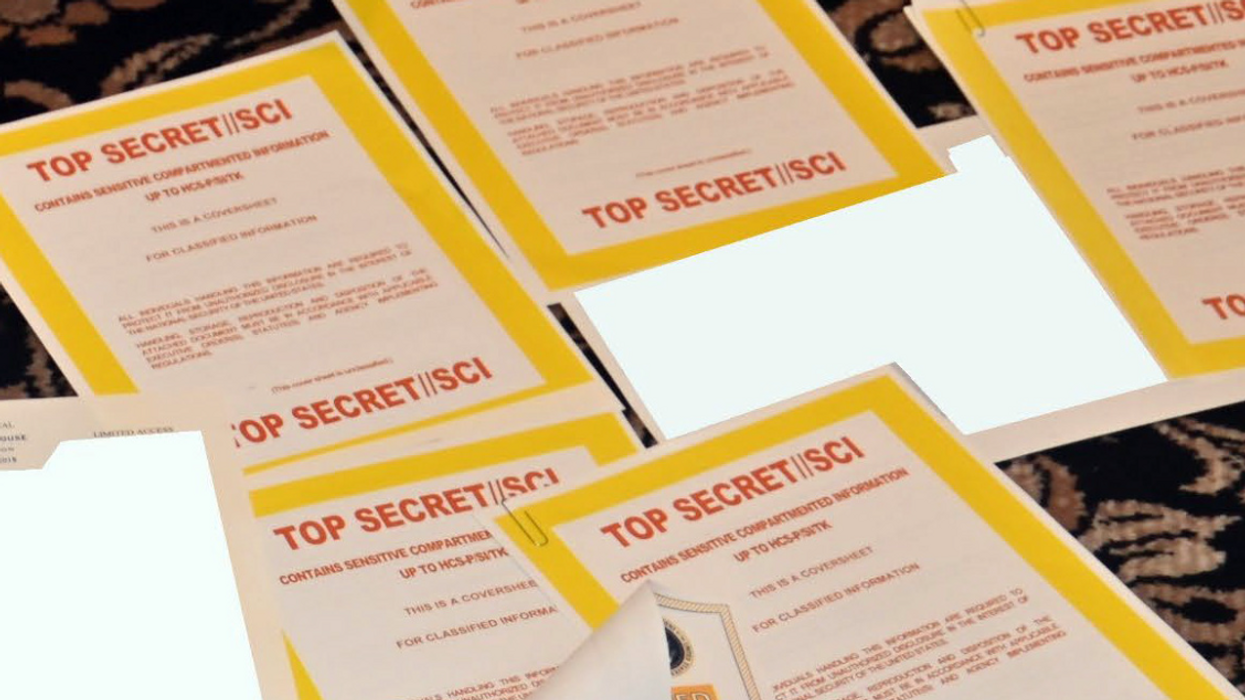 Image by US Justice Department
Fox News has spent weeks downplaying former President Trump's pillaging of classified documents, accusing the Justice Department of "working in tandem" with media outlets to attack the ex-president, and parroting his social media drivel that's endangered the lives of law enforcement.
Yet a new poll conducted by the right-wing network showed the great majority of Americans believe Trump was in the wrong and the FBI's actions were justified in the classified documents case.
The Fox News survey found that 65 percent of Americans believe it was "inappropriate" for Trump to remove more than 11,000 government documents, some of which have classified markings, from the government's custody on his way out of the White House.
Only 26 percent of the respondents said they believe Trump was justified in taking out those documents, a 39-point margin off the two-thirds majority that thought Trump's actions inappropriate.
Even among staunch Trump voters, Fox News reported, only an eight-point margin separated those who approved of Trump's actions (48 percent) from those who disapproved (36 percent).
The survey also found that 56 percent of voters thought the FBI acted aptly in its execution of a court-approved search warrant of Trump's Mar-a-Lago home last August, as opposed to the 39 percent who believed its actions inappropriate.
7 in 10 voters surveyed said they still had confidence in the FBI, 30 percent of whom affirmed that their confidence in the bureau amounted to a "great deal," while 41 percent said they had "some" confidence in the agency.
Fewer voters lacked confidence in the bureau now than in 2019, during the Trump administration, the poll also found: 13 percent of voters said they don't have confidence in the agency, down from the 28 percent who said they didn't in 2019.
The polling comes at a time when the former president and the Justice Department duel in court over the right and wrong of the politically-charged documents case, with Trump drawing rebuke from the department and the FBI for a social media campaign to paint the case a political witch hunt.
On Thursday, U.S. District Court Judge Aileen Cannon, a Trump appointee, rejected the Justice Department's request to regain access to the classified documents seized from Trump's clubs to resume its crucial inquiry into Trump's mishandling of secret government documents.
Cannon dismissed the department's complaints that the documents it sought to review are so sensitive and highly classified that any leaks could severely impair national security and instead appointed a special master chosen by Trump.
"The Court does not find it appropriate to accept the Government's conclusions on these important and disputed issues without further review by a neutral third party in an expedited and orderly fashion," Cannon wrote in her 10-page ruling.
The judge shrugged off criticism that her ruling heavily favored Trump and maintained her stance that an independent arbiter's review was necessary "to ensure at least the appearance of fairness and integrity under unprecedented circumstances."