Answering Her 'Gazpacho' Critics, Margie Makes Matters Worse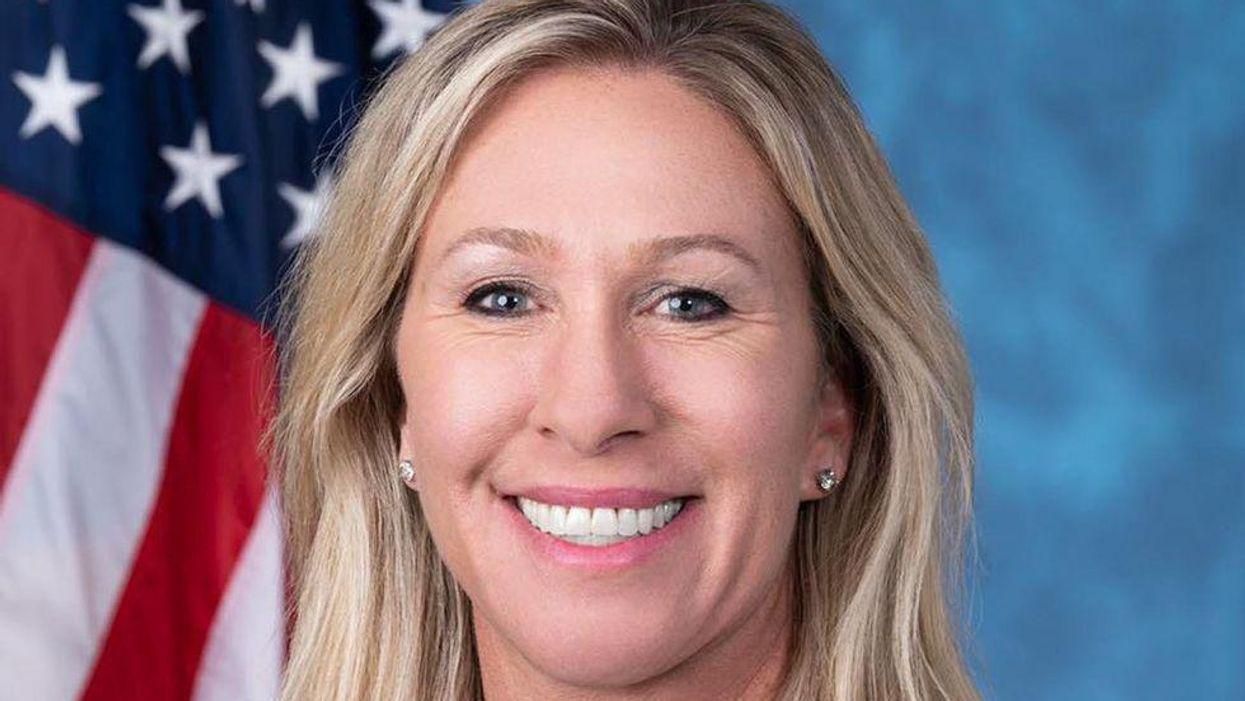 When Rep. Marjorie Taylor Greene (R-GA) decided to address the controversy behind her embarrassing "Gazpacho Police" blunder, she probably didn't count on her rebuttal leading to more mockery and criticism. But it did.
On Friday, February 11, the conspiracy-driven Georgia lawmaker took to her Congressional Twitter account as she attempted to pivot on her initial error. Days ago, Greene attempted to level an attack against President Joe Biden but confused Adolph Hitler's secret law enforcement agency, known as the Gestapo, for Gazpacho, a chilled soup.
"Some of us slip up a word every now and then, but Joe Biden doesn't even know the words coming out of his mouth practically all the time," she tweeted on Friday. "The good news is that the people know the difference."
Greene ended the bizarre tweet with a reference to one of former President Donald Trump's biggest blunders on Twitter. "So in the famous words of someone I hold dear.. Covfefe!"
The extremist lawmaker's latest remarks were in agreement with Donald Trump Jr.'s tweet attempting to push back against the media for its criticism of Greene. He tweeted, "All those people & media sources trying to dunk on Marjorie Taylor Greene for 48 hours straight over a word slip-up should really go watch Joe Biden speak pretty much anywhere. I look forward to their commentary. [Rep. Marjorie Taylor Greene]"
However, the tweet only made things worse as Twitter users were not convinced Greene just slipped up with the embarrassing tweet.