New Ad Exposes Greene As Putin's 'Moscow Margie' (VIDEO)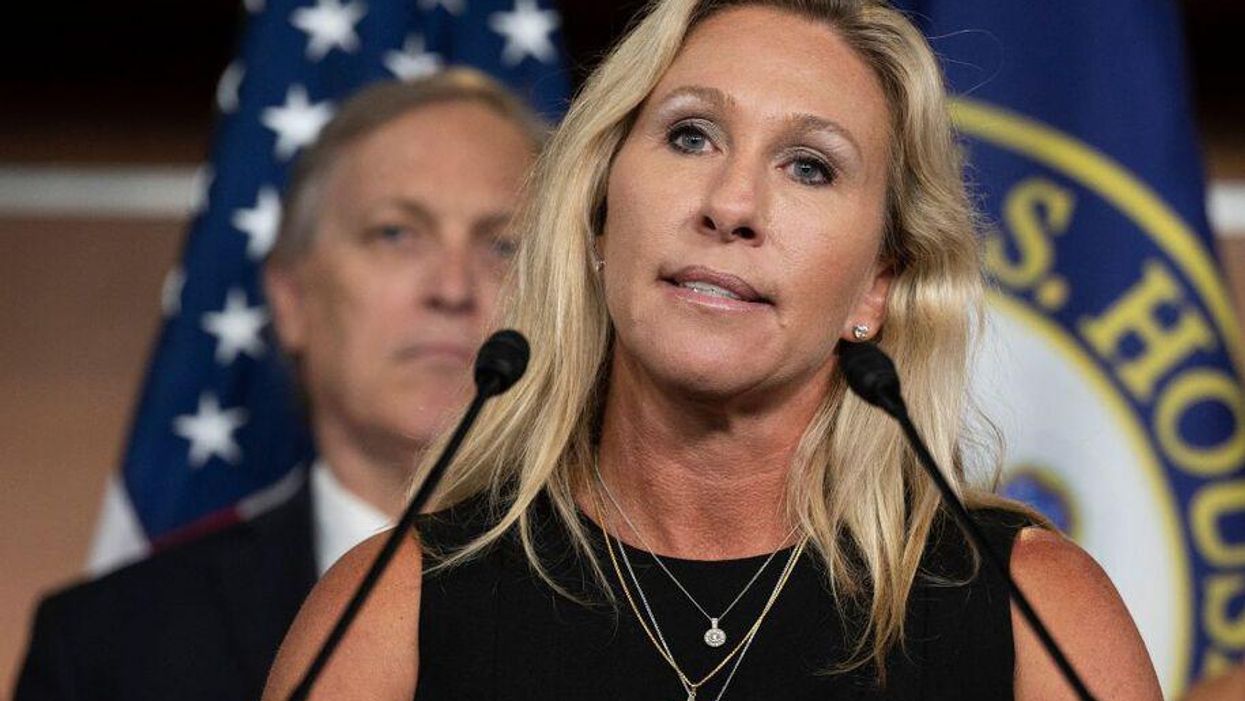 Rep. Marjorie Taylor Greene (R-GA) is at the center of controversy yet again for her recent remarks inadvertently exposing the truth about the Republican Party. A new political ad released by the political action committee Meidas Touch highlights the Republican lawmaker's controversial remarks.
According to HuffPost, the clip of Greene's remarks featured footage of her echoing conspiracy-driven talking points laid out by Kremlin officials who have publicly discussed the Russian military's invasion of Ukraine.
The clip also highlighted grotesque remarks from Rep. Madison Cawthorn (R-N.C.) who could be heard describing Ukrainian President Volodymyr Zelenskyy as a "thug" as former President Donald Trump praised Russian President Vladimir Putin's attack on Ukraine; disturbing behavior and leadership the former president has described as "genius."
At another point, the clip also featured a portion of a recent interview Greene conducted where she insisted that Ukraine was to blame for the Russian invasion. "You see Ukraine just kept poking the bear, poking the bear, which is Russia, and Russia invaded," Greene said, adding, "And the hard truth is ... there is no win for Ukraine here. Russia is being very successful in their invasion."
The video clip, which was released on Tuesday, March 22, quickly began circulating on Twitter and garnered more than 325,000 views in less than 12 hours. Despite Greene's arguments, HuffPost pointed to the assessments from independent reports on the tension between Russia and Ukraine. Based on those reports, it appears "Russia misjudged the strength of Ukrainian resistance and is incurring higher casualties than expected."

The latest clip follows multiple incidents where Greene has been criticized for backing conspiracies and making baseless claims about a number of key issues. From the COVID-19 pandemic, to vaccines and the presidential election, Greene has often made remarks that have led to extensive fact-checks and opposition on social media.
Reprinted with permission from Alternet