'I Witnessed A Murder': Weeping Man Describes Floyd's Death At Chauvin Trial
@alexvhenderson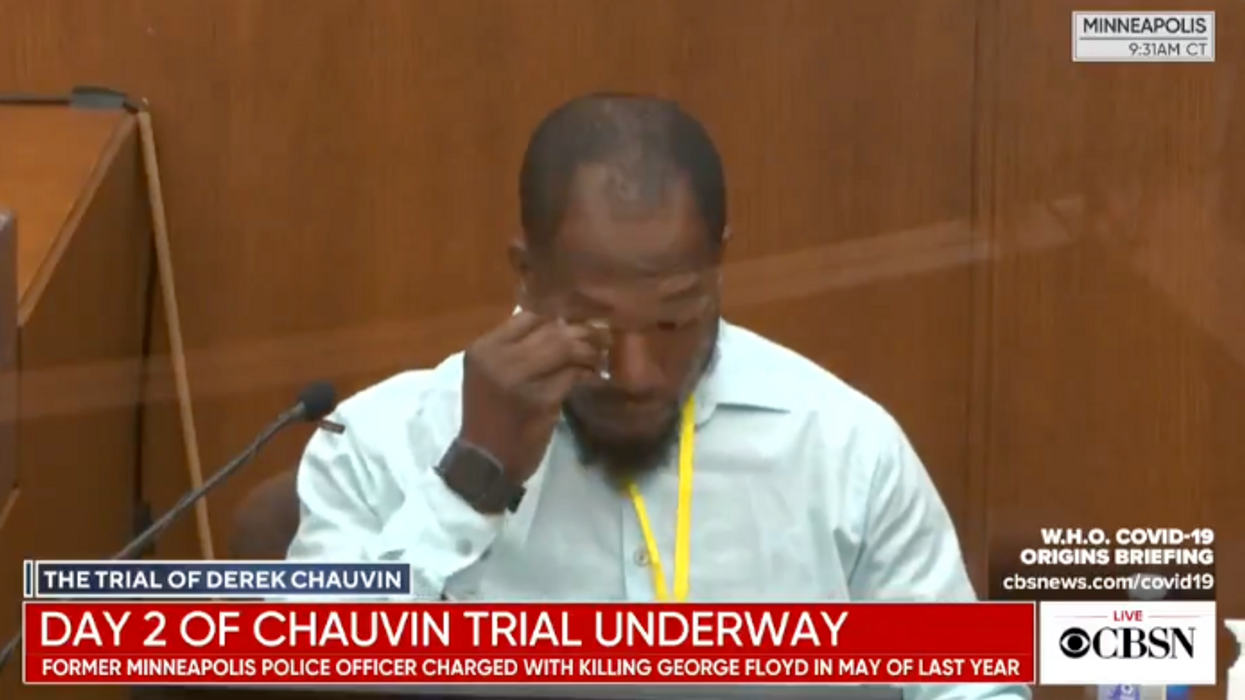 Screenshot from Alternet
Reprinted with permission from Alternet

The trial of Derek Chauvin, the former Minneapolis police officer facing criminal charges in connection with George Floyd's death on May 25, 2020, is now underway. And one of the witnesses, Donald Williams, testified that he believed he was witnessing "a murder" that day.

The witness, who is Black, laid out, in graphic and disturbing detail, what he saw in Minneapolis when Floyd was being arrested by Chauvin and other police officers.
"You could see that he was going through tremendous pain, and you could see it in his face from the grunting," Williams testified. "You could see his eyes slowly rolling back in his head and him having his mouth open, wide open. He would slowly drool and slob and dryness on his mouth. You could see that he was trying to gasp for air, you know, trying to be able to breathe as he's down there — and trying to move his face side to side so he can, you know, I believe — I'm assuming, gasp for more air there."
Williams testified that as he was witnessing the events of May 25, 2020, he "was totally scared for my safety and people around me." And he testified, matter-of-factly, "I believe I witnessed a murder."
Williams recalled, "Ifelt the need to call the police on the police." And when he was asked if police were present during Floyd's arrest and why he didn't talk to them, he responded, "I believe that they didn't — I just — we just didn't have no connection. You know, I spoke to them, but not on a connection of a human being relationship."
Donald Williams II wipes a tear on the witness stand as the 911 call where he reported the killing of George Floyd… https://t.co/U0TLTEykXK

— CBS News (@CBS News) 1617116457
During Williams' testimony, a recording of his call to 911 the day of Floyd's death was played in the courtroom. And Williams, during the recording, can be heard saying of Chauvin, "He just pretty much killed this guy that wasn't resisting arrest…. The man stopped breathing. He wasn't resisting arrest or nothing. He was already in handcuffs."

Watch the videos below:
Chauvin 2www.youtube.com
Chauvin trialwww.youtube.com