'Tacit Endorsement': McCarthy And House Republicans Stop Santos Expulsion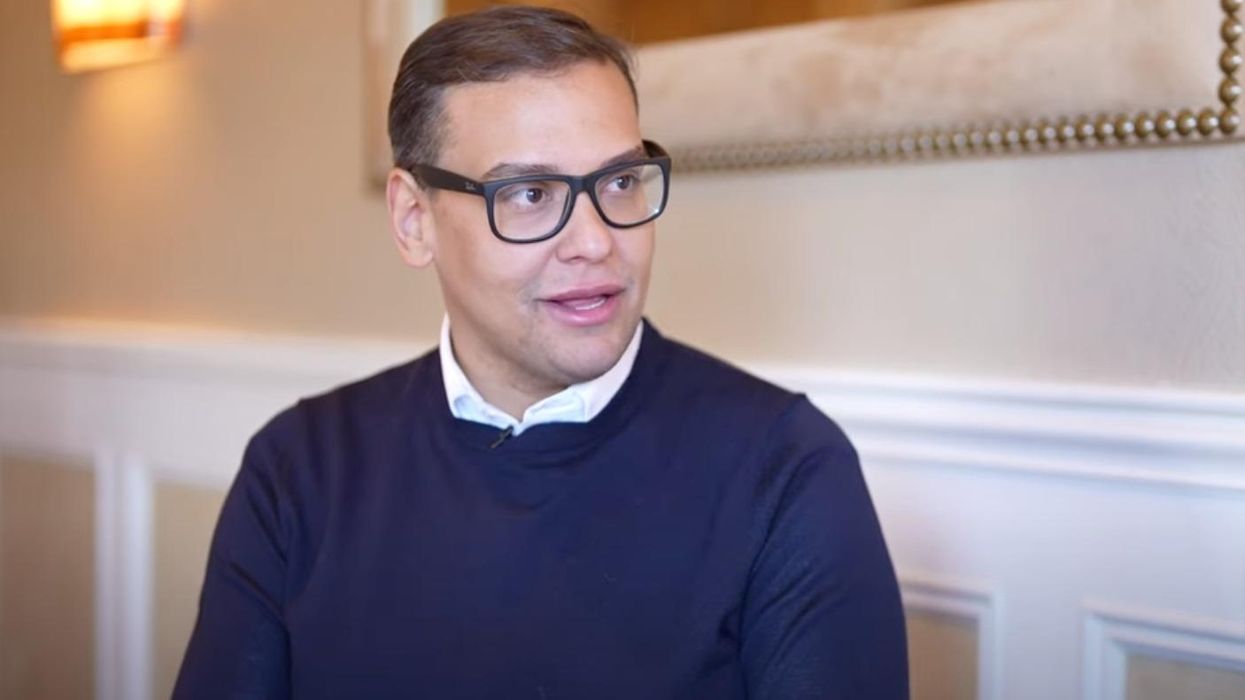 House Republicans on Wednesday blocked a resolution filed by Democrats to expel U.S. Rep. George Santos (R-NY), recently criminally indicted on 13 federal felony charges. Instead, following Speaker of the House Kevin McCarthy's continued support for the serial liar and admitted thief who is believed to be the target of additional investigations, Republicans unanimously voted to send the resolution to the House this Committee, where is is widely expected to sit with no further action taken.
That move to block and send the resolution to committee was per McCarthy's recommendation. Santos is already facing an alleged Ethics Committee investigation that was announced March 2.
The final vote was 221-204. Several Democrats who sit on the Ethics Committee voted present, and their votes would not have changed the outcome.
\u201c221 Republicans vote to send resolution to expel George Santos to the Ethics Committee.\u201d

— Acyn (@Acyn) 1684359521
One week ago Wednesday, Santos surrendered to authorities and was charged with "seven counts of wire fraud, three counts of money laundering, one count of theft of public funds, and two counts of making materially false statements to the House of Representatives," The New York Times reported.
The move to send the resolution to the Ethics Committee, which McCarthy publicly announced was his preference, is believed by House insiders to mean it will sit there and no further action will be taken. Not expelling Santos, while many Democratic voters see as a stain on the Republican Party, is effectively seen as the cost of maintaining a minuscule majority by GOP voters.
House insider Aaron Fritschner, deputy chief of staff to U.S. Rep. Don Beyer (D-VA), explained the vote as a "Republican motion to protect George Santos from expulsion from the House for financial crimes," noting it "passe[d] as all Republicans stand in solidarity with George Santos and vote to block the expulsion resolution."
Fritschner posted a photo of Santos celebrating the holidays last year with House GOP Rep. Anthony D'Esposito, who filed the motion to block Democrats' resolution.
\u201cThe motion to block the resolution expelling George Santos was offered by his fellow New York Republican Anthony D'Esposito, pictured below with Santos in December\u201d

— Aaron Fritschner (@Aaron Fritschner) 1684359571
The New York Times on Wednesday noted by voting to send the resolution to committee, Republicans' "actions also may be construed as a tacit endorsement of Mr. Santos's remaining in Congress as he faces ethical and legal inquiries."
Reprinted with permission from Alternet.