#EndorseThis: Is Herschel Walker YOUR Dad? Kimmel Wants To Know
@nationalmemo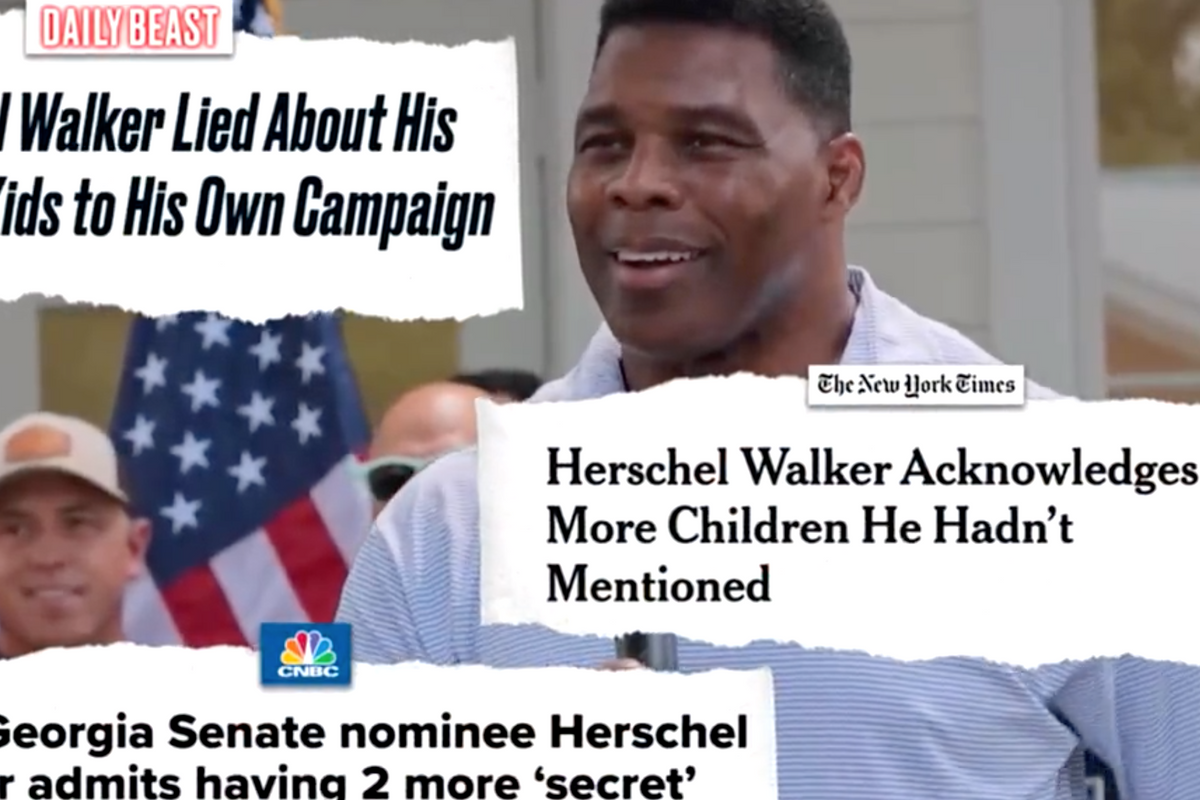 We'll probably never know how many of Herschel Walker's potential offspring were aborted -- with his urging and financial assistance -- but it's at least theoretically possible to find out how many unacknowledged children the Georgia Republican Senate nominee has sired.
Or at least Jimmy Kimmel has an idea: If everybody would take a "34 and Me" swab test, we could begin to estimate how many kids can call the demented former football player "Dad." So his producers created an ad, and it's pretty damn funny.
Just click and chortle.