Cable News Mocks GOP 'Fecal Festival' As House Adjourns With No Speaker
@next2godwin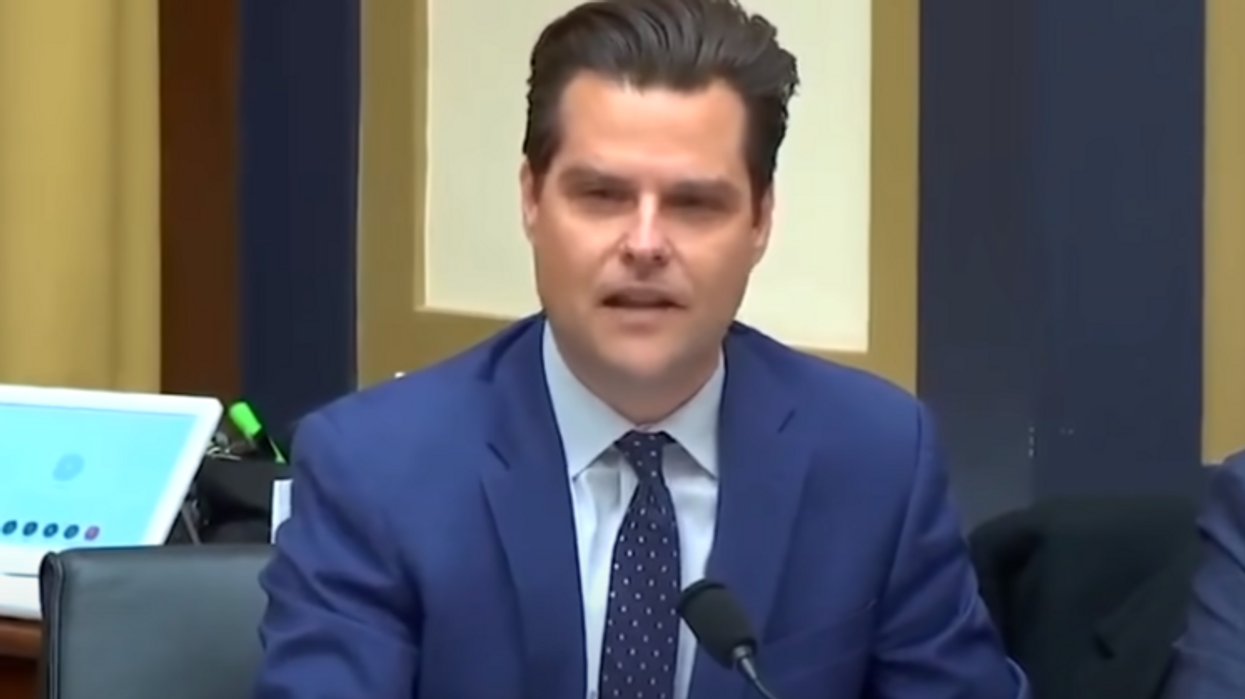 Cable news anchors and commentators across the political divide ripped into Rep. Kevin McCarthy (R-CA) late Tuesday after the House Republican leader -- who had made multiple concessions to GOP extremists and prematurely moved into the Speaker's office -- was not elected speaker because of dissension in his caucus.
According to The Daily Beast, McCarthy and the House GOP were lambasted by anchors from dueling cable news channels CNN and Fox News for devolving into a chaotic and unsightly debacle on the first day of their new and very narrow majority rule.
Fox News' Sean Hannity weighed in on the bedlam Tuesday night, admitting on his show that "House Republicans are on the verge of becoming a total clown show" -- but somehow insisted the situation isn't dire.
Indeed, the hashtags #McCarthy and #GOPClownshow trended for hours on Tuesday as the House Republican conference bickered amongst themselves with unhinged rants, squandering what was once a prime opportunity to dispel voters' concerns about their ineptitude.

As McCarthy smirked during failed vote after failed vote to secure the House's top position, enduring the sort of humiliation not seen on the House floor in a century, Fox News anchor John Roberts said, "This is, I don't want to say, an unmitigated disaster for Kevin McCarthy, but it's close."
Tucker Carlson, Fox News' resident Russia propagandist and MAGA star, filleted McCarthy, saying "twenty of his colleagues have public disavowed him, loudly and again and again" for delivering only "airy promises, which he specializes in."
Karl Rove, a political contributor on Fox News, called the Republican display an "utter, unmitigated disaster."

"Chaos tends to bring about chaos until it no longer brings about chaos. We're a long way from the point at which chaos stops bringing around more chaos," Rove said.
While members of the hard-right GOP held out for servile Trump ally Rep. Jim Jordan (R-OH) as speaker in the second round of voting Tuesday, CNN political reporter Nia-Malika Henderson suggested that the ultra-conservatives seemed more intent on humiliating McCarthy than anything else.
"I mean, their goal seems to be wanting to humiliate Kevin McCarthy and run him out of town," Henderson said.
"Mission accomplished," agreed David Axelrod, CNN political commentator and former Obama adviser.
"It seems like McCarthy's willingness to be humiliated knows no bounds," added CNN anchor Anderson Cooper.
While Tuesday's voting was ongoing, CNN political commentator Jonah Goldberg offered a unique take on the fiasco many had succinctly described as a "shit show."
"We've heard this phrase which defies standards and practices of an 's-show' — let's call it a 'fecal festival,'" Goldberg said. "It is symbolic of the mess of the GOP."
In further embarrassment for McCarthy late Tuesday, a prominent member of the "Never Kevin Five," Rep. Matt Gaetz (R-FL), wrote a note to the Architect of the Capitol demanding to know why the House Republican leader already was occupying the speaker's office after the defeats he suffered on Tuesday.

House lawmakers are expected to reconvene at noon on Wednesday after adjoining Tuesday's "fecal festival" without a speaker.