Incoming House Intelligence Chair Punts On Hunter Biden Investigation
@next2godwin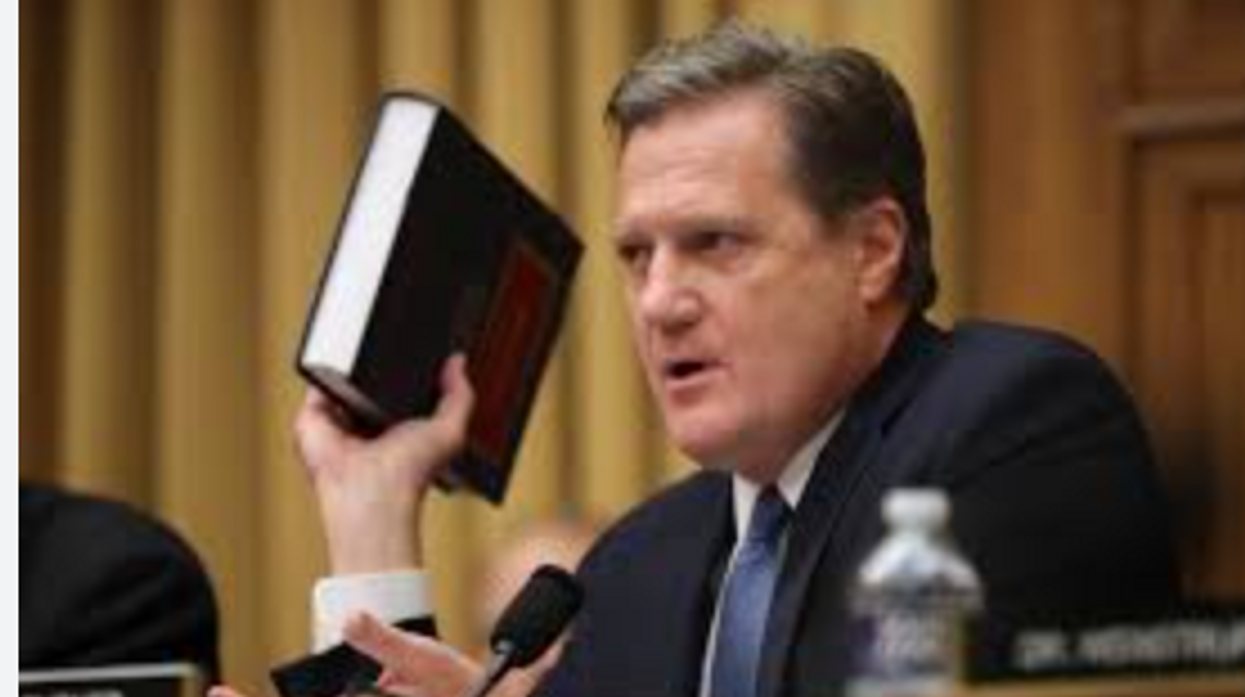 Rep. Mike Turner (R-OH), ranking Republican on the House Intelligence Committee, has pledged to steer the committee away from politically charged investigations, including a Hunter Biden probe, and focus instead on its "areas of jurisdiction" — specifically, national security.
Turner's remarks stood in stark contrast with the rabid rhetoric espoused by the fringe arm of the House GOP, who have since vowed baseless congressional investigations into President Biden's family and other unfounded grievances in the forthcoming 118th Congress.
On November 17, barely a day after the major networks called the House for the Republican Party, Reps. James Comer (R-KY) and Jim Jordan (R-OH) — ranking Republicans in House Oversight and Judicial Committees, which they are expected to chair come January — announced imminent investigations into the president's family.
"The president's participation in enriching his family is, in a word, abuse of the highest order," Comer said without citing any evidence. "I want to be clear: This is an investigation of Joe Biden, and that's where our focus will be next Congress."
Taking a step back from the performative effort that Comer gleefully christened "the Joe Biden investigation," Turner told ABC News host Martha Raddatz in an interview that under his leadership, the intelligence panel would ditch partisanship for oversight.
"Congressman Turner, do you view [Hunter Biden's laptop] as a matter for the intelligence community? What are [Republicans] looking at there?" Raddatz pressed Turner on Sunday's broadcast of ABC News' This Week.
"So, I think, you know, one thing that's going to be very, very positive about this Congress is: we're going to get back to the committees working again," Turner replied.
"And what the committee is working on, they're going to be focusing on their areas of jurisdiction. We're going to take the intelligence committee from what was an impeachment committee, a partisan committee, back to national security.
"There certainly are issues with respect to Hunter Biden's laptop that are going to have to be looked at," Turner added.
"Impeachment issues, you believe?" Raddatz asked, alluding to the egregious threats of impeachment that prominent right-wing luminaries and their allies have dangled since Donald Trump lost the 2020 elections.
"The impeachment issue was Adam Schiff, Nancy Pelosi. And where our committee was taken off the rails," Turner replied, referring to the 2019 and 2021 impeachments of then-President Trump.
However, Turner glossed over GOP firebrand Rep. Marjorie Taylor Greene (R-GA) and House Resolution 57, an article of impeachment she filed on January 21, 2021, barely a day after Joe Biden was sworn in as the 46th President of the United States of America.
"Our committee is going to focus on national security and our adversaries. We have real adversaries where the committee hasn't been focused again," Turner continued, taking care to sidestep the Hunter Biden issue.
\u201cRep. Mike Turner tells @MarthaRaddatz that Republicans are going to take House Intelligence Committee \u201cfrom what was an impeachment committee, a partisan committee, back to national security.\u201d \n\n"We need to move at the speed of our adversaries." https://t.co/Z5FYsTfgyH\u201d

— This Week (@This Week) 1669619449
Turner's comments mirrored his responses in an interview with the New York Times last month, where he promised to focus and work with his Democratic colleagues on national security oversight.

"We need to do the job that we were intended to do," Turner told the Times. "I believe that there is a hunger between both sides of the aisle — members who are national security-focused, intelligence community-focused — to get this committee back on track."
The Republican also told Raddatz that the committee aims to provide the U.S. intelligence community with "the tools that we need" to "move at the speed of our adversaries," rejecting Greene's push to defund the Justice Department for investigating Trump's novel heist of thousands of government documents.
\u201cHolman Rule.\n\nLook it up!\n\n@GOPLeader is going to put it in place.\n\nThat means no money for Garland\u2019s politically weaponized Special Counsel.\n\nDon\u2019t promise too many jobs! \n\nWhoops defunded.\u201d

— Rep. Marjorie Taylor Greene\ud83c\uddfa\ud83c\uddf8 (@Rep. Marjorie Taylor Greene\ud83c\uddfa\ud83c\uddf8) 1668815640
Trump has repeatedly lambasted the FBI for seizing the stolen documents from his Mar-a-Lago estate, the Justice Department for reviewing them for violations of federal laws, and Special Counsel Jack Smith, appointed by Attorney General Merrick Garland to take over two Trump criminal investigations after the ex-president announced a 2024 presidential bid.

"You people have to fight. You have to fight. You have to be strong," Trump remarked at a November 18 address at his Florida abode — echoing his incendiary January 6, 2021, call to "fight," which incited a mob of his supporters to attack the U.S. Capitol shortly after.