Fox Business Hosts Hype Biden 'Bribe' Tapes With No Proof They Exist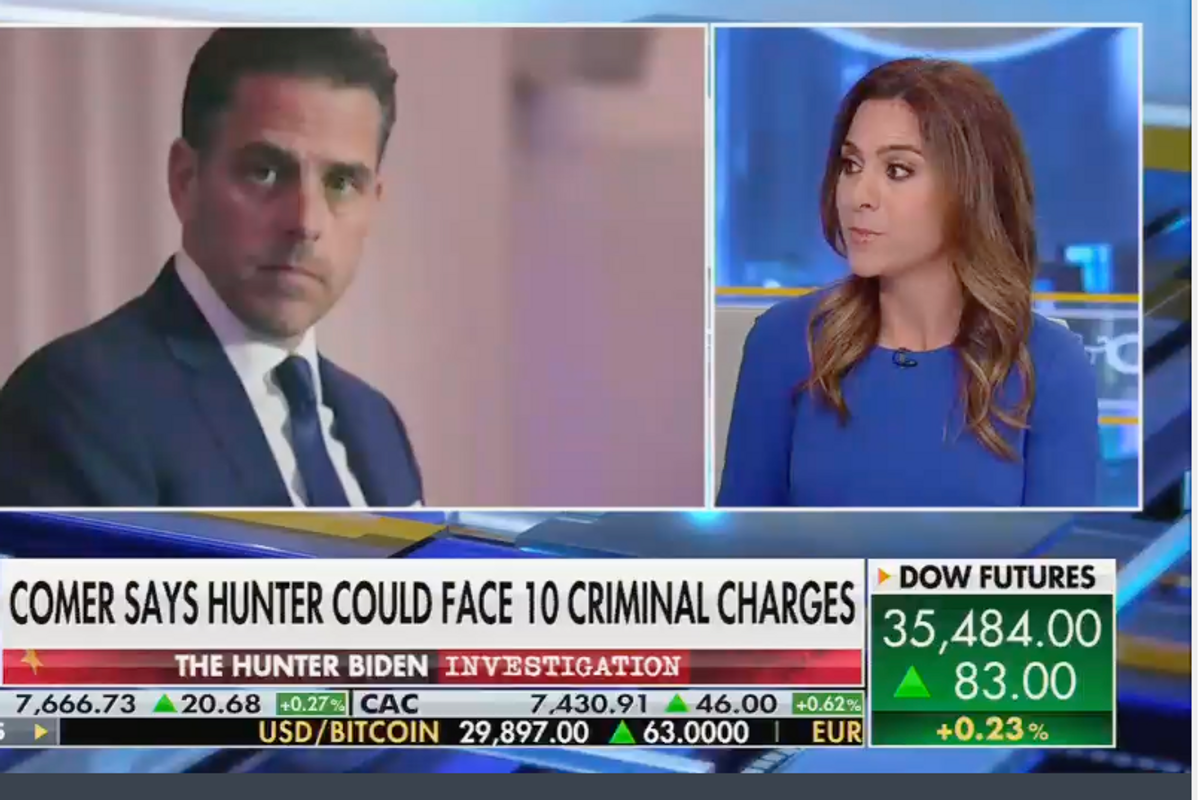 Screenshot/Fox Business
Fox Business hosts Stuart Varney and Jackie DeAngelis engaged in uncritical speculation this morning about rumored audio recordings implicating President Joe Biden in a bribery scandal, with Varney suggesting that they could be located in Ukraine and DeAngelis declaring, "We better see them, and they better hold people accountable."
The fundamental problem is that even the leading Republicans seeking to dig up dirt on Biden have admitted that the tapes may not exist at all. In an interview with CNN last month, Sen. Chuck Grassley (R-IA) gave the meandering response: "I don't even know where they are. I just know they exist, because of what the report says. Now, maybe they don't exist. But how will I know until the FBI tells us, are they showing us their work?"
On Thursday, Grassley released an FBI document known as an FD-1023, which contains unverified allegations from a confidential human source. The source provided secondhand information that Ukrainian energy executive Mykola Zlochevsky had claimed years earlier to have recordings that would confirm he had bribed then-Vice President Biden. NBC News previously reported that a senior law enforcement official said the FBI and a Trump-appointed U.S. attorney had reviewed the bribery claim in 2020 and determined that it was not substantiated.
There should be a number of reasons to be skeptical about the allegations in the document, most notably that the source only spoke up in June 2020 about conversations that supposedly occurred in the years 2015-2017. And even this June 2020 contact occurred months after then-President Donald Trump's first impeachment, when he had attempted to pressure the Ukrainian government into announcing an investigation of Biden in exchange for receiving badly needed military aid to defend itself from Russia.
Presumably, this information could have provided a more dramatic development during the heat of the impeachment, in order to show even some validity to the ongoing right-wing smear campaign against the Biden family. (Instead, the source waited until the general election campaign between Biden and Trump.) The document further notes that the source "explained it is very common for business men in post-Soviet countries to brag or show-off" about their political connections, and that they were "not able to provide any further opinion as to the veracity of Zlochevsky's aforementioned statements."
DeAngelis appears to have further exaggerated the allegation even on its own secondhand terms. Whereas the confidential source in the report described Zlochevsky as claiming that "two of the recordings included Joe Biden, and the remaining 15 recordings only included Hunter Biden," DeAngelis described these as "17 recordings that include Joe Biden in them."
STUART VARNEY (HOST): Congressman James Comer says there is more to come in the Hunter investigation. Jackie, he wants criminal referrals?
JACKIE DEANGELIS (FOX BUSINESS HOST): He does, and he says by the time this is all said and done, there could possibly be six to 10 charges recommended to the Justice Department. Now, that would be really significant. I mean, obviously, we've got this latest bombshell in the FBI file, talking about the inform
ant's comments that specifically refer to Joe Biden. "It cost five [million] to pay one Biden and five [million] to pay the other Biden." He calls Hunter Biden stupid. He says the head of Burisma has 17 recordings that include Joe Biden in them. So, we really need to piece this apart and get to the bottom of it. The House is working on that now — but six to 10 criminal referrals.
VARNEY: I believe the 17 tapes that you're talking about —
DEANGELIS: Yes.
VARNEY: I think they're in Ukraine.
DEANGELIS: Yes, so this is the Ukrainian head of Burisma conducting these conversations that supposedly include the president.
VARNEY: Do you think we'll ever see those tapes?
DEANGELIS: We better see them, and they better hold people accountable for what's happened here. This has been, I mean, really mind-boggling.
VARNEY: It is absolutely exploding.
DEANGELIS: Yeah.
VARNEY: And that's a fact.
Reprinted with permission from Media Matters.