Are Iowa Evangelicals Slipping Away From The Trump Cult?
@kerryeleveld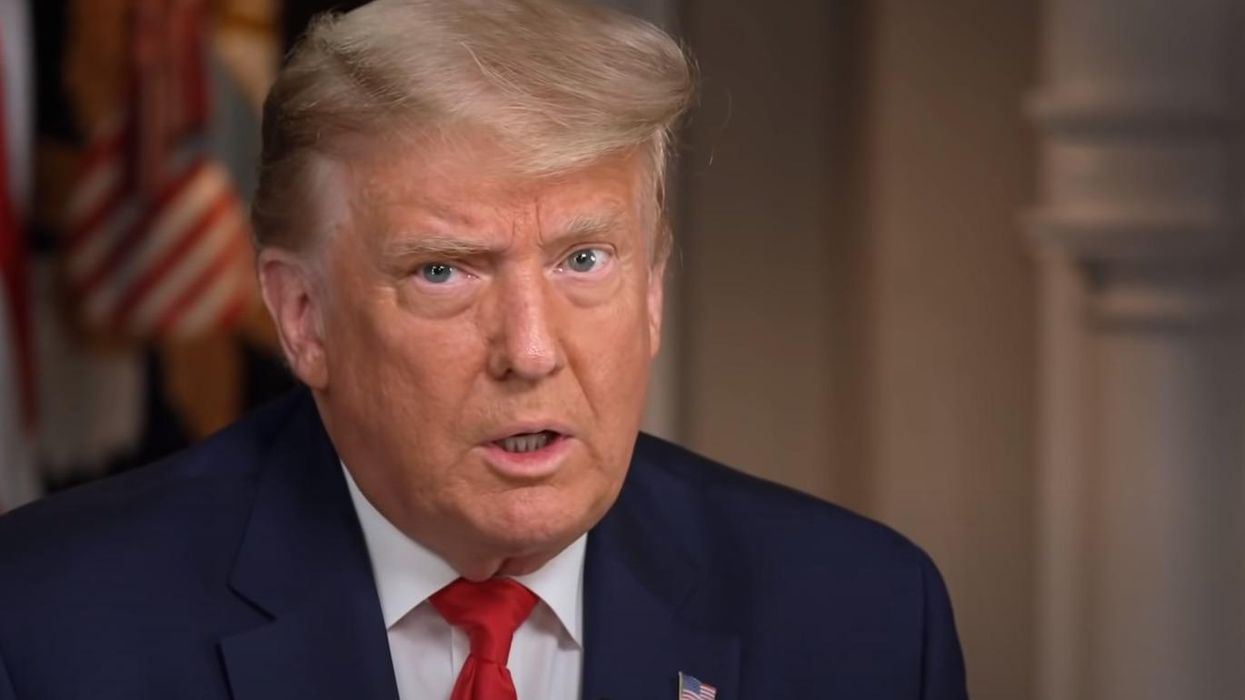 You know Donald Trump might be facing trouble in Iowa when a focus group of 18 pro-Trump evangelicals—15 of whom believe the 2020 election was stolen—start asking questions about his ability to seal the deal in 2024.
"Do you know of any people that now support Trump that didn't support him then?" one man asked, according toSemafor's Shelby Talcott. "He's only losing voters."
Wow, not bad.
Of course, one voter suggested Trump should apologize for Operation Warp Speed, the public-private partnership Trump initiated in May 2020 to accelerate development of COVID-19 vaccines. So there's that.
But whether they were positing intriguing questions or pushing deluded opinions, these 18 voters were broadly skeptical about another Trump presidency, even though they mostly defended his first term. One 2020 Trump voter in the group, hosted by conservative pollster Frank Luntz, even questioned whether she would cast another vote for him in the general election.
Trump has been having a moment in Iowa—a not-so-good one.
Earlier this week, he attacked the Hawkeye State's very popular Republican Gov. Kim Reynolds for her decision to remain publicly neutral in the presidential contest (privately, she appears to favor Florida Gov. Ron DeSantis).
"I opened up the Governor position for Kim Reynolds, & when she fell behind, I ENDORSED her, did big Rallies, & she won," Trump wrote Monday on Truth Social. "Now, she wants to remain 'NEUTRAL.' I don't invite her to events!"
In isolation, a spat with the governor—even a popular one—might not move the needle much (though one GOP Iowa state senator switched his support from Trump to DeSantis in response). But what could move the needle in Iowa is a widespread defection by evangelical voters. The influential group is known for making winners in the first-in-the-nation caucus, and they largely coalesce late in the game and move en masse.
Many analysts believed Trump sunk himself in Iowa in 2016 when he skipped the debate and evangelicals rallied behind Sen. Ted Cruz of Texas, who won the caucus. Trump came roaring back in New Hampshire, but the dynamics are different now. A Trump stumble in the first contest could be more damaging this cycle; since he is dominating national polls, an Iowa loss would make him look vulnerable.
On Friday, evangelical leader Bob Vander Plaats hosted six GOP hopefuls at his organization's candidate forum, the Family Leadership Summit: Florida Gov. Ron DeSantis, former U.N. Ambassador Nikki Haley, former Arkansas Gov. Asa Hutchinson, former Vice President Mike Pence, Sen. Tim Scott of South Carolina, and tech entrepreneur Vivek Ramaswamy. Trump was notably absent.
Vander Plaats has not endorsed anyone and does not plan to do so until closer to Thanksgiving, but he has made no secret of the fact that he is looking beyond Trump.
That was also obvious within the evangelical focus group. Some participants liked the idea of DeSantis.
"The biggest difference between DeSantis and Trump for me is DeSantis drives the boat," one participant explained. "Trump looks to see where the wind is blowing, and drives in that direction. Whether it's the right direction or not."
Scott, a genuine true believer, also drew interest from multiple participants, according to Semafor.
"Tim Scott has an amazing story and that's really compelling for me," another person said. "That's not gonna make my decision for me … but it causes me to look into him a lot more than I would have without knowing his story."
Trump is still very much in the driver's seat of the Republican nomination. But whatever the national polls look like now, and even early next year, a loss in Iowa could upend the national landscape and the trajectory of the race.
Reprinted with permission from Daily Kos.