#EndorseThis: Kimmel On Trump's 'Unfathomable' Order To Shoot Protesters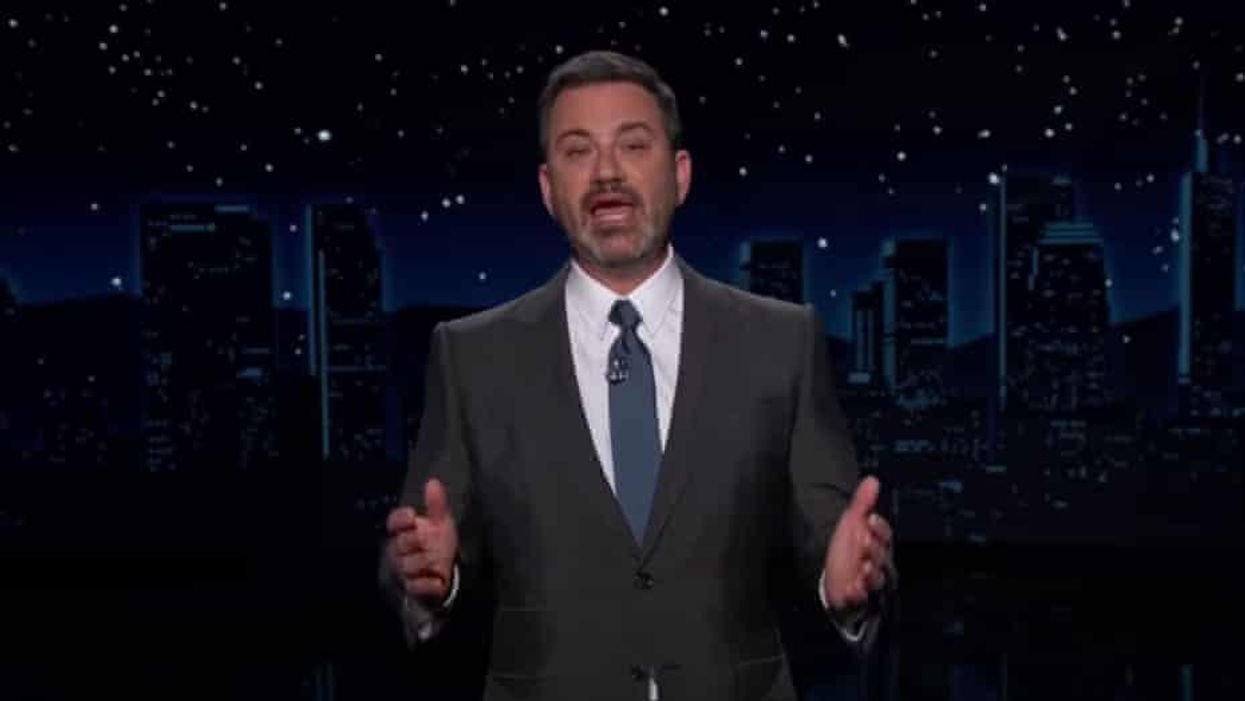 Image Via YouTube
Recovered from COVID, Jimmy Kimmel immediately weighed in on the latest weird revelations moment about the orange clown's presidency. Mark Esper, Trump's former defense secretary, appeared on 60 Minutes last weekend to share what Kimmel called an "almost impossible-to-believe anecdote about Trump's plan to handle Americans protesting outside the White House after the killing of George Floyd."
Esper said Trump wondered aloud, "Can't you just shoot them? Just shoot them in the legs or something?" and that the president suggested bringing in troops to shoot the protesters.
"Well, in fairness, he said the same thing about Eric," Kimmel deadpanned.
Of course Trump fired back at Esper's criticism, saying, "Mark Esper was weak and totally ineffective, and because of it, I had to run the military."

"Right," retorted Kimmel. "Captain Bone Spurs had to run the military for Mark Esper...And we know that's a lie because unlike everything else he ran, the military didn't go bankrupt."
Watch The Entire Segment Below: