How A Dark-Money Power Broker Financed Right-Wing Judicial Campaigns
@Matt_D_Cohen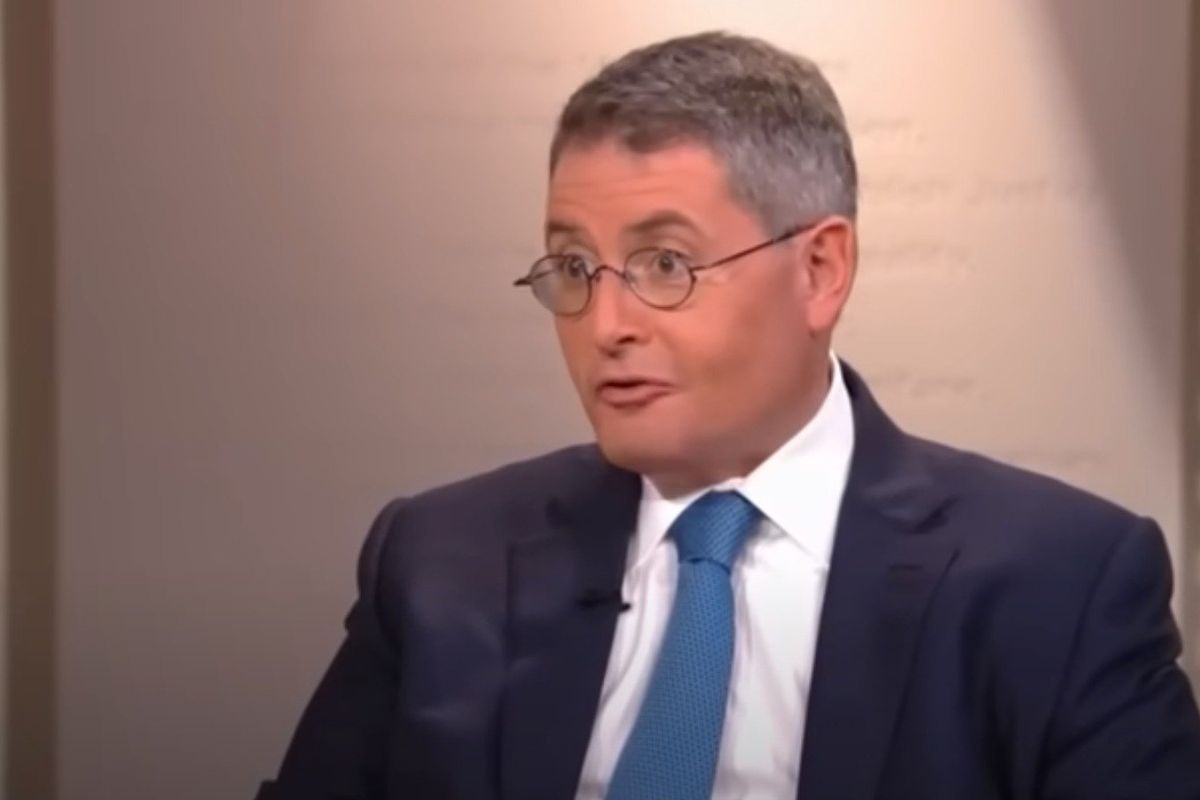 As the former vice president and current co-chair of conservative legal think tank the Federalist Society, Leonard Leo sits atop one of the most influential right-wing organizations in the country. The Federalist Society counts at least five sitting U.S. Supreme Court justices among its members, as well as dozens of judges on lower courts.
But Leo's influence extends far beyond the Federalist Society and its sway over the Supreme Court.
Over the past two decades, Leo has operated behind the scenes of several well-funded dark money groups — political nonprofits that can spend money on political activities but don't have to disclose their donors — that have spent tens of millions of dollars to boost conservative candidates in state supreme court elections across the country. According to an investigation published by the website Grid in December, nonprofit political groups connected to Leo have spent at least $31 million in 42 supreme court races across 15 different states since 2010.
The web of political nonprofits and organizations tied to Leo isn't easy to define. On paper, Leo's name isn't associated with any of the major dark money groups that have directly spent money on political advocacy or to influence judicial elections. But a 2022 New York Times investigation of Leo revealed the extent of his connections to these groups, explaining how he solicits money from wealthy donors and directs the money to specific political causes through several for-profit and nonprofit groups.
Leo is most closely associated with the Judicial Crisis Network and the 85 Fund, though his name doesn't appear in the tax filings for either of these groups and he's not on their payrolls. According to the same New York Times article, Leo is connected to both groups through several for-profit groups of which he is a full or partial owner. One of the groups is CRC Advisors, a Virginia-based policy incubation group that Leo co-founded in 2020 with communications executive Greg Mueller. The other is BH Group, an LLC that dissolved earlier this year, days after Politico revealed a potential conflict of interest between the company and former Trump senior adviser Kellyanne Conway.
The Judicial Crisis Network, which goes by the name Concord Fund on its tax filings and was previously known as Judicial Confirmation Network, is a 501(c)(4) nonprofit organization — considered under tax law a "social welfare" organization that can engage in political advocacy — that advocates for and supports conservative policies and legislation and limited government. There's no limit as to how much these groups can spend on political activity, so long as it's not in direct campaign contributions, and they don't have to disclose their donors.
During Donald Trump's presidency, the Judicial Crisis Network spent millions of dollars in dark money advocating for the Supreme Court confirmations of Neil Gorsuch, Brett Kavanaugh, and Amy Coney Barrett. Leo is connected to the Judicial Crisis Network through the group's president, Carrie Severino, a former law clerk for Supreme Court Justice Clarence Thomas whom the Daily Beastdescribes as Leo's "protégé."
Severino is also the president of The 85 Fund, a nonprofit formerly called the Judicial Education Project, which has a similar mission to JCN's. Unlike JCN, though, The 85 Fund is registered as a 501(c)(3) nonprofit, which can't directly spend money on political advocacy. But a 501(c)(3)y can give money to a 501(c)(4) social welfare group, which can directly spend money on political ads as long as it's not in coordination with any specific political campaign.
Because of these laws, The 85 Fund doesn't directly spend money on political advocacy. But the group's close relationship to JCN — particularly when JCN was spending millions of dollars on advocacy efforts to support Trump's Supreme Court picks — raised ethics concerns with Sen. Sheldon Whitehouse (D-RI).
During a confirmation hearing for Barrett on October 13, 2020, Whitehouse condemned the Leo and Severino-backed organizations, saying:
In all cases, there's big anonymous money behind various lanes of activity. One lane of activity is through the conduit of the Federalist Society. It's managed by a guy – was managed by – a guy named Leonard Leo, and it's taken over the selection of judicial nominees. How do we know that to be the case? Because Trump has said so over and over again. His White House counsel said so. So we have an anonymously funded group controlling judicial selection run by this guy Leonard Leo.
Then in another lane, we have again anonymous funders running through something called the Judicial Crisis Network, which is run by Carrie Severino, and it's doing PR and campaign ads for Republican judicial nominees. … Somebody … spent $35 million to influence the makeup of the United States Supreme Court. Tell me that's good.
The JCN and The 85 Fund have paid both of Leo's for-profit groups, CRC Advisors and BH Group, tens of millions of dollars since 2016, according to the New York Times. Most of the money going through all of these groups trickled down from a dark money group called the Wellspring Committee, according to the Times, which was founded and primarily funded by the Koch Brothers until it dissolved in 2019.
Leo-affiliated dark money found its way into state supreme court races through the Republican State Leadership Committee, a super PAC that focuses its spending on right-wing candidates in state elections. An arm of the RSLC called the Judicial Fairness Initiative focuses on state judicial elections and, according to Grid's investigation, spent more than $10 million on state judicial elections between 2014 and 2018. Over the past several election cycles, JCN has been a top donor to the RSLC, giving the group nearly $5.5 million since 2016.
The RSLC has played a pivotal fundraising role in some of the most contentious state supreme court races of the past several years. In the 2021 Pennsylvania Supreme Court race, for example, the group spent $1.2 million in last-minute ads to support Kevin Brobson, the conservative candidate who won the election. Last fall, the RSLC spent $2 million in support of three right-wing justices running for reelection to the Ohio Supreme Court. Most recently, the group spent at least $200,000 to support Dan Kelly, the conservative Wisconsin Supreme Court candidate who lost in April in what was the most expensive state judicial election in U.S. history.
In 2020, Leo founded a new organization called Marble Freedom Trust, which, according to its tax filings, was created to "maintain and expand human freedom consistent with the values and ideals set forth in the Declaration of Independence and the Constitution of the United States."
Leo's new group flew under the radar until the New York Times reported in August that Barre Seid, the billionaire owner of the electrical products manufacturer Tripp Lite, had given the organization 100% of the shares in the company in a massive $1.6 billion donation the previous year.
Because Marble Freedom Trust is registered as a 501(c)4 nonprofit organization, the group can spend an unlimited amount of money on political advocacy as long as it's not given directly to a campaign. Since its founding, Marble Freedom Trust has given at least $229 million to other nonprofits, including $153 million to the conservative legal organization the Rule of Law Trust and $16.5 million to the JCN, according to the Times.
Leo told theTimes in a statement, "It's high time for the conservative movement to be among the ranks of George Soros, Hansjörg Wyss, Arabella Advisors and other left-wing philanthropists, going toe-to-toe in the fight to defend our Constitution and its ideals."
Reprinted with permission from American Independent.