Late Night Roundup: Chris Christie, Rand Paul, And Measles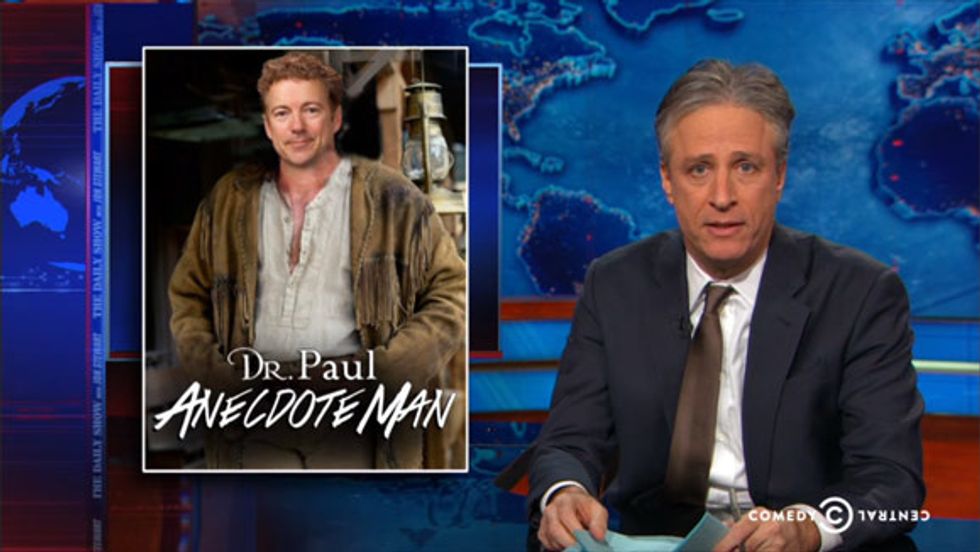 Potential 2016 contenders Chris Christie and Rand Paul got some unwanted attention on the late night shows — with some brutal takedowns of the anti-vaccine movement.
First up, here's the segment from The Daily Show, observing how this topic has united the fringes of both the left and the right — and brought in some Republican politicians, too. Hmm, did it have anything to do with President Obama saying kids should get vaccinated?
Seth Meyers also delivered a message of ridicule against Christie, Paul, and the anti-vaxxers.
David Letterman talked about health, with "Top 10 Sleep Recommendations From The National Sleep Foundation." Though come to think of it, maybe being told, "Don't set an alarm; let your anxiety wake you up naturally," isn't all that constructive.
Jimmy Fallon held a special game of "Password," in which Jimmy mixed it up with fellow celebrity contestants Ellen DeGeneres, Steve Carell, and Reese Witherspoon.
Conan O'Brien welcomed a very special guest to his show — and it turns out that he also brought another old friend.