Late Night Roundup: Santa Claus Is Scared Of America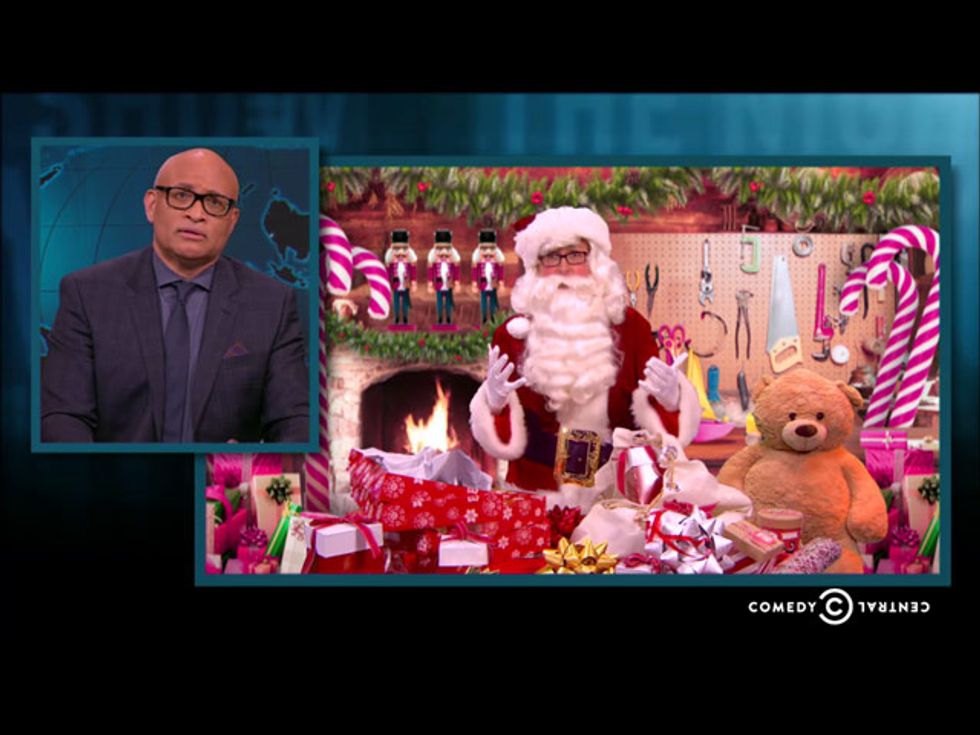 Larry Wilmore took a look at one of the hottest gifts in America this holiday season — guns, which sold in record amounts on Black Friday. And now our country's insatiable gun fever has gotten so bad, Santa Claus doesn't want to take his chances popping down any of America's chimneys this Christmas.
Trevor Noah showed a very special highlight reel of President Obama — making the exact same plea for gun control legislation, after each high-profile mass shooting during his presidency. But only one thing has changed in the last seven years: He's gotten a lot older.
Jimmy Kimmel showed a sneak preview video of Donald Trump's upcoming medical report — for which The Donald has actually promised, "It will show perfection." Though perhaps the gold-plated sphincter is going a little too far.
Conan O'Brien: "In New York, federal authorities have seized 274 pairs of shoes made from endangered species. The shoes were made from rhino horn, crocodile skin — and Jeb Bush supporters."