Late Night Roundup: The Guillotine For Martin Shkreli?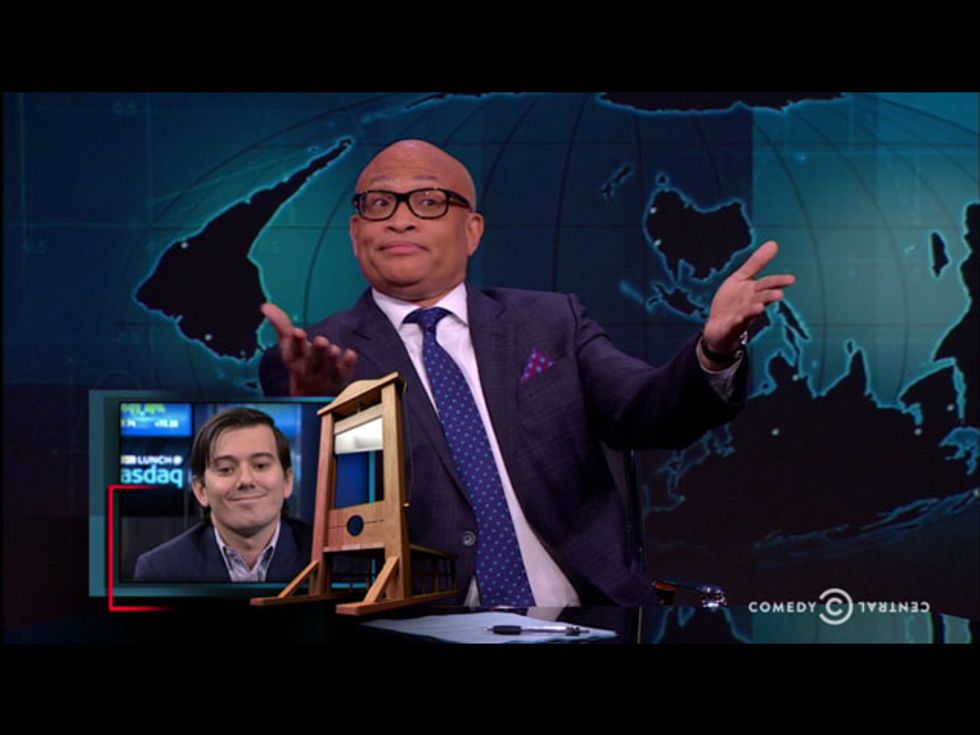 Larry Wilmore highlighted the story of Martin Shkreli, possibly the most hated man in America after he jacked up the price of an AIDS and cancer drug by 5,000% — and has now been arrested for running an alleged Ponzi scheme.
"I know the guillotine isn't popular anymore. I get that. But hey, the public showing of a head being chopped off is the only way to solve something like this sometimes, you know," Larry said. And then he got really serious: "Some people just need to die — and it shouldn't be the AIDS and cancer patients."
Larry also celebrated the new Star Wars movie, with a little bit of flashback: When his "Soul Daddy" persona first reviewed the original movie in 1977 — and addressed the big question of whether the movie was racist.
Stephen Colbert sat down with Samantha Power, the U.S. Ambassador to the United Nations, to talk about the serious issues of security, refugees, and climate change.
Trevor Noah reviewed the year 2015, and everyone's favorite stories: "From the Charlie Hebdo shootings; to the Planned Parenthood shootings; to the shootings in Mali; to the Paris shootings; to the San Bernardino shootings. S@#t year, really — 2015 was a s@#t year."